The Jongleurs Sanguine
Death is an art form. Where can a single act that is repeated by every single life at least once in their lifetime and have multiple emotions involved in each one. I relate this in a similar manner as a dramatic play. You look into the audience at the height of the emotional act and you see ranges of emotion from everyone. I experience this every time I watch the eyes of a guasto widen and become cold to look at. You should witness this yourself, to understand your own immortality and how to overcome it. Look into the mirror as your life trickles away and the truth will be revealed.
- Janus Sanguine High Priest of the Jongleurs Sanguine
Description
The Jongleurs Sanguine is a unique death cult that parades themselves off as being part of the Theater for Confused Arts. This guild of artisans have nearly worldly fame as being some of the best at what they do, when it comes to art, music, and play acting. However, what a majority of the population does not know is that some of the members of this theater are actually skilled assassins that hide behind one of the most liked and well respected guild.
The Jongleurs Sanguine, a guild of highly infamous and skilled death cult. Painted in white masks and other caricatures, they deal out their commissioned acts with mute silence, often leaving a calling card of singular meaning. A white lilly or white silken scarf is among the more common items left behind.
History
A man that goes by the name of Janus Sanguine originally founded the organization. After a being left out in the Etolin desert to die and his near impossible life sapping trek back to fertile land, Janus was a changed man. He came back speaking in odd tongues about the god of Death. When asked if he meant Kasal he only looked on in mute silence, and then laughed. He returned to Kerrabar and began working in the shadows, learning what he could of his new god.
He founded the Jongleurs Sanguine after a night of drunken prayer. When times were difficult in the beginning, selling his new talents to prospective clients he learned the concept of action without a face. He needed to hide in the open without drawing attention to himself. He changed his name to Janus Sanguine and opened the Theater of Confused Arts on Star Lake. He search for others like him and began gathering a network of skilled like minded assassins capable of seeing the death god for what he was, salvation.
The Jongleurs Sanguine was born officially. In the dark of night they worship an unknown god of the dead. None of the members speak of him at all, only Janus when they are in closed prayer. Tales of sacrificial rituals leak from the early days of the organization but have soon since trickled off in the wake of a string of seemingly random deaths.
Religious Aspect
While not actually a religion, Janus calls their cult the Divine Sanguinary after his preaching of a godlike thirst for blood that he has been given. This thirst for blood is more a ritual than an actual lifestyle. The followers of the sanguinary are not vampires by any means. They are ritually baptized in a pool of blood and made to drink the blood of their first guasto, or victim.
Once a month they gather in pits dark and quiet to please their death god by the actions they have done. The jobs they take are done in a fashion that follows strict rules set by their book of Holy Scripture. This tomb was penned by Janus's hand but done so at the aid of an unseen voice, or so he has said. It is written in Janus's own blood and depicts a hellish world once the Dark Father is appeased. This tells a tale of fire and ash, the food of the chosen, to be the prize once the Dark Father comes to the lands of men.
They practice ritualistic mutilation for self cleansing, usually in the form of cutting on oneself. This calms their nerves and erases the nightmares that plague them in the night. The nightmares are of the enemies of the Dark Father lurking about every corner wishing to end their purpose.
Deep inside their organization they are a death cult, bent on following the teachings and guidance of the Holy Scriptures and High Priest Janus Sanguine. They are however a guild of trained assassins that use this funding to further their cause. They agree to take the jobs they will, and will only do so if it furthers the Dark Fathers goals.
Excerpt from the Holy Scripture
"And Lo! The flesh turns to ash and is food for the Dark Father and the fires that rise up are his drink to quench his thirst. The taste of virgins shall be his entrée and his appetite is lustful for the sanguine of men and shall outlast even the Souless of the childgod Sethalis.
The Burning Door shall open and a new world shall be ushered into the lands of the unfaithful and it shall be shaped into the Dark Fathers image and all not worthy of his gaze shall crumble to nothing. Those who follow his words and walk his path shall rise above the ash and feast on the wicked to become like gods themselves.
The coming of the Dark Father will be heralded when the twin brothers collide and the overseer of the world can no longer see. The door shall open and the Dark Father shall walk through and the world shall know pain and rebirth."
Additional Information
They are contacted in odd manners, one of which is to leave a dead fish on the steps of an abandoned warehouse, and another is to drop alms to a beggar in the market district. None of which goes directly to a member of the guild, but someone watching those locations, and others, then follows the person to see if they are legitimate. Those leaving the alms know to arrive at the theater within a few days and they will get their chance to plead their case to the guild of assassins. When they are contacted they are usually pulled on stage in front of the entire audience to join in the fun of the skit or comedic event, most of the time at their expense. They are then told to go to a specific location while being escorted back to their seat after the show or during a certain day and time. It is then that the contracts are agreed to and payment is given.
They are very cautious and thorough in the trailing would be moles. To this day every single watchman, guardsman, hire or secret police sent in to hire the guild has come away with nothing.
?
Hall of Honour (3
voters
/ 3
votes
)
Not Registered Yet? No problem.
Do you want Strolenati super powers? Registering. That's how you get super powers! These are just a couple powers you receive with more to come as you participate.
Upvote and give XP to encourage useful comments.
Work on submissions in private or flag them for assistance.
Earn XP and gain levels that give you more site abilities (super powers).
You should register. All your friends are doing it!
?

Responses (8)

I like it-a death cult.

No comment muro? I had hoped this would have struck a cord with you since you talked about it so much today.
---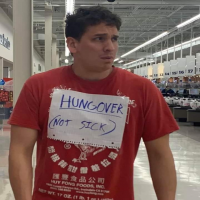 I liked it a lot, hence the vote. This, and 'Menagerie' happen to be two of my favorite subs of yours that I've read to date.
I'm not sure 'I talked a lot about it today', other than introducing you to the Grand Guignol, suggesting Jongleurs Sanguine as a name, and attempting to dissuade you from using Janus, the Roman god :D
Good work man! How about an HOH?

Quite sublime. The religious aspect of the guild makes it both more believable, and more interesting.

I like the idea. It's an excellent cover for a group of assasins.
As is often the case with worshipping evil gods, I feel their raison d'etre is somewhat missing. What is the motivation for them to worship this death god and commit such brutalities? What does this death god have to offer them (or threaten them with) that compels them to join his cult?
---

The religion behind this cult is actually the same religion behind another submission of mine that I am in the works of fleshing out. It will be linked to both submissions, even though the two here are seemingly not related.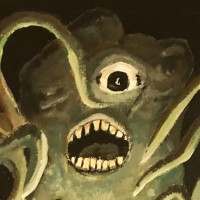 Pretty cool! An excellent option for your typical assassins guild. Can't improve on whats been said already, though a plot idea or two would be great.
" In a high canyon in the mountains, the players find a skeleton in a cage suspended from a pole. A few miles further, they find another, and a third contains a partially rotten corpse. The fourth contains a living man who looks as if he hasn't eaten in days. Turns out to be the local way of punishing criminals."
" The food that eats you back. Creatures of nightmare, the thankfully rare Mesnoi have unique form and attributes. Only one Mesnoi at a time will ever be 'encountered'. In appearance, a Mesnoi resembles a walnut-sized chunk of freshly-roasted red meat from some uncertain yet familiar, edible animal. The insidious creature camouflages itself quite appropriately whenever it can, by slowly making its way amidst feast tables and trays of roasted meats. Once eaten by the unsuspecting, the Mesnoi sinks down to the stomach, reforming if chewed, and begins to lap up the gastric fluids, digestive juices, and bile that it craves, like a sponge. The Mesnoi carrier will experience mild to severe stomach pains during this time. After a few hours of this (this is the only time that the Mesnoi can be purged with magic, or other mundane means), the Mesnoi transforms into its true form inside its victim, that of a miniature, once more walnut-sized, pot-bellied, devil-horned, snake-tailed imp. This horrid little creature then begins to chew and eat its way out of the victim from the inside out with its tiny, razor-sharp teeth, like a rat forced to do so via torture. The victim almost always dies a slow, agonizing death. That much is certain. The devilish imp then exits its victim and begins its seventy two hour existence of mischief and malevolence, until it once more turns back into a hunk of roasted meat with the movement capabilities of a snail."
" Many weapons buried with the dead are buried for a very good reason as they have had a potent curse placed on them making them dangerous or near-useless to the living."