The size of a straw wrapper and made of similar material, Exploding Stix (more commonly known as E-Stix) can be a very useful tool in the field. The wrappings have various colors and designs to show what they do.
E-Stix are made from a variety of magic infused powders to allow for a number of effects such as fiery explosions to knock enemies off their feet or silent smoke screens for a quick get away. The boxes that they come in have a very visible 'Keep Away From Children' note attached as well as an explanation of how wide an area the effects of the Stix can reach and how long the effects last.
How to use:
Simply toss the Stix to the ground using a little force (think firecracker).
While E-Stix are easy to use, it is important to have a strategy and know exactly how much of an Area of Effect each type has. For defensive Stix, such as Smoke Screen, a distance of 1-2 feet should be plenty. For offensive Stix a distance of 3 feet or greater is recommended. Certain Stix can have deadly effects, and may not be easily obtainable by just everyone.
Some Effects Include:
*Fiery Explosion
*Smoke Screen
*Poison Cloud
*Acid Cloud
*High-Wind Blast
*Blinding Light
*Mist/Light Rain
*Suffocation (Immediately absorbs the air in the AOE)
E-Stix do not go bad right away but over the course of a few years their effects do diminish and become less useful.
Not Registered Yet? No problem.
Do you want Strolenati super powers? Registering. That's how you get super powers! These are just a couple powers you receive with more to come as you participate.
Upvote and give XP to encourage useful comments.
Work on submissions in private or flag them for assistance.
Earn XP and gain levels that give you more site abilities (super powers).
You should register. All your friends are doing it!
?

Responses (14)

Interesting idea. How are these Stix made? And why would you disguise it as a drinking straw? It's a bit suspicious to suddenly grab a straw, if you try to use it sneakily.
---

The base powder is usually something with the tendency to be explosive (like gun powder or manipulated aether powder) and then infused with a magical spell or special ingredient that would give it the desired effect. The idea is that you really would only use them in a pinch since they can be so volatile and unless the person you're buying them from has explicit information (and is reputable), the AOE and Intensity of the effect can vary (which is also why you want to try and be a few feet or more from the desired target if you used something like 'Fiery Explosion').
As for using them sneakily, fresh Stix will normally (99% of the time) explode on impact so the target wouldn't know what hit them until later if you're hidden somewhere and wanted to throw it at them.

I like the idea of using a drinking straw as a weapon,i t helped that when I started reading my mind immediately jumped to Shadowrun. As far as the covert carrying of said stix goes, I'm a little more up in the air about though. The only ways you don't look more suspicious with them is either have them in a drink or make art with them, both of which require actually taking them out of the wrapper and possibly bending them in nonstandard ways (which means that if you DON'T use them on the job you basically need to guess if it will kill you or just make smoke). In a drink you can only really get away with 1 (2 if they're the coffee mixer/cocktail straws) per cup (as a guy, girls could presumably stash a couple in a purse) and if it's part of your arts and crafts product you're either going to need very exacting activation methods for individual straws or only use one e-stix a piece.

And after getting sent to the top of the page after commenting, I feel like an idiot... It's an explosive w/ the same size/shape as a wrapped straw, not a wrapped straw that is an explosive...
---

xD yeah, I was thinking along the lines of like an explosive pixie stick, but with the thinner wrapping.

Well, written and done, prob better as a tech device, would have used in my old fantasy game 3.5/5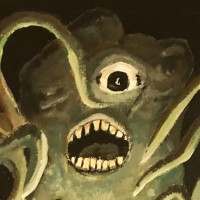 Good - this feels like something that would fit in a Harry Potter type universe due to its modern feel but magical effects.
Since they go off on impact, they would have a lot of potential use in booby traps.

Basically they strike me as magic grenades disguised as drinking straws, this is the kind of thing every Face archetype in Shadowrun would want to be packing in their corporate lunch box.
I can see these being a hit with street vendor talismongers and wiz gangs, not just for combat, but for raves and other parties to add a dash of magical pizazz and liven things up.
Cool sub, now I just need to talk my GM into including them in her campaign...
---

I need to look in to Shadowrun, I'm still new to all the different tabletops in general but I've heard the name many times so now I'm intrigued. Thank you for your feedback :)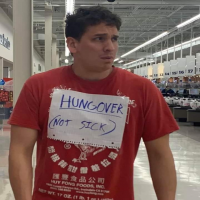 Not something I would ever have come up with, so I like it! Welcome, xmx!

My first thought: A ninja disguised as a bubblegum-chewing, neon-polish wearing, hangs-out-in-malls girl. Beware the bubblegum ninja!
Although the Shadowrun stuff fits in too, certainly.

I am not too fond of the idea. It's not a bad idea, I just think Magic Buttons and Feather Tokens are more interesting because of their shapes and varied functions. I will throw my voice into the 'Shadowrun' chorus because that is the only system I know of that mixes magic and modern. Really these could just be made with chemicals though.

How malicious and interesting, I will have to find a way to get my PCs to encounter some of these.
" At regular intervals, a god takes control of your world's weather. Choose the gods at random each turn of the interval and begin applying their effects subtly. Their power will depend on the strength of those who worship them. For civilised people, worship of a god actually wanes during that god's month in an effort to reduce their potential destructive effect."
" A planet (or city, valley ect) where those who enter witness protection can escape old age and death itself, so they can live for centuries without aging-provided they maintain their cover perfectly. If they are outed by anyone or ever utter their true name, they age the number of years they have not aged since the day they entered witness protection (which might mean that they age centuries in seconds and crumble into dust and bone.)"
" A vicious murder happens in a town that the party happens to pop in at. Under heavy suspicion as they are strangers, the party is forced to discover the perpetrator or have their reputations blackened, especially as more and more murders occur in the town, and mysteriously stop and restart when the party leaves to go kill off that evil necromancer who kidnapped the princess. The only problem is that a demon, possessing one of the party, is the perpetrator. And the demon makes no signs that its living in the PC's head. In fact, for all the party knows (except for the possessed person's), their companion is an evil murderer. Do they try and execute their friend as he's a vicious murderer, and no evidence points to demonic posession? Or do they flee town with him, trusting him, and have their reputations destroyed?"