Full Item Description
This item appears as a filthy brown sack, apparently in poor repair.
History
Purported to be an item once borne by a lesser demon or devil and that it was wrested from them by Jancinthia the 3rd, a powerful sorceress - now presumed long dead. Other sources credit the the Banewright Aslovan for its creation, as a gift to his lover. The same sources indicate that Aslovan soon found himself placed in the bag.
Magic/Cursed Properties
The Damning sack has two major properties. It is large enough to magically contain a human sized body while weighing no more then five pounds and remaining fairly small in size. The second is once a week, the contents can be dropped (one way) into Hell (or other similarly nasty location as determined by the GM).
Campaign Use
This item is generally used by the truly evil as a means to dispose of victims, live or dead. It also could be used by some as a means of punishing criminals giving them an express ticket to the abyss.
It is possible that the sack is not permanently one way, but something has been biding its time, and once enough victims have been disposed of by the sack, the direction will reverse and something wicked this way comes!
?
valadaar's Awards and Badges
Not Registered Yet? No problem.
Do you want Strolenati super powers? Registering. That's how you get super powers! These are just a couple powers you receive with more to come as you participate.
Upvote and give XP to encourage useful comments.
Work on submissions in private or flag them for assistance.
Earn XP and gain levels that give you more site abilities (super powers).
You should register. All your friends are doing it!
?

Responses (14)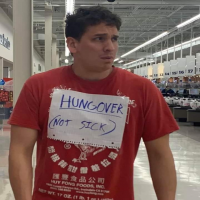 wow, whats up with the enlarged font on this one?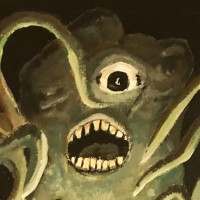 Updated: Promoting to a full sub, though perhaps a short one.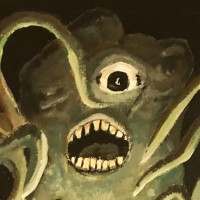 This item is intended as a replacement for a 'bag of devouring', though it can be used for simple storage. To preserve it's cursed nature, the bag should randomly activate its second function when items other then corpses are stowed within.

I like it.
It would be a great item for a demon hunter or a party of demon hunters. It may even be worth questing for...the more I think about it the more I like it. Thanks.

Neat! Does one have to know the nature of the bag to activate the damnation feature? What if one just mistook it for a bag of holding, shoved something in there, and then opened it up to find the contents have vanished into Gehenna? Could make for a fun recovery mission.
---

Nice,
Paladin: "Now all we need to complete the ritual is to place the Holy Gem of Catheela back in the arms of the earth mother and the thousand lost souls of my order will finally rest. Troupe, please hand me the gem."
Bard: *shuffles through bag* "Right away sire"
Paladin: "Troupe! Give me the gem! The souls of my anguished companions call to me"
Bard: "I swear I put it in here last week, while you were praying for the basilisk's soul and the Wizard was skinning it."
Wizard: "Where did you get that sack?"
Bard: "I found it in the Catacombs of the Damned" *a round of sighs and groans from party* "...in the crypt of Jancinthia. But it held all my stuff and only weighed 5lbs!"
Wizard: "You witless fool!!"
Paladin:"For the love of all that is holy will my brothers ever rest?!?!"
Bard: "Hey my stuff was in here too!"
---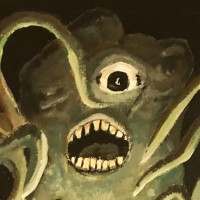 I'd leave that up to the GM. It could be a simple command word to 'dispose' without explanation on just how that is accomplished.

Not something to put random stuff in.

I can see a lot of fun being had with this one. I think I would give some sort of hints about it to my players before dumping all of their gear into Hell. Maybe the interior reeks of sulfur or it flashes with an unholy light whenever it is opened. It also makes quite a nice garbage disposal until you accidentally free a corpse-hoarding demon.
---

eventually you may get a letter from hell, complaining about the illegal dumping.
again this is a fun idea. I wish I had had this item years ago.

Initially, I thought "meh", but then i read the last line. Nice twist! I can see PCs get used to using this for disposal of evidence, when a couple months down the line they get a surprise visit.
Incidentally, a number of years ago there was a similar item; manufactured by a group of thieves, they distributed these "bags of holding" which then periodically dumped their contents to the thieves' den. Worked well until an angry sack owner found thier way to the den by hopping in the sack himself.

again, echoing all that have been said above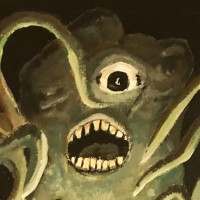 Update: Given the daily highlight, noticed it had a lot of typographic errors and truly repeated words.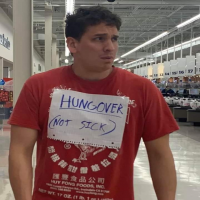 "eventually you may get a letter from hell, complaining about the illegal dumping." lol axle
I've always liked the bag of devouring, nice take on one!

" Historicly, we have had plenty of rl groups like the Taliban and the Puritans who supressed anything which was in any way fun. What if there was some group that was the opposite? (which in time would cause problems of it's own for the civilians under their control.)"
" Under the sewers of a large town ancient burial chambers are discovered. If the PCs investigate they fill find that a pale white flowers grows amongst the graves, in the dark. How do they survive without light? What is their origin? Why in a burial chamber and not just in any old cave? Can they be sold or do they have any special quality at all? It is up to the PCs to discover."
" A certain type of demon cannot not be hit by ranged weapons or attacks. Attacks have to be made up close and personal for the damage to mean something. Ranged attacks are to impersonal. Possibally a way to make the ranged attacks more meaningful would be to coat the arrow head or what not with the shooters blood. Of course, they'd better be a good shot, otherwise they're wasting arrows and already bleeding to boot. Spells: wizards might have half or no effect, preist might work due to divine intention."