Telimid's walking swords
Most soldiers walk tall with their swords, but few swords walk tall with their soldiers.
Full Item Description

This well crafted claymore is one of many made for the king's elite troops. It looks like any other at first glance. Upon first picking it you it is immediately clear that although the sword is nearly perfectly balanced, it's dimensions are just slightly larger then normal. Further inspection shows that it is one sixteenth thicker and about two and a half inches longer than it should be, but it only weighs just over a pound more than it should. Also evident upon close inspection is the many fine symmetrical seams that run through the entire weapon. The pommel is intricately carved with roughly 27 arcane sigils that seem to shift back and forth slightly.

History

Telimid was a soldier by profession, but an artificer at heart. Being a magic user in the field of battle often meant that you always had several others with you watching your back. Off the battlefield however it meant that he was distrusted, and despised. In fact many of his fellow soldiers wouldn't even talk to him outside of anything near combat. Telimid hated being enlisted in the kings army, but he loved even more the fact that he always had plenty of money to spend when it come to creating things.

After a year or two in the kings army the kings Telimid had gained a great deal of respect as a talented tinkerer. As soon as his word of him reached the king. The king sent an advisor to see if Telimid could help the kings elite soldiers take otherwise well defended strongholds. The advisor told Telimid that the king was looking for ways to sneak weapons into heavily guarded cities so that they could be conquered and the kingdom might once again be whole after two hundred years of warlords and wouldbe kings fighting over the land.
After many months of toil Telimid had created a tiny automaton of intricate clockwork with a thin. tight fitting shell of steal. The first set of claymores that he created for the king worked flawlessly right up until heavy combat. This led Telimid to augment the whole design with some light fortifying magic. The second set of blades worked perfectly as both a mobile automaton and as a blade the could cut through near any armor. Telimid even gave each blade a minor amount of intelligence so that it would be able to return to its owner on its own or wait until it was called through an amulet keyed to the sword.

The king was thrilled with the results and ordered Telimid to make one hundred and thirty more than were originally produced. After the kings entire group of elite soldiers were armed with the new claymores, it didn't take long before the opposing cities and stronghold began falling one by one.

Magic/Cursed Properties

Once given the command word or activated through an amulet around the wielder's neck, this finely crafted Claymore shifts it's form into a tiny humanoid automaton. The shift is made through a combination of fine clockwork engineering and magical enchantment. The animated sword can join with up to five other such swords to take the shape of a child of about 7 years. In such a form many of these weapons can be disguised and smuggled into many places. singularly the sword will change shape after its owner has been disarmed or calls for it, it will do everything in it's power to rejoin it's master in combat.
Not Registered Yet? No problem.
Do you want Strolenati super powers? Registering. That's how you get super powers! These are just a couple powers you receive with more to come as you participate.
Upvote and give XP to encourage useful comments.
Work on submissions in private or flag them for assistance.
Earn XP and gain levels that give you more site abilities (super powers).
You should register. All your friends are doing it!
?

Responses (10)

I assume it has illousion spells cast on it so a magic user could sense the magic coming from it.

They could or they could be disguised be more mundane means, such as shrouded in cloaks. Or they could even pass as fancy toys for noble children in automaton form.

Watch out, that sword is a transformer!
A novel idea, but perhaps too novel. Is it magical or is it a cunningly made device? If it is a device, how do the linkages and small parts survive being bashed against things? How much maintenance does it take to keep it functional. If it is magic, what happens if it is dispelled? I'm not saying that every one of these questions need to be answered in the sub, these are just some off the cuff questions that came to mind after reading this sub.
Still, a very novel idea.

Updated: I didn't catch it before but two paragraphs weren't transfered over from the original file on my comp.

The idea seems strange at the first sight, but then it becomes perfectly reasonable; you could just see such an item (or many items, in fact), being made.
A solid first submission, Isk! Good work.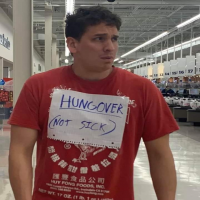 What Scras and manfred said. Not much more to add. A novel idea.
Welcome Isk!

Scrasmax: First there they don't require and magic after creation. and second if the minor magic in them is dispelled then there is usually a manual way to but them back into sword form until the magic can be re-instated.
---

On second though, nevermind.

It is a nicely done item. It has good background and logial explanations. It has a good feel and a nice shtick. The write up is a little disjointed in spots, but as a first post, you get two paws up.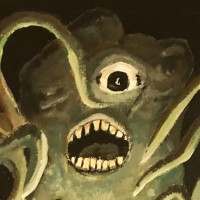 The idea of the transformer sword is cool and this is a great first sub.
The need to say things are not magic to hide from detect magic spells always makes me think how broken that spell is.
" You type the command into the console. 'Insufficient Guineapigs' the computer responds. Baffled, you retype the command. 'Insufficient Guineapigs' the computer replies again. You decide you should start smaller, with a simpler command. 'Insufficient Guineapigs' What does cycling the spaceship's airlock have to do with a now-extinct Peruvian rodent?"
" In the dry steppelands, one of their most valuable exports is the dried sap of the Larthorn tree. These ugly plants are covered with vicious thorns, but the locals harvest the golden droplets that ooze from their bark each Autumn. This sap, once dried, is valued for its medicinal properties and as a spice. Since little gold or silver is found in the hinterland, the dried droplets of sap are often used as currency by the locals."
" When night falls, we find peace in the knowledge that daytime will return soon, and vice versa. But what if the world was split: daytime and night are two different, coexistent worlds, each with it's own laws and rules. At dawn and sunset, our soul switches to inhabit our other being, our 'twin'."