Stink Stick
A staff that was supposed to give control over all the elements was horribly warped by a misspoken incantation.
Made from the heart wood of a tree on the tallest lip of a volcano, this staff was crafted to give the weilder complete control over all elements. The Fire from the volcano, the Wind from the breezes on high, the Earth that it stood strongly upon, and the Water that nourished it.
The great wizard Gastic prepared the heart wood, taking years out of his life to soak it in rare waters, polish it with blessed soil, dry it with the finest of winds, and use the gentlest touch of fire to inscribe intricate incantations upon it.
Gastric had just finished his day's work of preparing the enchanting altar when his nieghbor's wife came knocking on the door. She wanted to let him have some of thier fresh radishes for his dinner and wouldn't go away untill she could get in and snoop about. He finally shoed her off but insisting he enjoyed the radishes raw, and ate half a dozen right in front of her. She was so pleased she ran home with the promise to return bright in the morning with more. Gastric decided he couldn't waste all the next day waiting for her to knock when he had incantaions to speak during the full moon, so he decided to rush it a bit and speak them right then while the full moon had just risen.
He began the incantation, then began feeling some movment inside. Trying to work through the distraction, it became pain. To stop now would release all the energies he had put into the staff, all his spell casting power, and it would take at least a decade, if ever, for him to regain his powers. The pain increased, but still Gastric spoke the words. At the very last moment of the spell, he spoke the words to define what the powers would be shaped into, but broke wind.
Gastric watched, horrified, as the strong and mighty staff bent and twisted, curling in on itself and oozing foul stenches. The pure heart wood grain darkened to a sickly, muddy color, and the gnarled staff became coated in a slimy sheen. All Gastric's magical prowess was now locked into this mishapen form.

Magical Properties:

Though the tragedy drove Gastric to become a hermit, the staff does retain great power.
At any time while the staff is held, the wielder of the staff can choose one target to give a painful case of gas to. The gas can be mildly discomforting up to disabilitating pain, but the wielder suffers the same pains as the target. This pain is magical, and no force short of a god's intervention (good luck with that) will ease the suffering.
?
Hall of Honour (1
voters
/ 1
votes
)
Not Registered Yet? No problem.
Do you want Strolenati super powers? Registering. That's how you get super powers! These are just a couple powers you receive with more to come as you participate.
Upvote and give XP to encourage useful comments.
Work on submissions in private or flag them for assistance.
Earn XP and gain levels that give you more site abilities (super powers).
You should register. All your friends are doing it!
?

Responses (15)

Agar, that is so sick, it's brilliant. Bravo!

Nice item!
This will go PERFECTLY with my campaign, as my players tend to 'underestimate' the power of wizards and magicians. (He He He He He, Evil Grin of Malice)

I love it. It is just so strange that it has to be a 'true story'. It is little bits of chrome like that, that make magic items special, like they should be, like they are in the fantasy literature. I mean who are these faceless magic users pumping out generic +1 swords all the time?

*Can't speak through laughter*

*Roll Over The Captain Laughing*
I just can not imagine the look on the face of my players when they start using this item.... I think they will have to go and retrieve this one in mere days from now.
As spoken by Moonhunter, I would like to put in here the comment that the story usualy is the most important part of an item, but it is practical to have a hint of what the item is capable of.
In this case you see that just a hint is enough, but I would not encourage other people to always try to get away with such a short description of the capabilities of such an item.

I want the staff itself to stink...always.

Nice job Agar!
This nasty, stinky, slimy stick in a beautiful thing. Such a story could only be spawned from the mind or a genius or a very gasseous person. I dont know which it was and i dont care because im gonna have so much fun with it...

LOL-this is one of the best items that I've ever come across.

this item STINKS! (lol)
5outta' freakin five!

*Blinded by tears of laughter*
Nasty, slimy, and sick - a beautiful thing indeed
My evil little GM mind is already working overtime
Love it - 5/5

I like it that the user suffers the same pains as the target-that stops it from becoming too powerful.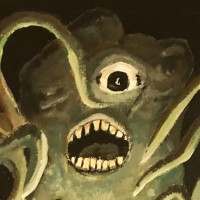 Hmmm. Would undead suffer the side effects of this?
;0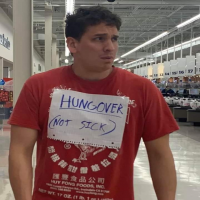 Old classic

But I like raw radishes....
" Imagine a person wearing a cloak of invisibility flying a flying beast (e.g. winged horse, gryphon) which was also wearing a cloak of invisibility."
" A land is reigned by a circle of powerful men who control every aspect of the citizen's life. This cabal changes members often. In reality, the spectres of a small necromantic covent possess and control the people in power. Since they simply possess the bodies, they can leave when old age overcomes their shells and possess a new up-and-coming noble."
" 'BB9, bring up the current scout results.' 'I'm sorry, Coach. I can't do that.' 'BB9! Bring up the scout results.' 'These kinds of us, Coach, use serial numbers on our products.' 'BB9, are you malfunctioning?' 'You need to indicate college basketball mentors you are significantly devoted to the adventure!' The two men in black suits turned to each other. Their faces were white. 'Someone get the president on the line! Tell him that our ICBM handler thinks that its managing a high school basketball team!'"