Sao's scissors
These scissors, though insignificant and well, pathetic for an item on this site. But before you critisize and yell, read this.
Through legends, stories and myths throughout the realms, we always hear of heroes, great and small, wielding powerful weapons and other special items, though we tend to lose interest when it comes to the items that made those special items. Here is a tale dedicated to those who give to the realms:
Sao worked hard to finish the tunic, he and his father, Drao, were in the great market place of Ellivanor. 'You had better hurry!!' shouted the angry man. 'You will feel my belt should you take to long, a belt that you yourself crafted!!'
'Father, you taught me to take my time in crafting things.' protested the boy. He looked up from his work to stare into the hard face of the older man.
His expression softened. 'I am sorry my son.' He apologized softly, 'It is just that here we must hurry to meet the demands of the customers, in the great market of Ellivanor, a second too late is long enough for a would-be-customer to choose another stand to meet his demands.'
Sao began snipping vigorously, forming the hole for the collar. 'I am doing my best Pa.' He said, not looking up from his task.
'Than that'll have to do.' replied his father. Dao looked at the basket contaning breeches, Sao had made them, the boy was good at what he did, him and those scissors. Then, he heard several screams of terror. Dao rushed to the counter of his stand and stood on his toes to see what was behind the fleeing mass of elves, dwarves and men. What he saw filled him with horror, three woarg riders ripped through the mob.
Blood and gore flew everywhere as the orcs smiled and joined in the slaughter full fray. Two armored guards sounded the alarm, soon, five hundred and twenty elvish rangers would pour out of Amon refilanë and defeat these monsters. On they came, the elvish warriors ready to defeat these three terrors. One of the woarg riders saw them coming, instead of turning tale and fleeing, he blew his horn. Then, hundreds of woarg riders charged in.
Sao, rushed to his fathers side. 'What is going on?' He asked.
'Woarg attack!! They are to many, the rangers will not win.' replied his father, clearily panicking.
Sao looked around, to the left of the woarg force was a tall tower, suspended by two ropes, at its angle, it could hold itself up on its own, yet it was unstable and needed the ropes to hold it in place.
A plan formed itself in Sao's mind. Then he charged off, running through the panicking mob. 'Sao!!' cried his father, but Sao had already disappeared in the crowd. Nowhere to be seen.
Running behind the the fighting group, Sao started to climb the stairs inside the tower. Reaching the highest floor, he pushed open the window, above the window was a ladder leading to a large hinge, on the hinge was at least six feet of chain, finally, there was the rope. Sao gulped, looked down at the raging battle, the woargs were gaining an upper hand. Sao, pushed all thoughts of danger out of his mind and began climbing. He climbe up to the hinge, swung his leg over the chain and slowly slid towards the rope. One hand grasping the rope, and the other holding hs scissors three inches below his first hand. He began cutting savagely, slowly cutting the large heavy rope, his hand ached, bruised yet he cut on. Then it was holding on by a thread. Grasping the good side of the rope, Sao slid of the chains. The rope snapped, the tower was free, yet it did not tumble. Not yet. swinging and gaining momentum, he flew towards the tower. he pushed out his legs. The sheer force of the push, broke both his legs, yet it was just enough to stir the tower. In agony, he let go of the rope and fell the the ground. He looked up to see the elves geting out of the way. Yet the orcs, in their idiocity did not notice the falling tower. They were crushed. Sao blacked out.
Hours later, Sao woke up, his legs still hurt. 'He is alive!!' he heard a voice shout, it was an elf ranger. 'Who are you boy?'. he asked. I am Sao, son of Dao the merchant.
Then he saw his father rush to him. 'My son, you are foolish, but the bravest son a father could ask for.' said Dao. 'Hoorah for Sao!! Hero of the day!!' shouted the elves. And he was, Sao's small, insignificant and otherwise pathetic scissors, saved a city.
?
Hall of Honour (1
voters
/ 1
votes
)
?
elfkin's Awards and Badges
Not Registered Yet? No problem.
Do you want Strolenati super powers? Registering. That's how you get super powers! These are just a couple powers you receive with more to come as you participate.
Upvote and give XP to encourage useful comments.
Work on submissions in private or flag them for assistance.
Earn XP and gain levels that give you more site abilities (super powers).
You should register. All your friends are doing it!
?

Responses (11)

Well, its a great story.
However, this isn't the place for it. This is just like old Dimensification's 'Sword' story, that he put in items.
I do like the story, but this isn't the place for it. Put this on the forums, if you will.

The Sword story was a story with a sword in it. The sword had nothing to do with the story.
This is a non magical item with a great deal of back story. You can use it as a mcguffin for adventures (They have stolen the sissors, you must get them back), a lesson by an old grey bearded wizard (so the humblest of objects saved the city.. now learn your fundementals) or just a 'color piece' in an NPCs (the mayor fondled the sissors he hand around his neck, the badge of his office).

Have to say I don't agree with the Captain here: we always ask for detailed background and that's exactly what's been given here. I really like this item, it's got a feeling of fairytale history to it. It could be adapted for any setting, the town being invaded by just about anything.
How might the legend of the scissors be incorporated into the culture of the town? Might their coat of arms be rampant scissors d'or on a rouge background? Maybe there is a statue to Sao holding his scissors.
ephe!

Thank you all, I am sorry for a problem, I did not know where else to put it but I wanted this to be heard, it isn't only about having the most powerful item, its about the way you use it to help in any cause. For example, when a professional singer is on stage, we all know about them because they are famous, but do we hear much aboutthe backgroud dancers, no.

Had to make it readable so edited the format and some spelling corrections.
Another one of those submissions that legends could be born on. Stories like this can add flavor and history to a campaign. Because there is no particular place for legends they are scattered throughout the Citadel and lay where they may.

It's a lot better without all the errors.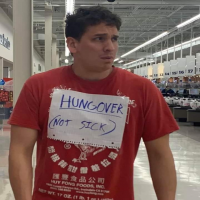 A touching tale! And what ephemeralstability said.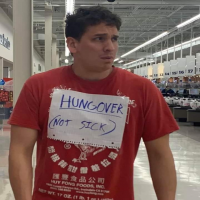 BUMP. Hoorah for Sao!

Excellent! I have browsed past this submission on many occasions; and I am glad I finally took the time to read it. I agree with Ephe! this could spawn a very interesting city, with some great landmarks.
'You'll want to check-in at Sao's Place, in the Scissor District. Used to be the home of little Sao, now it is the inn of bold beginnings and heroic tales. You'll find it just past The Wrecked Tower, a fine place to get your sword sharpened by Crao, the master smithy.'
---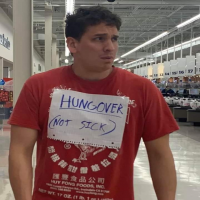 Great Bump, Pieh. Love this.

I think everyone says the same thing about this, it is a fine story, that in the right context could be useful or interesting. I guess whether you like it or not depends whether or not you find that context interesting. As it is, I found little novel in this story, although it was a nice read and an easy diversion.
" A common mistake when writing adventures set in deserts is to assume that the climate is too ferociously hot to wear armor. Historically, most battles in deserts involved troops dressed in protective armor. Although they would have been miserable during the hottest part of the day or the hottest part of the year, desert weather isn't intolerably hot 24/7."
" Hu was an ambassador of the Seventh Emperor of the Reng Dynasty. Throughout his life he traveled across many miles and lands to entreaty with neighboring kingdoms and the semi-savages who dwelled amidst the Metal Mountains. During one such diplomatic mission, Hu was gifted a small iron marble as a gesture, by a shaman of the Kiy-Kiy tribe. Little else is known of Hu, but that marble was lost and is now somewhere out there for someone to find. A tiny, shiny sphere, the marble has several properties. First and foremost it is a strong magnet, considerably stronger than its size and density would indicate. Secondly, if thrown or rolled upon the ground and the command word is spoken, the iron ball will magically enlarge to either the size of an ogres's head or to that of a great globe, twelve feet in diameter. The rolling ball of either size will continue to roll or fly at the same relative speed it was when launched as a marble, and can thus cause great damage to anything in its path. The magnetic power of the ball will also magnify when enlarged. Legends claim that the ball has been tossed from besieged castles upon attacking foes and rolled at marching armies in ages past. At the end of such rolls, the larger size globe has been known to not only crush soldiers underfoot, but to also 'collect' many dozens of metallic weapons and bits of armor unto itself, appearing as an armored sphere, with swords and spears sticking out from it in all directions. Owning this powerful marble has its drawbacks. Anyone carrying it on their person, will experience the iron ball's insidious effects after some time. The owner feels no worse for wear, but after two month's time they will suddenly awaken one morning to find that their hair has fallen out completely, their teeth loosened like baby's teeth ready to drop, and their fingernails simply shriveled and sliding off the fingers and toes. Perhaps unbeknownst to the owner at first, the iron ball also renders an owner sterile or barren by this time. Regular clerical healing will not reverse this horrible malady. Only finding and beseeching a shaman of the Kiy-Kiy tribe to heal the iron ball's effects with their particular brand of magic, will work. Hu's Iron Ball should be handled carefully by players and gms."
" Game Cliche 2. Upon learning about 'the five ancient jewels' or 'the nine legendary icons' or whatever, you can be quite confident that Saving the World will require you to go out and find every last one of them."