Pillow of Sleep
It is a nice fluffy pillow, filled with soft down, covered in a soft, nice fabric. It is soooo comfortable. *yawn* You could just nod offffff when layyyying on .......... *snore*
Full Item Description
It is your standard fluffy feather pillow. The stitching on the borders are quite elaborate, but it looks more like a sign of quality rather than arcane patterning.
History
This is a classic enchantment, part of most spell colleges. The creator of this enchantment has been lost to history.
Magic/Cursed Properties
Soon after one lays on or sits upon the item, they will feel relaxed. They will then feel drowsey. Soon they will drop into a deep deep sleep. If kept in contact with the pillow, they can not awaken for at least 8 hours, possible more if they are used to sleeping in, fatigued, or tired.
This is not an Evil item per say. It is a handy part of the Evil Cultist toolkit.
This is an excellent tool for evil cultists, allowing them to kidnap people out from their beds or couches with a minimum of fuss or muss. They can even give it to the victim's spouse/ sleeping partner, so they can then kidnap the victim and no amount of screaming or noise will wake them. It just takes another break in to eventually reclaim the pillow.
?
Hall of Honour (1
voters
/ 1
votes
)
Not Registered Yet? No problem.
Do you want Strolenati super powers? Registering. That's how you get super powers! These are just a couple powers you receive with more to come as you participate.
Upvote and give XP to encourage useful comments.
Work on submissions in private or flag them for assistance.
Earn XP and gain levels that give you more site abilities (super powers).
You should register. All your friends are doing it!
?

Responses (9)-9

You know, I am kind of overwhelmed of all those items that turn you to evil and make you a bad boy. This is a nice and innocent enough addition for any Evil Cultist or a hospital.
Logical and sweet, perfect for resting. I can well imagine creating a slightly weaker variant when the sleeper can wake up to strong stimuli from outside.
Note: it wasn't said, but it has to: really rough handling or wounding the sleeper will break the spell.

I agree with what manfred said, but I judge from main site standards. This site certainly has promise, but like all MoonHunter posts it is a good ideas posted for remembrance and not for presentation. Too short and too little detail.

Not every item is an 'epic piece'. Many items are just 'standard enchantments' that any worker of magic might have access to.
People tend to forget simple, uselful items, that would make the mage a good income. If magic and enchantment's exist, this is an 'every mage' sort of spell/ item. Not every mage is going to make a +12 sword of epic slaying. Why spend decades of your life making this thing, while you can bump out a couple of dozen of these pillows a year, make a good living that allows you to 'see the world' and 'seek a little adventure' now and again.

Aurora, where are you?
Fluffy magic item I so want. I understand that it should be a common magic item that mages make to pay the bills so they can get down to some real magic. I also see that this is a serious part of the Evil Bad Guy tool kit.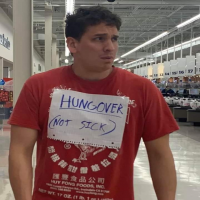 I love the pillow, and can make up all the details I need for my own game! great item Moonhunter! so simple..yet so devious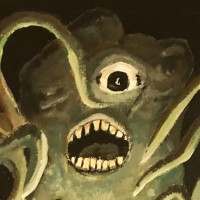 Wish I had one... :)

I wish I had one too.

I fourth the desire to own one. It's simply so practical I don't feel it needs any real explanation. It's not a 5/5 post that makes you go "Woah... must... use..." but any DM or even a player can come up with a dozen clever uses for it. I especially like that it doesn't have that overwhelming aura of evil so many things have, it just has uses and 'misuses'.
---

Thus you understand the purpose of the item. It is a filler,an equipment list item, something that logically would exist in the world. In fact, many 'good' or respectable talismongers or enchanters would make such an item,. It just has.... uses.
Now if you are in a low magic/ low enchantment world, then it is an Evil Cultist specialty. Promise some things to a spirit... and poof a magic item.
" One day a a wind begins to blow out of the West. The next day it gets stronger. And stronger still the next few days. Eventually (and fortunately), the speed of the wind tops out at a steady fifty miles an hour, but continues to blow. Soon an entire kingdom is wondering why it's not abating. The weather mages deem it unnatural but can't seem to banish or control it. The priests of various faiths claim it's divine. The End-Of-Days crowd is having a field day with their predictions of doom. No one knows why the gale persists. When inquiring with neighboring kingdoms, it seems they too suffer from a persistent western mistral. Eventually the populace begins to adapt to living with a twenty four hour a day wind. Always from the West, and perpetual. What could be causing this? A raging Elemental king? a curse from the gods? an unearthed artifact? Or has Nature itself gone haywire?"
" With a huge number of sacrificial victims, another realm long ago secretly bound a Prince of the land spirits, Iorstonn by name, thus ensuring the fertility, and improving the magical defences, of their realm. But binding that Prince to one spot has disrupted the weather and magical patterns (ley lines?) over half the continent. Things have become bad enough that a coalition has been formed to rectify the situation, once divinations have established the cause. Your party is one of the teams assembled to do the rectification: find the binding object and steal it ('so that we can destroy it here in our realm, of course'...*) or destroy it over there. Presumably the Prince will be grateful to his rescuers and angry at the binders, but with a greater spirit like Iorstonn one can never be sure: such beings are 'tricksy'. * Of course, the rulers of our realm might want to control Iorstonn for their own ends..."
" Some people are linked psychicly and get brief glimpses of each others lives. They will have visions of what the other sees."