Open the door and enter another world.
A small piece about roleplaying seen trough philosophical glasses. Might inspire something in your way of GMing or might remind you of something you allready knew.
'...Listen there's a hell of a good universe next door; let's go...'
So wrote the poet e.e. cummings in his 'Pity This Busy Monster Manunkind.'
He may not have been thinking about science-fiction and fantasy writers when he conceived these lines. But he certainly should have been.
The writers in these genres most often set their stories in universes we do not know and never would-if these writers did not take us there.
On the other hand, cummings may have been thinking that s-f(science fiction) writers usually take us to other universes that are worse than ours-if that is, indeed, possible that make ours look like a rest home. (But rest homes are often not such good places.)
The s-f writers play Virgil guiding his Dante (The readers) through various hells. This is similar in RPGs, the GM is Virgil and the PCs are the poor Dante. The universe next door is an inferno. That's right. We all want to go to heaven, but we do not want to read about it or play it in an RPG unless we are looking for a cure for insomnia. Nothing much happens in heaven, and most people there are bores. hell is interesting and exciting. Things move fast and furious there, and the inhabitants do not know from one minute to the next if they will be alive.
If that description of hell sounds like earth, so be it. But our dangers are familiar, whereas those next door are anything but ho-hum. We have never encountered them before, and we do not know just how to react because the environment is strange. And we run across, or into, entities, things and situations outside our experience. In the short, we are in the unmundane among busy monsters most unkind.
Unsure if i am talking about books or RPGs? Well i am talking about them both, because they are connected. The difference is that the Player can affect the world, which the Reader can not.
But writers and GMs are all to a like. they both tell a story but the GM must be prepared to alter it in the fraction of a second.
I am one of those GMs who has, in many of my adventures put my heros or heroines in the unmundane- And in such messes that even I did not know they were going to get out of them when I hurled them into them.
But I always figured out a way, and so did they... unless they died.
But all is never lost, a story finds a way as do the survivors.
And the deaths are a part of any exciting story.
In the spirit of my RPGs things are seldom what they seem. The familiar and the cozy become sinister. The players are justifiably paranoid. Somewhere, somehow, somebody or some thing is pulling strings, and, willynilly, the puppets are dancing. But these puppets can think and they can fight back. Above all, Mystery reigns. It is not just the miasmic and misinterpreted athmosphere of detective stories and gothics, though it is this, too. It is the mystery of the universe itself. Or, as in this case, the mistery of entering another world.
Ah, sweet and sour mistery.
But, as e.e cummings wrote:
'...When skies are hanged and oceans drowned the single secret will still be man.'
Being a good guide trough hell depends on your skill in making suffering fun.
?
Michael Jotne Slayer's Awards and Badges
Not Registered Yet? No problem.
Do you want Strolenati super powers? Registering. That's how you get super powers! These are just a couple powers you receive with more to come as you participate.
Upvote and give XP to encourage useful comments.
Work on submissions in private or flag them for assistance.
Earn XP and gain levels that give you more site abilities (super powers).
You should register. All your friends are doing it!
?

Responses (7)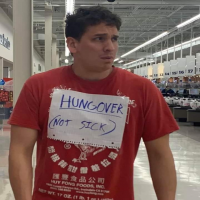 Heady stuff Mike! :P. A pleasure to read. e.e. cummings quotes...+1/2 sword. I like it. Not everything has to fit into a particular niche. Its a nice exposition. Gives you something to think about. Just not sure how to add to this piece.
---

Well it is kind of strange. Glad you liked it, looking forward to see what other strolenites think of it.

Well said Mike.

clappity clap. Great job.

Interesting.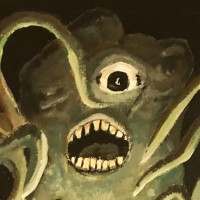 MJS where are you?
Great stuff!

Good job, MJS. You get bonus points for including a reference to Dante's Inferno. It could use some capitalization in respect to the people, though.
" Could be used for killing a certain animal...a prized animal. The bones must be carefully buried or disposed of lest a sorcerer get a hold of it. With the bones of the dead creature the sorcerer can kill the hunter."
" The Water-Rift is a massive crater in the center of the desert, in the center of which sits a large, unfathomable machine that produces water. Thusly, it is a veritable paradise in the center of the burning desert, and a unique culture exists there."
" Arune Spheres Arune Spheres are hollow, blue reflective metallic spheres about 25 cm/ 10' in diameter (though some are larger). They are made of a thickish glass mirrored on the inside. When magical energies are flowed through the sphere, it produces a haunting tone, which can be varied by the type, intensity, and harmonics of energies passed through it. (It sounds like an electronic organ.) If multiple energy flows are generated, multiple sounds can be generated, some of which sound like mundane instruments. Masters of The Craft can replicate almost any sound in their memory with one. Though originally used as a training tools for those with The Power, it has been adapted to be a musical instrument. All it takes is someone with patience, medative training, and a touch of the Power, to use it. (Thus becoming the favorite instrument of anyone who was tested to the first level of the Craft, but failed to advance)."