Oh Give Me Wings To Fly
To fly. One of man's oldest and fondest dreams. To soar above like a bird, for the joy of it, to explore, or to strike at one's enemies. It is only natural that magic would be turned towards granting this wish.
The Dream of Flight.
What could be better than a magic item that lets you fly?
This article is intended to help bring the skies - and in some cases beyond - to you players. With various types of wings, along with different item forms to spice it up, you should never need to use generic wings of flying again.
When creating set of Wings, you can select from one of the various types of wings, the form their item takes, and how they gain their power.
Towards the end of this article are a pair of tables used to help collect the mechanics of these items. Speed is expressed in miles/hour, and a text description of the wings Maneuverability is given. This aligns with the classifications used in Pathfinder and other D&D Variants, and should be reasonably easy to adapt to other systems. Power supply has impacts on how the wings are used, and can be used to balance the powers of the wings as desired
Wings of the Bat
These wings provide fairly quiet flight along with improved perception that reduce any low-light related penalties by half. Bat-related creatures will have affinity for the wearer, though not enough to enable control or communication. They are light, thin and provide no protection . The Greater version of these wings allows the wearer to, once per night, change into a flock of 200 bats. This includes carried equipment which disappear 'somewhere' until they reform. The wearer can reform at will wherever the majority of the bats reside. If there are bats further than 100' away at time of reformation, the wearer takes damage equal to the percentage missing. This can allow the wearer to stream through small openings, escape enemies or provide other advantages where a swarm-form would be useful.
The Celestial Wings
These grey wings have the shape of eagle wings, but instead of feathers are covered by uncounted thousands of small scales. Their chief power is the ability to fly to any height while protecting its user from all environmental hazards. Their element is the space between worlds, vacuum or ether, and they allow travel there. In an atmosphere, they are very clumsy, but in the rarefied air of the high atmosphere, or in space, they are both perfectly agile and grant immense speed. These wings are considered Greater wings. No regular variant exists. The wings are only capable of escaping planetary bodies earth-sized or smaller.
Note: The intent of these wings is to allow travel to nearby celestial objects, so one could go to the moon with these. The wearer would be protected from the hard vacuum, the bright sunlight, and the terrible cold of the moon. It is also expected that the journey time would be quick enough to be tolerable in play.
Wings of the Demon
These dark, bat-like wings have a strong sulfur odor about them, and when donned, do so with some infernal display.
Deployment Options:


Appear by visually bursting from the wearer's back in a shower of blood and gore. No real damage is inflicted, either to the wearer or items worn, but it is painful.


Sickly green smoke issues about the wearer, coalescing into wings.
Flame appears to immolate the wearer, subsiding into the wings.
In addition to flight, the wings grant a strong infernal aura that will enhance black magic, and suppress less infernal magics nearby. It does not grant any particular affinity with dark powers - the origin of the aura is clear to them. The wings do not readily come off, requiring a battle of wills to be deactivated or removed. The Greater wings provide a stronger tie, as the aura remains with the user even after the wings are removed - which itself is a more difficult test than the regular variant. The wearer is marked for infernal powers and is far more likely to have possession attempts made against them.
Wings of the Dragon
These spectacular azure reptilian wings provide immense lifting power, allowing the wearer to carry double their maximum lifting capability, without incurring any penalties for the weight carried. The effect is present only when flying - when landing, the normal effects of the weight apply. This will stack with any magic increasing carry weight. They are also very tough, protected as if by fine chainmail, and can be used to deliver buffeting blows. The Greater wings are extraordinarily durable - as potent as dragonscale, possibly turning all but the most powerful of weapons. The wearer also gains a potent dragonfear effect when in flight, and from a distance of greater than 1000', takes on a full draconic silhouette. While wearing either wings, they are vulnerable to items or weapons with enhanced effects on dragons.
Wings of the Fae
Resembling Butterfly wings, these wings have strong magical auras. Top speed is lower than most wings, but they have above high maneuverability. The aura adds greatly to the presence of the wearer, improving positive social skills, especially when dealing with the Fae. Magic associated with chaos or sylvian areas are enhanced. The Greater wings will also increase any magical abilities possessed by the wearer and allow them to see otherwise invisible magical effects as colored light. Wearing the wings, either regular or Greater, causes the wearer to be unable to abide iron or steel. Its touch burns and the wings will not fly if any is carried. Strong divine magics - either holy or unholy - impact the wearer more negatively.
Wings of the Eagle
The fastest of the atmospheric wings, the wearer can fly at breakneck speeds and pull out of crazy dives. They are the best of these wings for pure flight - giving both greater speed and endurance than any of the other wings. The Greater Wings of the eagle grant bonuses to visual acuity or perception, and eagle talons on their feet, though they must remove any foot covering for this effect to take. Once per month the wearer can summon 1-4 Giant Eagles which will consider the wearer a close ally.
Wings of the Gargoyle
These massive, grey, bat-like wings provide the wearer with stone-like camouflage when stationary and wrapped around themselves. The wings are somewhat slow and clumsy, but are also tougher than normal - at least equivalent to boiled leather armor. The Greater wings are extremely durable, being made of stone, and grant the wearer significant protection equal to having two large shields. They can be wrapped around the wearer to provide hard cover.
Wings of the Nightgaunt
These foul wings appear as great, rotted, eagle wings. Here and there the feathers are gone, revealing flesh and the occasional white bone. Regardless of their apparent state, they function quite well for flight, albeit clumsy. Like Owls wings, they provide silent flight, though they can potentially be detected by a charnel odor that accompanies them. The wearer gains an aura of undeath, which can allow them to walk among creatures of that nature, but will also make them appear as very evil, supernatural and unholy to any magics that can detect such things. A being slain while wearing these wings has a far higher chance of rising again as undead.
The Greater Wings of the Nighthgaunt provide a stronger tie to the powers of undeath, giving them the ability to exert their will over lesser undead creatures. The aura is strengthened and is readily detectable even without magic. Should someone die while in possession of these wings, they will arise as an undead creature appropriate to their station in life. Should the wings be left with the corpse when it arises as undead, these wings will fuse permanently with the wearer.
Wings of the Owl
Owls are the silent hunters of the night, and these downy wings provide the user with silent flight. They have more drag than other wings, and have a lower maximum speed. They provide bonuses to Sneak Attack/Backstabs. Forest and Arctic versions exist, with the Arctic versions also granting additional resistance to cold. The Greater variant provides significant bonuses to perception at night, and are faster.
Wings of the Phoenix
Great wings of flickering flame emerge from the wearers back, though only the most flammable materials are ignited without the wearer's leave. They do not provide protection, most objects - apart from air - pass through them without pause. Only flammable items - paper, leaves, etc - would be stopped by them. The colors of the flames tend change along with the wearer's mood. The wearer's' hair also adopts the flaming aspect, greatly increasing their presence. The Greater Wings of the Phoenix allow, once per year, for the wearer to become engulfed by a massive ball of fire that completely reduces the wearer and any items, save perhaps artifacts, to fine ash. A minute later, the wearer reforms from the ash, bare, but fully healed of any illness, curse, injury or the like. The wearer must have been alive at the time the wings were commanded. A wearer may only benefit from this ability once.
Wings of the Seraphim
Spectacular white (or other color associated with good divine spirits) eagles wings, they exude a light which is painful for evil spirits and undead. There is no possibility of stealth with these wings, and all allies have their spirits raised when the wearer is visible. They also provide bonuses to any social skills. The Greater wings of the Seraphim strongly attract the attention of the divine or the infernal, the former scrutinizing the wearer for worthiness, and the latter as an implacable enemy. Those found worthy will be able to draw additional divine assistance, commensurate with their station. The aura is powerful and damaging to evil spirits and undead, and disheartening to other evil creatures.
Wings of Shadows
These wings are dead black, and have the profile of bat wings. If the wearer shrouds themselves in them, they can disappear into shadows. The wings also serve as a source of shadow for shadow magic. They are vulnerable to directed light magic - they can be disrupted or dispelled by powerful light magic. The Greater version of this wing provides the ability to and cast immobile magical darkness over a 200' radius, centered on the users location for 1d6 minutes. The wearer is able to see, dimly, within this black shroud. Once ever for the wearer, they can enter (and exit) the domain of shadow, remaining there for as long as desired before returning.
The Stymphalian Wings
These wings bear metallic feathers which are protected as well as plate armor, and can be shrouded about the wearer provided excellent overall protection. They are somewhat slower than other wings, but the wearer can pluck and cast forth the feathers as if they were arrows. The Greater variant adds poison to the arrows, and metal hard talons to the wearer. Both versions also create a foul, avian odor that cannot be masked or removed while the wings or the item that grants them are carried.
Wings of the Tinker
Bat-like formed of struts of wood with leather membrane. They can be found with an additional 'trick' from the following list.



Airbrakes - Use of these allows the user to stop on a dime. If done while airborne and not landing, they will immediately start to plummet.



Self-loading Crossbows - Each wing has built into it a 6-round self-loading crossbow. They can be fired singly or in pairs. Unless the wearer trains extensively with these, their accuracy will be quite low.
Pontoons - The wings come with special boots which will deploy into small pontoons on the event of a water landing. They fold up again automatically on contact with land.
Searchlight - a set of glass lenses on the wings leading edge can be caused to emit a powerful beam of light, reaching up to 500' and creating a 2' circle.
Navigational System - Compass and small magical map provide the wearer a primitive GPS-like system. It has a 10% chance of being wildly inaccurate.
Hover Mode - Wings can reconfigure to provide hovering flight, though it doubles fuel/charge usage when so doing. Speed is halved but maneuverability improves to Perfect.
The greater variant comes with 3 of the above tricks and one from the following list:



Rocket Boosters - The wings can deploy rocket motors that provide 4x the maximum flight speed for 1 minute. There is a 10% chance the rockets will fail, either detaching and flying off randomly, doing nothing but fizzling, or exploding violently. Boosters must be refueled by an alchemist or person similarly skilled with explosive compounds.



Lightning Projectors - Drawing upon the wing's power supply, the wings can direct a strong blast of lightning forward taking a minute to recharge between blasts.
Blink capability - Able to teleport to another visible spot within 1000'. A loud thunderclap is emitted each time this is done. Like the lightning, it draws off a great deal of the wings charges to accomplish.
Wings of the Wind
These wings have blurry, indistinct forms and are considered immaterial for most purposes. They are strongly tied to elemental Air.
The regular Wings of the Wind, also known as the Wings of the Gale, cause a powerful gust of wind to travel with the flier. This wind is strong enough to cause trees to sway and most unsecured light objects will be picked up and thrown. Projectile weapons will have difficulty hitting the wearer, and even land movement against the wind will be halved for most normal-sized beings. The wind affects a circle of 20' radius centered on the wearer.
The Greater wings - or Wings of the Hurricane, have the same general power as the wings of the Gale, but once per day the wearer can call upon the power of a hurricane, albeit on a small scale. The wearer can whip up a storm in a fury, creating a 100' radius sphere, mobile and centered on the wearer, within which 100mph winds whip about. Most normal missile weapons (excluding firearms) will be nearly impossible to use within the radius, and the powerful winds will shred most weak structures.
One time only, per possessor, the wearer can call upon true hurricane force winds, creating an uncontrollable, though small, storm 500' in diameter with 200mph winds. The Wings are destroyed, and the wearer is provided no particular defence against this final power.
Item Forms
The item that grants the boon of wings of course can take a nearly limitless range of forms, though here are a few of the more common suggestions, and potential impacts of that form:
Ring/Jewelry
A very common form, rings, necklaces and the like are good. Normally they will have some aspect hinting at their nature - a bird icon, wings, etc. Normally the wings will emerge upon wearing the item, requiring item be removed to dismiss the wings. This may be a small thing, but the item, when unused, must be kept someplace, and the very act of fumbling for the item can bring drama.
Potion
These wings are of limited duration - perhaps even random or conditional and single use - although a bottle could contain multiple doses. They cannot be dismissed early. A favorite for provided good, but limited flight, often provided by some allied witch or wizard at the time of need. They also are good, limited treasures.
Harness
This is a full set of physical wings which are strapped on and activated. Unlike many of the wing types, the wings do not integrate with the wearer like many others do, but remain as distinct physical equipment. As a result, they are damaged separately from the wearer, and act as one step worse for of the wears body, and so are damaged separately (but,also act as 1 step worse for maneuverability), or they can meld into the wearer like most other wing-types.
Harness,Equestrian
Rarely found, this manifestation allows a large mount to gain the wings. In such cases the wings are bigger and more powerful - adding 2 mph to the base speed. Some magic is in place to help keep a rider in their place, but it is still a dangerous activity.
Cloak
As per the ring, the wings appear when the cloak is worn, or potentially when closed with a clasp. In many cases, the cloak is made from feathers of the associated creature.
Tattoo
A tattoo which dominates the wearers back, either stylized or a realistic depiction of the wings. The wings are invoked and dismissed at the will of the wearer. If the wings have a use-once power, then the tattoo will disappear, gone forever.
Power Source
The most common wings of flying use the wearer's own physiology to power them, assisted by just enough permanent magic to make this possible. This imposes limitation on their use due to fatigue and brings in consequences for their use.
Fully supernaturally powered ones can be found, driven by charges, but these would rarer, or at least more costly. GMs may select to grant these charges by any scheme they wish - they could be a once-ever supply that would require recharging, or could be restored daily, weekly or perhaps even by some specified ritual. In any case, the more restrictive the charges, the lower the value of the item.
Wing Summary table
Wing Type

Base Speed

(MPH)

Base Charge Usage

Maneuverability

Special Abilities

Bat

5

1

Perfect

Perception,Bat affinity

Bat, Greater

5

1

Perfect

Swarm form

Celestial

3/10

1

Clumsy/Perfect

Spaceflight,

Environmental Protection

Demon

4

1

Average

.

Demon, Greater

4

1

Average

.

Dragon

4

1

Poor

.

Dragon, Greater

4

1

Poor

.

Eagle

8

1

Good

.

Eagle,Greater

8

1

Good

Perception, Talons

Fae

3

1

Perfect

Social bonus, Fae Affinity,

Iron Vulnerability

Fae,Greater

3

1

Perfect

Magic bonus,

Divine/Infernal vulnerability

Gargoyle

4

1

Average

Stone Camouflage

Gargoyle,Greater

4

1

Average

Defensive bonuses, Wing Buffet

Nightgaunt

3

1

Clumsy

Stealth, Undead Affinity

Undead Aura

Nightgaunt, Greater

3

1

Clumsy

.

Owl

3

1

Good

Stealth bonuses

Owl, Greater

4

1

Good

Perception bonuses,Talons

Phoenix

5

1

Good

Social Bonus, firestarting

Phoenix,Greater

5

1

Good

Rebirth(once)

Seraphim

5

1

Average

Morale bonus,Undead Antipathy

Seraphim,

Greater

5

1

Average

Divine Favor, Holy aura

Shadow

5

1

Good

Hide in Shadows, Shadow Affinity

Shadow,Greater

5

1

Good

Darkness,Shadow Travel (Once)

Stymphalian

4

1

Poor

Armor, Arrow-like feathers

Stymphalian,Greater

4

1

Poor

Poisoned Feathers, Talons

Tinker

4

1

Poor

Various

Tinker, Greater

4

1

Average

Various

Wind

12

1

Poor

Gale

Wind,Greater

16

1

Poor

Limited Hurricane. Full Hurricane(once)
Except where stated otherwise, all greater wings possess the powers of the regular versions.
Speed/Charge Table
Most wings allow the wearer to move at the same speed as a horse, and must in fact fly at a minimum speed to maintain flight.
Mode

Speed

Charge Used/hour

Walk*

4 mph

1

Trot

8 mph (x2)

2

(x2)

Canter

16 mph (x4)

6

(x6)

Gallop

24 mph (x6)

20

(x20)
*Flight not possible for Hover-capable wings.
http://en.wikipedia.org/wiki/Horse_gait
Indexing wing speed to that of a horse should enable fairly easy integration with the game system of your choice.
Not Registered Yet? No problem.
Do you want Strolenati super powers? Registering. That's how you get super powers! These are just a couple powers you receive with more to come as you participate.
Upvote and give XP to encourage useful comments.
Work on submissions in private or flag them for assistance.
Earn XP and gain levels that give you more site abilities (super powers).
You should register. All your friends are doing it!
?

Responses (7)-6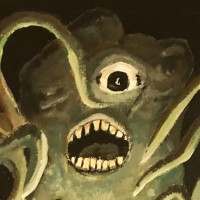 Update: Gah! Enough! Out Wit Ye!

Very scholarly work. I note that some attempt to be system-neutral was made. Thanks for that.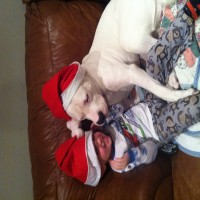 How can I not love this! It takes on a single focused game aspect (Wings) and tells you everything you need to know about them for game purposes. This is the type of article I'd immediately throw into me' olde gm binder, if I was still doing that these days :)

I've had at least two flying dreams that I can remember, but in none of them did I ever need wings. I would never allow them for my campaign, except possibly in potion form.
For this to work in a campaign, it would probably be wise to introduce everyone in the party to some form of wings at the same time. Maybe in a floating world setting, they could start out with some simple wings with limited charges/range or something.
Isn't eagle a weird choice for fastest wings? I dunno if eagles are all that fast, Hawks on the other hand.
When I reached wings of the tinker, I had to doublecheck to see if your sub wasn't listed as silly. Pontoons and crossbows and rocket boosters, oh my! That's why I hate traditional gnomes. I'm imagining a godawful version of batman standing on pontoons.
Typos
You got some bad parsing in your first quote box.
'It does not grant any particular affinity with dark powers - the origin of the aura is plain them.'
---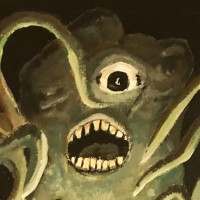 The wings of the Tinker did have a silly tag inthe draft, but got deleted by accident. Did not mention gnomes though - thats your addition:)
I'll fix those tomorrow - i find editing subs this big seems rather slow.

I like it! While it is detailed with things such as speed and special abilities, i would use this sub for a much simpler purpose: simply to give more detail than 'some wings sprout from your back.'
the demonic ones sound fun!
'With the wail of fallen souls and a sickening echo of flesh tearing apart, a gaping wound appears to open on your back. Akin to how you imagine a demonic chilbirth would appear, two leathery, batlike wings push forth from the crevasse, falling limply to brush on the ground before flicking taut, spraying excess blood and gore across the room.'

Love it, the visuals, the variety, and the tables add a lot to the submission. Shadoweagle nailed it on the demon wings.
" A large vertical cave has a constant, strong wind blowing out of it from the bowels of the earth. If one was to jump into the currents they would have a controlled ascent on the winds till they reached a height where their weight and the winds force reached equilibrium. Impossible to climb down naturally. What is it? Natural winds from the earth or a complex magical protection for an underground lair?"
" In one region of a forest, all of the trees are identical, down to the leaves and the twigs. If the PCs carve something into one of the trees, it could mystically propigate until it covered all of the trees, or could vanish since it was not carved into the one true tree."
" '...the city was built on many levels, linked by stone bridges. But with the improvements in diet and corresponding increase in stature and strength of the populace, these bridges became too low, and the people would hit their heads. The bridges were eventually done away with in 1764, but the scars on the walls where they once jutted out remain, and in Low Bridge Street there is still one extant bridge, measuring about 6' high.' - Chronicler Rasill, Mondopedia, Vol II (The Lands of Hyellia)"