In a cold, unforgiving and brutal world the people need their legends to be told around the fireplace. They need heroes both strong and mighty who can oppose the forces that be and prove that sometimes justice do prevail. On occasion these legends get real, as flesh and blood heroes journey through the lands and show the populace that miracles can happen, heroism does exist. When these heroes face grievous perils whilst defending the population against a greater evil, it may happen that the peasants begin to pray for the safety of their heroic benefactors.
In cottages and farmhouses across the land small candles are lit, figurines are carved in the resemblance of the heroes. Farmers hands shake nervously and are folded; prayers of hope and protection are whispered, and blessings are uttered. Prayer beads are given to the avatars of the peoples hope; the heroic benefactors. Tears of joy are shed when tales of the benefactors latest victory is told and wailing and great lamentation can be heard if such a hero should perish. With time the benefactors embody the dreams, desires and hope of the population, and as entire nations pray for the safety of an individual, ancient magic awakens; remnants of Prime Creation which the Gods could not undo or could not perceive. Under these circumstances a hero might discover that his abilities improve drastically, his perception of the world is altered. He may witness things hitherto unseen; he may experience weird and unexplainable events, and it might come to be that he fears for his very sanity. It feels like he can sense the spirit of a tree; like he can even spy lost souls as they dazedly and nervously search for a path to the afterlife. The hero has ascended, has become a saint, and abilities and feats beyond what mere mortals can achieve are now at his disposal.
Ascension after the hero's demise
When a beloved hero dies tragically and the populace vehemently mourn his passing, he may ascend. His soul will return from the afterlife as a spirit and a force of nature. As such a spirit he can choose to occupy an avatar by possessing an unfortunate individual. He may also opt to remain a spirit, some kind of ghost, and travel the land, drawn to those praying and calling upon his name, beckoning him into their service. These Saints depend upon their followers and the more popular Saints have greater powers than those who have slipped into oblivion, and have become forgotten long ago.
Ascension while the hero is alive
In rare cases a hero becomes so loved by the people, so utterly praised that it borders on worship. Gradually his senses will develop, become more and more acute and his skills will grow with unprecedented speed. New abilities such as supernatural strength, supernatural speed, supernatural skill, and supernatural stamina are common within those who ascended while alive. The Saints are still mortal, can be slain by the lowliest street urchin, but his chances of survival multiply tenfold. Sometimes the Saints develop other skills, like the ability to translocate or control the winds. Some even bond with other creatures and can sense what these creatures sense. In one documented case a Saint gained the ability to change his shape into that of a pack of wolves with entirely white fur. Surely other abilities do exist.
There have been some cases in which a newly ascended saint has been mistakenly accused of witchcraft and summarily been burnt alive. As these incidents occurred within Silmar, the rumour of witchcraft spread and the hero worship ended abruptly, dooming the hero to death for sure. Usually a living Saint becomes a spirit saint upon death, but in these cases the heroes reputation became so stained that all worship ceased, a truly tragic fate for a valiant hero.
?
Hall of Honour (4
voters
/ 5
votes
)
?
Ancient Gamer's Awards and Badges
Not Registered Yet? No problem.
Do you want Strolenati super powers? Registering. That's how you get super powers! These are just a couple powers you receive with more to come as you participate.
Upvote and give XP to encourage useful comments.
Work on submissions in private or flag them for assistance.
Earn XP and gain levels that give you more site abilities (super powers).
You should register. All your friends are doing it!
?

Responses (8)

This sits close to home with me as the concept of my game setting deals a lot with the players acending to status of a Legend/ Hero. Basically becomming immortal through deeds or history.
I like it. It's detailed and full of nice added features.

It's the same for me as Mourn describes, I have big plans for my players during this major campaign we have been running for six months now. This really gave me something to think about, people could start worshipping them and the poor wretches would never even know. Running from place to place with so many things to haunt their tail. But somewhere out there, over the mountains, lights are kindled in their honor. This also connects with a plot you made AG, 'Memories of Asdarien'. If accomplishing that great task is not worthy of a little peasant worshipping, I don't know what would.
This is simple with nice details and yet not too strict, a little poetic perhaps.
I produce a 4.5 for a brilliant post. And in addition a HoH to get this thing back in the light a little. Let Strolenites shine some on it. Nothing worse than a post receiving one comment and descend into the dark.
Mike.

I tihnk this is good because it reminds us that many of our legends and heros were originally mortals, just like us. While the gods are distant from our petty concerns, the saints themselves are a conduit between us and those distant entities.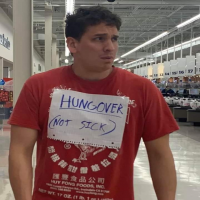 Great read! would make a great thread! 'Strolen's Saints'. Everyone submits one saint from their imagination. Anything goes, with an eye toward realism me thinks.
Edit: AG. Reason: Lost 4.5 vote, but I was unable to reattach it. I deleted the original comment and repasted the relevant text.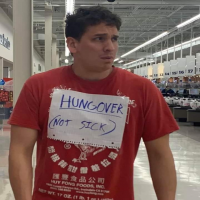 I love Saints!!

Bump and HoH, also added a few saints and saint related subs to the codex.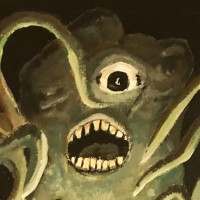 Going to have to add to this one! Now on to-do list.
---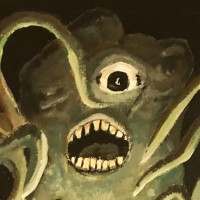 Bah. Still on the to-do 6 years later...
" 'Look, lad! You see the streak of glowing green off the larboard bow? Them's the bright waters!' While the lad peered intently at the eerie glow, the old salt continued. 'Entire ships have been lost to the Bright, lad, for once you let it surround you, you'll never touch land again!'"
" One morning, the sun does not rise. It seems that a great darkness has settled across the kingdom - at first, it is merely an inconvenience, but as time passes and plants begin to sicken and die, some action must be taken. As the deluded King plans the sacrifice of fifty tender virgins in the name of the Sun God, rumours spread of an ancient barrow uncovered in the hills..."
" On route from Geli to Nekrass the characters meet a peasant boy on the road. He's wandering in the direction from which they've just come. If this seems a little bit incongruous, they may wish to ask him a few questions. He's perfectly willing to talk: he's called Lamish and he's run away because he knows he is the heir to the throne of Geli and his parents didn't believe him. How far is his home? About five weeks walk from here. How much has he eaten? Nothing. Has he drunk? Only from the filthy roadside ditches. In short, it's a wonder he is still alive. And yet he seems perfectly healthy. Is he a thief, waiting for travellers to trick? Is he lying because there's something more sinister under all of this? Is he telling the truth? And anyway, what should the characters do? Do you take him to Geli? Do you try to find his parents? Or leave him to make his own way?"