Jovian Ring
The gold and ruby ring of the Knights of the Holy Sun is a lot more then a mere trinket; they would not wear it if it was. Should you ever steal it do not, repeat, DO NOT, put it on or you'll be sorry...
When the Knights of the Holy Sun were founded, the Archcardinals of Jove decided that each knight who was fully trained and dedicated to Jove would be given one of these rings to aid them both in battle and in general. Each ring is made of gold with a small ruby set in it, and is normally the only jewelery that a knight may wear as it serves a holy purpose.Blessed at the main monastaries of Jove, they have several powers, most of which are far out of reach of non Jovians. The first power, and the only one that can be used by members of all religions, is that of light. When rubbed, the ruby glows with a warm red light that does not destroy night vision,when rubbed again, it ceases to glow.Thus even in the darkest places the Knights can find his way. Should a Jovian be blinded, he can see by the light of this ring as if his eyes were whole, although he cannot see very far ahead.Non Jovians who happen to be blind do not have this ability.
Second, should a Knight fall or be pushed into water, the ring will bring him to the surface and keep at least his hand above water, giving him at least a chance to take off his helmet and at least some of the heavier parts of his armour and get his hewad above water. What's more, in water the ruby glows automaticly, acting as a distress beacon.Despite the storms and currants of the Acquan seas, at least some knights have had their lives saved by this ring, whilst others have at least had their bodies rescued for cremation upon a pyre. This power only works for Jovians; Holy Jove has no interest in saving those who do not follow Him.
Third, it can warm up to signify danger,never enough to burn it's wearer of course. Again, non Jovians are not warned in this way.
Lastly, should a Knight lose his shield in battle (rare, but it does happen) the ring can create at a touch a three foot glowing fireproof shield that can prevent even dragonfire from burning the holder.. This however is rarely used; it drains the knight's lifeforce for every minute of use, and if used for longer then ten minutes the knight risks being drained dry by his shield. It's an emergency item only. Again, non Jovians can't use this. To use all the powers of the ring one must be a Jovian or convert to the religion of Holy Jove.
Should somebody slay a knight in battle or otherwise manage to steal the ring, and then the thief who directly took it or ordered it to be stolen puts it on, Jovian or not, they get a nasty shock when the ring constricts within seconds and severs their finger. Holy Jove hates thieves, and none more so then those who dare to steal Jovian holy items. If it is found without direct thieving (sold by a thief to an unknowing person who didn't know it was stolen, picked up by someone from an old battlefield having been overlooked by the knights when they looked for it years ago, or given willingly by a dying knight to someone, or by a knight in prison who wants his story told with the ring to prove it,so he can be exchanged or rescued) it won't constrict, but will never share it's full powers with a non Jovian. Knights will never sell this ring;one that did would be expelled from the Order in disgrace.
Not Registered Yet? No problem.
Do you want Strolenati super powers? Registering. That's how you get super powers! These are just a couple powers you receive with more to come as you participate.
Upvote and give XP to encourage useful comments.
Work on submissions in private or flag them for assistance.
Earn XP and gain levels that give you more site abilities (super powers).
You should register. All your friends are doing it!
?

Responses (7)

A good magical ring for a knightly order

I concur. At first the shield seemed a bit over the top but it has a very nice drawback I'm willing to accept. Are there a limited supply of these? Were they made ages ago and the art is lost or are they still being mad today?

A neat idea for a Knightly ring.
I would have liked a little more history, though I suspect sub on the Knights of the Holy Sun will throw some more light on it.
3/5

I really like it. Is Jove an actual god? Because I get this weird impression that I heard it before. I thought it was the Roman Goddess of marriage, until I checked and found the name was Juno. So was Jove an actual god from somewhere, or did you just throw four letters together and call it good?

Jove was another term for the Roman god Jupiter, the head of the Roman pantheon.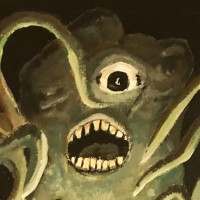 A pretty nifty ring with an appropriate treatment for thieves.
" The Worlds Shadow. A world in which all is dark and is a shadow of all things in the real world. And a shadow of it's former self."
" The Macabre style of architecture is common in ancestor venerating societies, or societies that have been afflicted by a long term period of loss of life. The style is best noted for its use of a morbid and gruesome, skulls and bones, severed limbs and the like. It also alternately honors the spirits of the dead with stunning works of art, and mocks death through caricature and comedy. Macabre is the common architectural style in Ozea."
" It is traditional for two warlike countries to each give their first-born royal prince as a hostage to each other to prevent war. One of the princes has been murdered, and the PCs have a few days to rescue the prince in the other country to save him from being executed and a bloodthirsty war from breaking out."