James Lorus
James does not have any intrest in power, money or any of the other things necromancers normally desire. He is a content man but as he is hounded by his former and disappointed master he is being pushed quite close to the edge.
Appearance
He is unshaven, filthy and ragged. If he got down in a street and begged for money he would not look out of place. He wears a battered cloak and medieval clothing that were once fine garments. He has a look of fear and suspicion that is not far away from paranoia.
History/Background
James was born in a small town to a coal miner and an insignificant lacemaker. He grew up to be a tough boy that joined a small gang of theives to bring in some more money to the impoverished family. However he chose the wrong gang and he attracted alot of enemies. Not to mention that he was a terrible thief. In the end he was stabbed and ended up in the local healer's house who used medicines that nearly finished the job. However he survived to go home only to suffer a fall ill from infection most likely a week later.
Then Salanus came into his life. He allowed James a quick recovery in order to get the boy's trust. Salanus showed him kindness and revealed himself as a Necromancer. However James did not care as the man had done so much for him. The Necromancer had brought James into his house, had healed him, fed him and treated him like a son. It was only after a week or so that Salanus 'found out' that James could also be a Necromancer. James didn't suspect that this had been Salanus' plan all along to turn James into his apprentice.
Then James went away with his master on a long hard journey to the other side of the kingdom. There he trained in a remote area learning Necromancer skills rapidly. He began to relax his moral restraints and be violent and vicious. Just as Salanus planned He was on his way to finishing his training after two years when a young girl his own age from the local village, found him in his hide out. After he decided not to kill her he found out that he liked her a lot. He arranged to meet Emily again later on and they began to meet regularly at a secluded lake in a forest. He began to calm down and became much happer than before.
However Salanus found out about this and ordered a zombie to kill Emily on her way back to her village. He planned to stop her from weakening him via distracting emotions hoping to plunge James into a state of intense rage. The necromancer succeeded but not exactly as he hoped. James arrived just in time to see his beloved torn to pieces by a creture he had seen his master create. After James had finished with the zombie he attacked his master surprising Salanus and nearly killing him. But James' anger failed and it was replaced by a numbness. He saw that killing his master would only make him feel worse as he still felt some love for the old man that had saved him. James then finished his relinquishment of neromancy as he saw it would never make him happy. He ran away hoping he would never witness necromancy again.
However his master felt betrayed and insulted by his student. He also wanted to use James' Necromancer powers for his own goals so he began a massive search, planning to corner his apprentice and force him into serving him at what ever cost. When James illuded him repeatedly he decided to anger James and lure his disowning pupil into turning to his Necromancer powers. He spread rumors to many of his contacts to make James wanted by the inquisition as well as lawmen and mercenaries for rewards for bringing down a dangerous and powerful Necromancer. This constant hunt Salanus hoped would make James finally snap and hunt down his old master in an attempt to end his constant persequesion.
Special Equipment
none
Roleplaying Notes
Not Registered Yet? No problem.
Do you want Strolenati super powers? Registering. That's how you get super powers! These are just a couple powers you receive with more to come as you participate.
Upvote and give XP to encourage useful comments.
Work on submissions in private or flag them for assistance.
Earn XP and gain levels that give you more site abilities (super powers).
You should register. All your friends are doing it!
?

Responses (5)

Best Darn Post you have done.
Some roleplaying notes would be nice though.
I might change the code, as he makes a good Minor NPC... his existance does not define the campaign (unless it is a one player campaign) and it does not need to be a codex.
I will link this to the Extreme Makeover, Necromancer edition. If you didn't know about that codex, you should look at it now. This fits.

Updated: yes I made it for the extream makeover i just haven't been on in a while and I forgot to link it.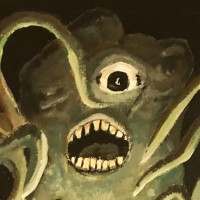 Pretty well done, but it tapers off at the end.

Very nice, but what about the roleplaying notes?

An okay character with a dry background, could handle some polish. The basic idea is usable.
" An old, misanthropic and paranoid man feels his time is coming. There are sons to leave his fortune to, but they are not worth it, not a dime do they deserve! And he doesn't really trust anyone else. And so he has made a decision: as a part of his last will, his henchmen are instructed to burn and destroy all his holdings, buildings as harvest. The lands shall be auctioned off, the proceeds used to pay the servants. Nothing shall stay behind. Nothing. Depending on the status of the grumpy old man, this weird occurrence may be only a family drama, or it may end up bringing an entire region into chaos. Or the son(s) have found what should happen, and want to prevent it before their sick father dies."
" A rare branch of the arcane masters, encountered only among the deepest hill folk or ramshackle cabins, the Saucerer takes his power directly from the consumption of cheap liquor. Only the strongest, rankest, most nauseating of homebrewed alcohol will do, where it is instantly converted into mana available to the caster. Without a minimum level of inebriation, the Saucerer will be unable to cast any spells, as focus inhibits his spellcasting abilities."
" In a warrior based society, when you make a threat of violence or death towards another, you had better be prepared to back it up with your weapons. Because this is considered an implied challenge to combat and should the person who you threatened call you out on it, it constitutes as accepting this challenge. Trying to back out at this point is considered cowardice and results in being disgraced."