Infernal Forge
Few know of this place, and far fewer know of its location. This is a good thing, for nothing wholesome comes from here.
This forge channels Hellfire through a rent in reality. The flames scream the torments of the Damned and tear at any smith's sanity while using this forge. The smith must take care not to allow the flames spread, as mundane water or sand will not extinguish them. Imps can emerge from these fires to bring havoc to the world. On some odd occasions, Devouring Fire may emerge.
Items made with the forge gain infernal strength and power. They also gain a taint of pure Evil. The forge can create mythic items when working with suitable materials. The forge can work Adamantine, Mithral and many other legendary materials.
Hourly Event Table
| Die Roll | Outcome |
| --- | --- |
| 1-11 | No Event |
| 12-14 | Infernal sparks scatter about, no fires. |
| 15-16 | Infernal sparks, and they DO ignite something/someone. |
| 17 | Plague of infernal vermin, dissipates in 1-4 minutes. Could be distracting. |
| 18 | Surge of infernal flame, skill check to avoid damage to current project. Fumble means smith gets infernal fire damage. |
| 19 | Several demonic limbs emerge and start grabbing at things nearby. The limbs owners never emerge and the limbs pull back if injured by magic or magic weapons. |
| 20 | A horrid purple light flashes and something made from dead material becomes animated. The light will select corpses first, but it will effect leather, wood or even food. The animated thing will then attack. |
| 21 | Something - or someone - deteriorates in an odd manner. A person might start to crumble. A metal object starts to burn. Wood might corrode and collapse into slime. |
| 22 | 1d4 livestock within 1 mile of the smithy die. |
| 23 | A mote of sickly green light floats out of the forge. If it is not stopped, it will raise undead as well as provoking powerful evil creatures to action. |
| 24 | All metal implements, including the current project nearby come to life and attack. |
| 25 | An infernally tainted Fire Elemental emerges from the forge. |
| 26 | The current project becomes the vessel for a infernal being of great power. |
Smiths with less than 20 hours experience with this forge roll 2d8 when using this. Being present when a skilled Smith is using it counts towards this time. Use of this forge by those without trained smithing skill gain a +10 on the hourly roll.

?
valadaar's Awards and Badges
Not Registered Yet? No problem.
Do you want Strolenati super powers? Registering. That's how you get super powers! These are just a couple powers you receive with more to come as you participate.
Upvote and give XP to encourage useful comments.
Work on submissions in private or flag them for assistance.
Earn XP and gain levels that give you more site abilities (super powers).
You should register. All your friends are doing it!
?

Responses (7)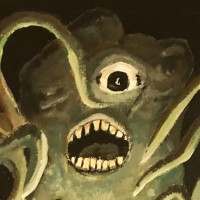 Update: Part of originally a larger sub, but it may never see light. So, this part stands alone

A great if dangerous place to forge those Evil Things.

Makes a nice piece of interesting dungeon dressing, or perhaps a source of power for someone. I like what's here, but I think it feels a hint unfinished.
I do like the idea of finding a desolate town with an underground, Centralia-style fire caused by one of these.
---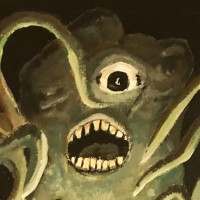 I agree, but I decided to go with brief with the potential to expand, rather than sitting in work forever.
Not quite exaggerating. I have in-works from 2006....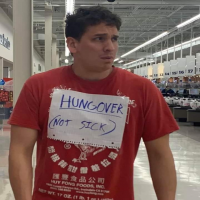 I didn't find this as orgasmic a read as Cheka did lol, but the concept itself (and the fun table) is great and classic! It does beg for expansion of some sort as mentioned by DLM, but can't currently think of ideas to add.
a suggestion for the table of effects: getting sucked into the hellfire rend in reality. Pfft. Gone. :)

Tables are fun, seriously show me a gamer that doesn't enjoy a good table and I will show you a failed actor.
I can see how this was part of a larger post, it reads like a footnote, which as supplements for gaming, would apply to most of the stuff on the citadel.
But this is fun, thanks for writing it.

While I wish this was more fleshed out I realize that it is a great fluff piece of added to a larger whole. I like it and brings images of dark sooty weapon masters being enslaved and forced to work this hell forge for some evil villain. Wonderful.
I had originally had a lower vote but it just sparked a few ideas in me so I voted higher for the inspiration it gave me.
" The Wizard-Brewers of the Old Empire stored memories in bottles of mead, passing their brightest ideas, most subtle magics, and most important decisions on to their heirs in bottles of oddly-flavored honey-wine. A cache of these ancient magical vintages has been unearthed, but does anyone dare drink from it? The ancient mead's creator is a complete mystery, as are the thoughts he left behind."
" Small tavern in an out of the way town. Serve a wonderful delicacy that is simply outstanding. It is a creamy white consistancy, sweet, good to eat alone or a sweetener on any dessert. If the explore or ask they are shown where they get it. They breed a group of large catipillars or some other type of insect that basically spit the product onto a setup that they created for that particular reason. Or maybe the delicacy is the byproduct of feeding them something. Instead of city can be a traveller offering the food."
" A corpse lays at the side of the road, or path. The man has been robbed of everything but a few tattered pieces of clothing. It looks like the scavengers have been working on him for a few days. The smell is ghastly. What dangers lay ahead?"