Good Omen Chinese Mythical Lifeforms
A collection of Chinese mythical lifeforms representing Good Omens or have divine associations (more entries will be added)
Below is a collection of Chinese mythical fauna representing Good Omens or have divine associations. The author wishes to re-emphasise that that this is basically a translation and compiling exercise, not a creative one.
Each life from entry below would contain the following sections:
Physical Description
Special Properties: traits from which interactions with PCs could arise (optional depending on whether the original source details them or not)
Lore: Mythical origins/how they are incorporated into Chinese culture (optional depending on whether the original source details them or not)
Translation Quirks (optional): alternative ways of translating/interpreting particular sections and other things I want to provide notes about including particular Chinese terms, other bits about Chinese culture and potential translation inaccuracies (feel free to skip this section if uninterested).
---
Soaring Snake
Physical Description:
A name encompassing all snakes that are able to fly as well creating fogs and clouds
Lore:
These snakes are sometimes seen as an alternative form that the semi-divine Xuan Wu, a black turtle symbolising the direction North, adopts. An alternative version has it being one of the five Divine Beasts of the Directions, with it symbolisng the middle and said to be yellow in colour.
---
Lord Tiger (aka Grandpa Tiger/ General Tiger/ General of the Lower Altar)
Physical Description:
A tiger-like creature
Lore:
The mount of guardian deities over a local area (a mountain, a town etc.), with itself being said to actively guard villages, towns and temples.
---
Pang
Physical Description:
A massive bird by all accounts. Some said that the Chinese character of Pang is the ancient version of the common character for Phoenix used nowadays. Another version has this massive bird Pang being evolved from a massive fish
Lore:
In Chinese, this bird is associated with having a grand goal (ambition) and success. In addition, with the increasing popularity of Buddhaism in China, the Garuda from Hindu myths (supposedly a massive bird whose main diet is dragons) has been mixed up with the Pang and the Golden Winged Pang has evolved out of it.
---
Ti Ting* (aka Shan Ting where Shan means Virtuous)
Physical Description:
A beast with the head of a tiger, the horn of a rhino, ears of a hound, the body of a dragon and hoofed feet
*'Hoof Listen' via literal translation
Special Properties:
A beast able to distinguish between all the Good and Evil as well as Wise and Foolish in this world.
Lore:
Said to be the Mount to one of the Four Buddhas, the one associated with Hell.
---
Three Legged Crow
Physical Description:
As their names imply, otherwise just normal crows in appearance
Lore:
It was said that they were the essences of the Sun and lived in its middle. Some records even equivalise each of them to a sun. There were a total of ten of them, born to the Heavenly King, Ti Jun and his wife, Xi He. They were supposed to rise to the sky in order, led by their mother. However, legend told that somehow they erupted into fights with each other and rose to the sky all together, resulting in a parched earth and a large drought. As a result, Hou Yi shot nine of them to death and only one of them now remains.
---
Pi Xiu
Physical Description:
A beast with the head of a Dragon, the body of a horse and clawed feet like a tiger's. It also has grayish white feathers and can fly. There are two varieties of them, a single horned one and a two-horned one. The single horned ones are called Pi Xie (meaning Avoiding Evil) while the double-horned ones are called Tian Lu (meaning Heavenly Stipend)
Lore:
It was said to be a ferocious beast that likes to suck the blood from monsters (to get their essences) and will turn these into wealth.
In modern days, there are figurines and bracelets made in the image of Pi Xiu, said to bring luck in getting wealth.
---
Nine Tailed Turtle
Physical Description:
A turtle whose body's diameter is over 1 Chinese foot (0.32m) and has nine tails.
Lore:
Wang Tu and his son who resided in the Hai Ning province met a fisherman holding a large turtle on an outing. They bought it from the fisherman and was about to eat it at home when their neighbour (who was a merchant) saw it and wanted to buy it from them. Their neighbour said 'This is a Nine Tailed Turtle, a divine object'. Then he stepped on the back of the turtle and it was then revealed that there are four small tails on either side of its main tail. The merchant begged to buy the turtle but Wang Tu refused and ate it with his son. That night, a big wave suddenly washed ashore and submerged land for up to 3 Chinese feet (or almost 1m) in height. When the water subsided, the neighbour went to visit Wang Tu and saw that both he and his son had disappeared but their clothes remained in bed. People speculated that they had been kidnapped and killed by beings from the Watery Realm (it was believed that deep within the ocean, the Dragon Lords governed over the Watery Realm made of sentient sea life forms).
---
Nine Eared Hound
Physical Description:
A hunting hound with nine ears
Lore:
Movements in its ears correspond to bounties in hunts. The numbers of ears that move correspond to the number of kills (creatures brought in by the hunt).
In the Chen era, a sonless hunter by the name Chen Hong who lived in Lei Zhou (State of Lei, where State is a geographic unit smaller than a province) kept a Nine Eared Hound at home. Prior to a hunt, he will try to forecast the number of kills by observing how many ears of the hound moves. Usually, one or two of its ears will move at the minimum, up to a maximum of four. One day, he observed all nine ears moving and was excited, thinking that it will be a bountiful hunt. During that hunt, he came upon a thorny area that his hound kept on circling. After exploration, he found a huge egg with a diameter of 1 Chinese foot (0.32m) and brought it home. A thunderstorm suddenly came and the egg broke open to reveal a man with writings on his palms. His left palm has the Chinese character Lei and his right palm has the Chinese character Zhou (the two characters corresponding to the State that Chen Hong lived in)
---
Nine Headed Bird (aka Nine Phoenix)
Physical Description:
A creature with a bird-like body and nine human-like heads. An alternative version has it that it looks likes a duck with red feathers
Lore:
A totem worshipped by residents of the Chu Kingdom during the Warring Kingdoms period in China
---
Zhu Lung (aka Zhu Ying)
Physical Description:
A red serpent (a thousand li in length or 320m) topped by a male human head
Lore:
A divine being to which daylight and nightfall are attributed to it opening and closing its eyes, respectively. Its cold breath is said to bring on winter while its warm breath ushered in summer. It neither eats nor drinks nor rests.
---
Red Rabbit
Physical Description:
A rabbit with red fur
Lore:
It will only appear if the current ruler is benevolent
---
Golden Toad
Physical Description:
A toad with three feet only
Lore:
In the legends, the divine being Liu Hai had vanquished a one-thousand-years-old Golden Toad who could spit out gold coins. Wherever Liu Hai went, the gold coins will be used to help the poor. In Chinese folklore, there is a saying about 'Liu Hai petting the Golden Toad, who spits out money in each step'
Alternatively, a Chinese myth says that a relative Liu Hai was a corrupt government official but was spared from being sent to Hell after death due to being a devout Buddhist. Instead, he/she was turned into a Golden Toad and dumped into the Sea of Dirt. When Liu Hai successfully gained his divinity, he fished the Golden Toad out of the Sea of Dirt with a string of gold coins (it was said that Golden Toads are avaricious and bite any money when they see it) and carries it on his shoulder. This is an alternative version of how the phrase 'Liu Hai petting (or tricking) the Golden Toad' arises.
---
Bi Jian Beast
Physical Description:
A horse-like beast with two heads.
Lore:
It is a beast that is said to always live in companion to the Chiung Chiung and the Ju Xu. Specifically, it will collect grasses that are sweet tasting for these two beasts in exchange for them bearing it on their backs when escaping from danger.
---
Dan Bird
Physical Description:
A bird with red plumes
Special Properties:
Consuming its meat will make one immortal
Lore:
The Emperor Yan (the Chinese character for Flame) brought back the seeds of the Five Staples (as in food) from the Dan Bird to the People but the attempts at farming were a total failure. Using the traditional method of fortune telling, the Emperor Yan concluded that the cause was due to an inbalance in Yin and Yang i.e. there is inadequate sunlight for the seeds to grow. With the help of the Heavenly King, he rode on the back of the Five-coloured Bird to the Island of Peng Lai across the Eastern Sea and brought back the Sun. He hung the sun on above the City of Jiang and thereafter the People lived in prosperity and the Five Staples grew in abundance
---
Hou (aka the Sky Facing Hou/the Stepping Dragon)
Physical Description:
A dragon-like creature
Lore:
A set of legend says that it is the son of a Dragon King and customarily dons the responsibility of protection and guarding. A Hou figure shouting towards Heaven is carved on top of the Pillar of Hua Biao (a wooden pillar that acts as a directional guide or the fact that the Feudal Lords are currently willing to take advice from retainers), representing the fact that it is capable of both communicating Heaven's Creed to the Populace and negotiating with Heaven on the Populace's behalf. Alternatively, it is said to be the mount of the Guan Yin Buddha and transformed from high level zombies.
---
The Double Sight Bird
Physical Description:
Shaped like a chicken, it has two pupils in each eye and its call is like that of a Phoenix.
Special Properties:
It is a very powerful bird that can fight with powerful beasts like tigers and wolves. It eliminates the threat of animal hordes congregating.
---
Pan Hu
Physical Description:
A dog that has five colours on its body: indigo, white, red, black and yellow.
Lore:
In the time of Emperor Ku, an old woman working in the Palace was suspected of having tinnitus (an affliction of the ear) and was treated of it when the doctor extracted a small worm from her ears. She kept this worm as a pet in a gourd that has been cut in half with a covering lid. Not long afterward, this worm has turned into a dog that has five different colours on its body. The Emperor Ku found out about this event and named the dog Pan Hu.
Emperor Ku was waging war against the Western Rong, who had an especially capable general. After numerous failures, the Emperor declared that he will marry his own daughter to the one who was able to present him with this general's head as well as giving him many monetary rewards. After a while, Pan Hu came forth with the general's head in its mouth.
Emperor Ku was at a loss as to what to do given that Pan Hu was a dog and his retainers all opposed the keeping of his promise in this regard. In the end, it was the Princess who came forth and persuaded the Emperor that Pan Hu was not just simply a dog and therefore his promise should not be easily broken. Thus, Pan Hu brought the princess with it to live in Mount South after the marriage.
Pan Hu and the Princess together had six sons and daughters respectively and the siblings married each other after their father's death. The Princess returned to the Palace and told the Emperor about his grandchildren. The Emperor sent an envoy to bring back his grandchildren but none of them wanted to leave the mountain, preferring its quiet to the noises in a city. The Emperor heeded the desires of his grandchildren and gave them land in areas with famous peaks and plenty of water sources and gave them the title of Man Yi. Their descendants, thereafter also known as Man Yi have since scattered and lived in regions such as Liang Han, Ba Shu, Wu Ling, Chang Sha and Lu Jiang.
In an alternative version, it was said that Pan Hu was a worm that fell out the Empress's ears and it was the Princess herself that kept and fed it. After it defeated the enemy general, it suggested that it would be able to turn into a man if he kept himself isolated within a large bell made of gold for seven days. Yet, on the sixth day, the Princess accidentally opened up the bell in her concern for Pan Hu and thus Pan Hu's transformation was incomplete- he had become a creature with a man's body but a dog's head. Despite this, Pan Hu and the Princess still successfully married.
---
Ji Guang (aka Ji Liang/Ze Horse)
Physical Description:
A type of horse born in marshes (hence it is known as Ze Horse, Ze is the Chinese term for marsh), it has a white body that is spotted and a red mane.
It is often mixed up with the creature Teng Huang which is said to be a fox-like creature but there are also those who said that it is the other way around.
Special Properties:
Riding it will make one capable of living to a thousand years old. It is reputed to only appear when the current figure in authority is benevolent.
Lore:
Because Ji Guang is a rarely seen divine beast, there is a Chinese idiom that literally means 'a feather of Ji Guang' which is used to describe a very rare manuscript or other actifact of value.
---
Shang Yang
Physical Description:
A bird with only one foot.
Lore:
Reputedly a diety of Rain. Heavy rain will fall when it is circling in the air. In addition, whenever fall is about to fall, it will be dancing on its one foot.
---
Xie Zhi
Physical Description:
A creature living near water that is shaped like a goat (or deer), with a single long horn protruding out of the middle of its head, a short tail like a snail's and goat feet.
Special Properties:
It is said to have a loyal nature. Moreover, whenever there is a debate or a fight, it will either bite (in the case of a debate) or poke with its horn (for fights) the one who is wrong/at fault.
Lore:
Because of its ability to tell between right and wrong, it has always been a beast associated with law.
---
Xuan Fish
Physical Description:
Unknown.
Lore:
In time of Emperior Yao, there was a great flood and Yao had assigned Gun (who was the father of Yu who was the one eventually stemmed this Great Flood) the task of dealing with the flood. After nine years of no success, he sank himself in a lake named Yu Yuan and turned into the species Xuan Fish.
The populace provide worship to it once each season and it has often been seen along with the Jiao Dragons, a creature that is semi-dragon or in pre-dragon form.
---
Kui
Physical Description:
A cow-like creature whose body is ash-white, hornless and only has one foot.
Lore:
Its call is like Thunder. According to legends, Emperor Huang killed it and made a drum out of its hide according to advice from the Xuan Maiden of the Nine Heavens, a Goddess associated with righteousness.
---
Teng Huang (aka Cheng Huang/Fei Huang/Gu Huang/Cui Huang)
Physical Description:
A fox-like creature whose back sprouts dragon-like wings and horns. Alternatively, it is said to be a horse-like creature. As mentioned before, there is a mix-up between the physical description of the Teng Huang and the Ji Guang that is mentioned before.
Lore:
It is reputedly born in Japan and is considered a beast of Good Omen in China. Riding it will give one the ability to live to two thousand years old.
There is a Chinese idiom that is used to describe one who has attained fame and success that literally means 'Riding on Teng Huang'
---
Tian Lu (Heavenly Deer/Heavenly Luck)
Physical Description:
A white deer with a single horn
Lore:
Another creature that is only seen at times of benevolent rule.
Translation Quirks:
In Mandarin, the character 'deer' and 'luck' just happens to have the same pronunciation (minus the inflection business). Note, however, the 'luck' character here is not the usual one associated with the Chinese New Year. In an alternative use, it refers to 'wages' although it is mostly associated with the wages of officials in ancient China who were paid in cloths at a time when cloths were used as a currency.
---
Tian Gou (Heavenly Dog)
Physical Description:
A fox-like creature whose head is white, said to be originating from a pre-histoical mammal.
Lore:
Originally seen as an animal that can counter evil, it somehow became the synonym to comets which are seen as bad omen in ancient China.
In particular, the Tian Gou eating the Sun or the Moon is a common known story passed down through folklore, which was how the ancient populace explained the phenomenon of sun or moon eclipses. During such times, the populace often rang gongs, played drums or even used firecrackers so as to 'scare away' the Tian Gou. Closely related to this story is the legend that when Chang E stole the medicine rewarded to her husband Hou Yi for shooting down nine Suns, Hou Yi's hunting hound chased her up to the sky. Hearing its bark, Chang E hid herself in the Moon. Meanwhile, all the hair on the hound's body stood up erect and its body kept on expanding. Then in one motion, it leapt up and swallowed the Moon whole.
---
Bai Ze
Physical Description:
A creature with a goat-like body and the visage of an elderly man.
Special Properties:
It can speak human languages and is very knowledgeable about the welfare of the populace.
Lore:
Along with other creatures such as the Qilin and the Phonenix, its appearance is a symbol of the ruler being highly virtuous.
---
Hei Li
Physical Description:
A black serpent that is considered divine in nature.
Special Properties:
It normally resides in deep cracks in the earth. It can control rain.
---
Qi Lin
Physical Description:
It has a head shaped like a Chinese dragon's, a body shaped like a deer/horse and a cow's tail. Its back sprouts hairs of five different colours while its belly has hair that is yellow. The males of the species (Qi) are horned with one horn in particular that sprouts meat. The females of the species (Lin) are hornless.
Special Properties:
They can sprout fire and their call is like that of thunder.
Lore:
They are only sighted when the time is prosperous or when there is a saint.
According to the legends, there is a particularly close relationship between Confucius (the great Chinese scholar and philosopher known as the Model Teacher for Ten Thousand Ages) and the Qilin. Apparently, before Confucius was born, a Qilin had spat out a book made of jade in the frontyard of his home that had the following text written on it: 'the son born of the essence of water, in the time of the decay of Zhou, a saint who knows the Way of Lordship without the position of a Lordship'. In addition, it was said that Confucius had heard about a Lin being caught as bounty in a hunt close to the time of his death and he grieved over this news, taking it as a sign of the decline of the school of thought that he had built. Because of this legend of the appearance of a Qilin prior to Confucius's birth, there is a popular belief in that the Qilin would gift people with a son that will make the family prosperous, creating the subsequent saying of 'Qilin sending sons'. Pictures depicting scenes of 'Qilin sending son(s)' are merchant items that people buy for good omens. In addition, talented children are known as the 'Qilin er' or 'Lin er' where the 'er' character means son in Chinese.
In addition, along with the Dragon, the Phoenix and the Turtle, Qilin is considered one of the Four Beasts of Good Omen or the Four Ling (it is reputedly a sub-dragon species born from a Dragon). As a result, its image often appears as embroidery on the official costumes of court officials in the Ming and Qing dynasties. In addition, ornaments made in the shape of a Qilin may be worn by children for protection or a pair of Qilin ornaments might serve as a sort of keep-sake/ID for the respective parties of an arranged marriage.
---
Lu Duan
Physical Description:
A creature like the Qilin (which has a head shaped like a Chinese dragon's, a body shaped like a deer/horse, a cow's tail), with a single horn growing straight out of the top of its head.
Special Properties:
It can travel eighteen thousand Chinese miles in a day and knows the languages of the Four Directions (i.e. knows a lot of languages)
---
Luan Bird
Physical Description:
A bird like a long-tailed pheasant except with multi-coloured feathers.
Lore:
Seeing them appear is a sign of peaceful times ahead.
---
Weng Yao Fish
Physical Description:
A carp-like fish with wings. Its body is covered by dark patterns. Its head is white while its mouth is red.
Special Properties:
It swims by day and flies by night. Its meat tastes sweet and sour and can cure insanity.
Lore:
Seeing them appear is a sign of agricultural bounty.
---
Jiao
Physical Description:
A hound-like creature but patterned over like a leopard, is horned like a bull and barks like a dog.
Lore:
Seeing them appear is a sign of agricultural bounty.
Not Registered Yet? No problem.
Do you want Strolenati super powers? Registering. That's how you get super powers! These are just a couple powers you receive with more to come as you participate.
Upvote and give XP to encourage useful comments.
Work on submissions in private or flag them for assistance.
Earn XP and gain levels that give you more site abilities (super powers).
You should register. All your friends are doing it!
?

Responses (8)-8

Very Nice! Something to consider on your whole Chinese thing: attaching westernized names would make them of more use and interest I think to the average reader. my 2 cents
commenting challange
---

Actually, Dossta mentioned the same thing for my Nine Offspring sub and I understand the rationale but unfortunately there is this ancient/modern divide in wording that for a lot of the names of the creatures in this scroll, I cannot really decipher their meanings and so I could only put in the Mandarin pinyin. I couldn't put down the English pronunciation either because I never learnt it properly even though I can write fluent English. I sort of speak fluent English but actually an accent shows up here and there b/c of this pronunciation aspect that I had just failed to master.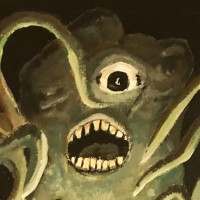 Wow, these are wonderfully odd and many deserve to be fleshed out in greater detail or used. Awesome!
---

Yes, Val, except only Aramax has reported back on usage and his personal expansions/mods or Muro who took a few entries to make a scroll effectively. :P
---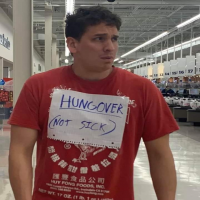 Yep, I used the golden toad, giant ox, thorn-elks, and thrice-worms in a long scroll sub. Now I'm getting ideas for the man-headed goat. :)
---


Update:
Final update 
" A vicious murder happens in a town that the party happens to pop in at. Under heavy suspicion as they are strangers, the party is forced to discover the perpetrator or have their reputations blackened, especially as more and more murders occur in the town, and mysteriously stop and restart when the party leaves to go kill off that evil necromancer who kidnapped the princess. The only problem is that a demon, possessing one of the party, is the perpetrator. And the demon makes no signs that its living in the PC's head. In fact, for all the party knows (except for the possessed person's), their companion is an evil murderer. Do they try and execute their friend as he's a vicious murderer, and no evidence points to demonic posession? Or do they flee town with him, trusting him, and have their reputations destroyed?"
" This ring keeps soul in the body even when the wearer is killed, making bringing life back to the wearer much easier. However, if it takes too long, the wearer will begin to rot and become undead. Removing the ring causes the spirit to pass on immediately."
" A nation state has a hardline tradition of transparency in government. So much so that any and all information held by their military and intelligence services is immediately declassified and published when the said information is no longer relevent to current and ongoing activities. Even if such information might be diplomatically toxic."