Appearance:
Dirius is a man around thirty, looking older than that and worn through hard life. He is wise in the sense of having seen many things and many places, but finds it lacking for his purposes. A lack of any true education can be also felt, as he is very slow in reading, and yet slower in writing. After a short phase of feeling overmighty he calmed down. (Telling a cruel warlord to make peace with his enemies can earn you a few mortal sword-wounds, and it did.) He keeps his status and powers a secret, as few would trust someone claiming to be a Death-priest, and still fewer a true one.
World requirements:
This is not for worlds with many gods of death, there should be only one, the "classical" godly power of Death. It has no priesthood, and in fact no true worshippers. There should be also considerable conflicts and wars in the present, or in most recent history.
About Death
Death is not a he or she, it is not even a person, as we mortals might see it. It is a principle, the Final Law. Some say it is here from the beginning, and it shapes the world as other gods do, if in different way. Some whisper it came into being from beliefs of masses, and assumed the place of this principle. Whatever it be, it has only one business with mortals, fair and terrible.
The Age of Torment came, and many have died. Wars, pests and famine brought forth its rotten fruits. How many confused souls does it need to make the Grim Reaper notice? How many pleas and how many cries can make a being without emotions feel something?
What it was we will never know. Was it annoyance with those mortals that don't know how to die? Was it pity, or simply the sense that something "is not right" in the world?
But Death is much different from other Powers, even if it meets many more mortals (in fact, all mortals, sooner or later), it knows even less of what the world needs to heal. But other gods have their mortal agents, so why not try a fitting one?
Dirius
Sometimes Life begins with Death. When he was born, his mother died, and from that moment Death seemed to be always present. Who has not died from pest was killed, and in the harsh times that followed many have met either fate. Growing up without roots in a torn land made him bitter like many others that shared the same dubious luck of being alive. At times he felt a cold piece of black cloth approaching a person, and he was wise enough to hide it, even as that person died moments later. But if he was alone, he often debated aloud the world and the injustice with the imaginary Death. And so he talked to himself, questioning it, threatening it, and making plans to cheat or capture. The one thing he really desired was to change things on a large scale, to the better. He was a bit crazy, as you might say, until that cold feeling came to him, and with it, Death itself.
"Is it the time for me to die?" whispered Dirius.
"Not yet." was the answer.
The Purpose
The task is as easy, as it seems impossible: to significantly reduce the number of deaths in these troubled times. Death does not care on how it will happen, wonderful peace or a cruel tyranny that rules the land, unimportant.
Powers
It was a deal: became a representative of this Power, with a touch of its divine might. Surely, Death would not prolong his life, but would also not allow to shorten it.
A bit of Immortality: until the day when he has to die, he cannot die nor be killed. Tasting this has left him deeply afraid of combat or other dangerous situations. Even deep wounds will heal quite fast, but the pain is too terrible to risk. What is more, he does not know when he has to die... and if he can evade it.
Close to the grave: no Undead will attack him, and he could persuade some into service, if he would try. Should he spend serious time with their study, he could learn to make them simply 'leave' onto eternity.
Touch of The Reaper: Dirius' natural ability to sense people close to Death has been enhanced. Now, even hours before their passing away can he recognize them. More important, these people sense something of his connection to the Guide to Underworld (another name for Death...) and consider him an authority! While his command can be refused, no one will ignore it. A particularly nice example was a village to be ambushed by raiders, slaughtered and burned to ground. Convincing all to flee (from a danger he did not know), they escaped and survived. Sadly, after the villagers were saved, his authority (very logically) failed, and he had to escape in turn, accused of working with those bandits.
Note to personality: Dirius is certainly not charismatic, he is more an average uninteresting man. Being also unimportant for the most of his life, he has now a chance to kick the world to make it turn another way (or so he hopes). The touch of divinity may have some effects too. Emotions have calmed down, and the common "material needs" have lost their charm.
Some may ask as for what is the real purpose of this phenomenon. The fun thing is, it is not completely clear even to him. Ever asked Death for better answers? Maybe it is to make Death understand those mortals...
Plot Hooks:
- Rumours speak of a demon in human guise crawling into towns, making people obsessed and letting them die later. It is said the creature is invincible.
- "Did you hear that some madman called himself a priest of Death? Hah, what a nonsense some people invent to be interesting... "
- If undead are available, why not use them to save the world? If an invading army is enough weakened by such encounters, it is easier to defeat! Now only get rid of the necromancers you have stolen all those undead.
Note to the Future: If this "experiment" is successful, Death may use this solution to world problems at some point in the history again, or even choose to create a priesthood of her own. Other gods may not take this too friendly...
Final Note: Definitively NPC. May be too overpowered in some ways, but may easily fall both into the "villain" and/or employer category for PCs.
Another question is what will other priesthoods do, if/when they find out? Mortals with connection to a deity are often fast to identify others. Could this be a breach of the balance, that must be stopped at all cost? Or is he to be helped, because he is on a mission to do Good (or Evil from the right point of view).
Note that there is no clear agenda yet for this priest, nor for a possible future priesthood, besides that one goal. A very smart being may try to influence him carefully, and it may be in fact another kind of plot hook for a priest of some existing religion.
Not Registered Yet? No problem.
Do you want Strolenati super powers? Registering. That's how you get super powers! These are just a couple powers you receive with more to come as you participate.
Upvote and give XP to encourage useful comments.
Work on submissions in private or flag them for assistance.
Earn XP and gain levels that give you more site abilities (super powers).
You should register. All your friends are doing it!
?

Responses (6)-7

That is one of the questions not truly answered, because Death itself did not explain it completely. ;)
But what about a few theories?
- Maybe, the deity has simply enough of this stuff. Tormented souls may be harder to talk some sense into (the "Guide to Beyond" option). The true mission may be to take care that people die of natural causes more often, or perhaps be less afraid of what awaits them. Maybe a philosophy has to be created?
- Maybe, there are (relatively) too many people dieing. I am not talking about weariness. If Death is the other side of Life, it may "fear" (in its cold, emotionless way), that people will really die out. Or it could "miss" talking to the more sophisticated people (again the Guide to the Underworld theme...), which seem to die more often and prematurely in unstable times.
- Maybe, Death was created from the thoughts and beliefs of people. Even if it was not, beliefs of mortals are a powerful thing, in thousands. And this uncaring creature is most often asked to care. It did start...

- Maybe Death and life are a balance, not foes of each other. Once cannot exist without the other, for if there were no death, how could one define what life is? and if there is no life, how can death exist in the first place. So even though people see 'death' as evil, and 'life' as good, they are actually no more the sides of the scales of balance. Death realises that with so much war around, the balance is in jeapardy of bieng corrupted, so it seeks to even it, lest its existance becomes void.

There is the thought that the two dieties (Life and Death) are the same diety, just putting on different clothes for the Job. That could explain why Death never needed priests, they had them as Life. Of course, the high priests might know this little revelation, but they are not going to pass it to the masses... as that would scare people.

Exactly how it is in my world...
What would the reason be there? Maybe the healers etc, have too much on their hands, and another approach was chosen? May be, may not. Maybe the deity is getting a little bit too much two-faced...

BUMP!
The priest may be simply the common way how Death handles things between the Living: one speaker is enough. But the experiment offers more options.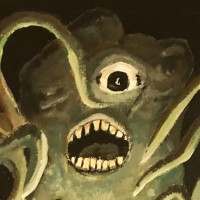 I like this a lot! He could even be used as the PC in a single player campaign. Very interesting!
" a child is born and he is discovered to be a god and they need him to complete a ritual to end all evil, if the one true evil gets hold of him then he will use his life source to end the world, he is ocumpained by three warriors to help him on his way,"
" One thing you must realise is that there is no such thing as pure iron/steel these days. Iron/steel isn't nearly as strong now as it was in medieval times. However, with that said, iron in early medieval times was so soft you could hack right through a helm with a sword and leave a nice lil mark on the skull (depending on the grade of iron used on the sword and the helm, ofcaurse). After many hundreds of years of fine tuning, however, the only use the sword had was to puncture the plate. That was very difficult, however, since the grade of steel was so hard... only blunt instruments and weighted axes had any use against plate armor in later medieval times. Makes me wonder why rapiers were so popular then and why less people wore plate (Other than it's obsene costs... a nice suit of armor would cost as much as a nice lexus does now... and a kings suit would be as much as a rols royce)."
" The Orcish Mustang - a semi-wild horse tamed and domesticated by orcs to serve as their mounts. Large, strong bodied, and fearless as they live among orcs. On the other hand, bad tempered, with teeth problems, sometimes have hoof problems, and agressive. In lean times, or when an animal dies, the orcs suddenly have a dearth of meat, and hide to work with."