Despatching A Were-Swan
How hard is it to despatch a troublesome swan? A lot harder then you might think.
Background:Sarah Lariton was once a countess and a junior member of the royal family of Vandersil, who had a reputation for unfriendliness to her tenants, sticking to the letter of the laws. She had always been a little sullen, even to those who were fellow nobles. When her father died, thrown from his horse in a hunting accident, she took over his estate and ruled it ruthlessly, throwing out anyone who was late in his or her rent payments, forcibly enclosing common land for her own use, and generally making herself unpopular. She had few friends; rarely did she invite her fellow nobles to parties or reply when they invited her.
One of the few who she got along well with was Dracia Eldren, a noblewoman from Vallermoore who shared her views. When the army of Queen Yocasta invaded Vandersil, Sarah shamelessly collaborated from the very start. She knew how hated she was, and would often go for long walks on her own on her private estate with a loaded crossbow, so that she could protect herself from any would-be assassins that managed to climb over her high wall.
It was on one of these walks that she saw a fox that was about to eat the eggs of a swan that had built it's nest by the side of a lake, and shot it dead. The swan came swimming up, waddled on shore, and bowed to her, a strange thing for a swan to do.
This one was large even for a swan, and not only did it bow to her, it licked her hand as a sign of thanks, before going back to it's eggs.
The next morning she woke and looked in the mirror, and there was a white swan, large and elegant, looking at her. She realised it was her and as soon as her horror rose in her, she turned back into a human. After she wondered if she could turn back into a swan, she at once morphed back into swan form. After two or three changes back and forth she realized that she could fully control what shape she was in, and decided to tell nobody of her new were-status.
At first she was sure she would never need to use her swan form, but her old life changed forever when Amber Lariton toppled Queen Yocasta. Some people thought (wrongly) that she had a part to play in the setting up of Dracia Eldren's Princess Training School, and added to that she had never been popular. When the guardsmen came and broke down her door to drag her away to prison, she changed to swan form before they could lay eyes upon her and flew away to the lake.
She thought at first that it would be impossible to survive long in swan form. However, she found that the sort of food that they ate, as well the odd crusts of bread that people fed her, tasted as good to her in swan form as her old meals had tasted to her in human form. Her snow-white feathers kept her as warm as any coat. As time went by, she found she didn't mind being a swan. As a human, she would be a fugitive running for her life, or else eating a foul prison diet in a cell somewhere. As a swan, she had plenty of food, and was respected by those people who fed her.
She retained a burning hatred against the new owners of her house and land however, and a deadly desire for revenge.
A few weeks after the new family moved in, their five-year-old son went missing and they searched the house high and low for him without success. They found him floating face down in the lake and assumed that he must have either fallen or jumped into it and drowned. A month after that the father heard his seven-year-old daughter screaming and rushed to the scene to see her being dragged into the pond by a large swan. He threw a rock at it from the bank and it let go, but by the time he had rescued his daughter, ran to the house and come back with a crossbow, the swan had swam to the other side of the lake and hidden in the reeds.
The Plot-The PCs are called in to exterminate the swan in exchange for either a dingus they are looking for, or for a hefty sum in gold. At this stage, they should have no idea that they are facing a were-swan.The swan will not be easy to dispatch…as it knows every inch of the lake, and furthermore can swim under the PC's boat and change to human form in an attempt to push it over. If it succeeds, the PCs will face the dangers of the lake:anyone in plate armour will be pulled down and must pull off the armour in time or drown: the water will be cold: there is sticky mud at the bottom:their food ect will be damaged or destroyed by getting soaked:plus the were-swan will turn back to swan form unseen by them and then attack them.
If it fails to flip over their boat, it will quickly turn back to swan form, swim to safety and take human form when hidden by the reeds, and appear as a young woman in ornate clothes next to a swan's nest with five eggs in it.
Observant PCs will notice that her shoes are a little wet and muddy. Also if the nest and/or eggs are attacked, she will turn back into swan form and attack ferociously. As a were-swan, she has far more hit points then the average swan would. If killed, her last act will be to turn back into her human form.
Complication if desired: The killing of swans is highly illegal and someone has tipped off the local law enforcement about it. If they get there when she is still a swan, the PCs must either negotiate with the guardsmen, (giving her time to escape) or fight them as well as her, getting them in very hot water with the law.
If they show up when she is dead, the PCs will be suspected initially of having murdered an innocent girl, as the guardsmen will not know who she is at least at first. If the PCs fight their way out, they will be outlaws and a large posse will be sent to hunt them down. If they decide to try and talk their way out, they might end up on trial for their lives. Should they be able to prove who she is, an aquittal is near certain as she was an outlaw for resisting arrest.
(Notes-she was orginally going to be a character, but I thought she would do better as part of a plot.)
?
Cheka Man's Awards and Badges
Not Registered Yet? No problem.
Do you want Strolenati super powers? Registering. That's how you get super powers! These are just a couple powers you receive with more to come as you participate.
Upvote and give XP to encourage useful comments.
Work on submissions in private or flag them for assistance.
Earn XP and gain levels that give you more site abilities (super powers).
You should register. All your friends are doing it!
?

Responses (6)

An interesting adventure for lower-level PCs. Anything that turns the Players into outlaws is fun in my book. Could make for a light change of pace, although few players enjoy having their characters look foolish. The term 'Swanmay' might be a better descriptor than 'were-swan'.

A light-hearted short plot, indeed. It could be made more complicated with the right players. The better informed ones could quickly realize who she really is, and could go for a reward; others will at least realize that she has this little swan problem - the moral PCs might want to parlay before killing a human or be fooled into a search for cure for this poor cursed woman, or something of that sort. Dastardly PCs could capture her and sell as a pet/slave to some wealthy animal collector. The plot has its options.
(Aside, do add a freetext to your game world, it fits right in there.)

It's actually good, a malicious vengeful swanmay...
One can include quite a few twists in this plot.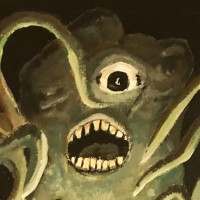 Neat little sub - good lower-level adventure.
I'd not rename it to swanmay - while a nice name, it is to me at least a system-specific title. Were-swan carries the idea well though.

I like it. A quirky little plot suitable greenhorn PCs expecting expecting the usual hack-and-slash routine. Nicely done,

Quite a cute little plot, one does not typically think of were-swans or murderous swans. I think the complications are particularly good, but would make more sense if the lake next to the house was a sort of public grounds.
" The journey had been a long one and now they had entered the mountains. After an entire day spent on paths cut into the mountainside and through moss covered coniferous woods, they encounter a desperate young mountain tribal. He is searching for his beloved wife and his elder brother, both of whom he got separated from after an unsuccessful attempt to kill a cave bear. The last thing he saw was the cave bear in full pursuit of his wife. He could not help her as he had been knocked to the ground by the raging beast, and was struggling to regain full consciousness. The tribal will be clearly nervous and urges them to look for his wife during their travels. He will stay in his village a couple of miles to the north and pleads for assistance should they recover his wife, whether she be dead or alive. On the next day of travel, they will journey upon a dim track in the forest and while they are preparing to ascend another path cut into the mountainside, they hear moans of lust from somewhere nearby. Upon closer inspection they will spy a young tribal woman in the heat of the act with an elder tribal male. They are consummating their forbidden love on the cold mountain moss, and beside them lay the skinned and slaughtered carcass of a huge bear."
" Chekov's Spell -- This spell has a two-fold effect. The first is to make the target item almost-unnoticeable to anyone not specifically looking for it. The second is that someone who has seen the item will remember it when they encounter a situation that would be perfectly solved by use of said item."
" A low lying area will flood after rains causing many people to be stranded and many roads are covered with water and unuseable."