Dracia Eldren
Dracia Eldren was a sharp featured woman. Her long greying hair was pulled back into a severe coif. Narrowed black eyes studied the potential Princess stand-ins. Darcia was well schooled in the ways of ettiquette. She was a seasoned Mistress. Her name was well known about the different Kingdoms and Queendoms.
She was the woman you contacted when you wanted your daughter to become the well cultured and well taught pillar of nobility. She was the woman who schooled young princesses on the fine art of being noble. Dracia was as strict as they come. Years of practice allowed her to use a switch upon her subject without leaving any marks. Only a sharp stinging pain as a reminder of their failures. She lives for her work.
If you wanted to infiltrate a kingdom with a doppleganger...you needed the help of a professional. One who knew all the ends and outs of Princess behavior.
Her dark grey coat hardly never touched the ground as she walked. Her back arched and her head held up proudly. Darcia fingered the switch at her side as she studied these potentials. These potentials were of poor condition. Some of them were farmer's daughters. Pathetic. She had her work cut out for her. At all times there would need to be at least three princess replacements in training. They would have to learn together. Eat together and train together. Every movement would have to be perfect. And she only tolerated perfection.
Special Equipment:



Appearance:

Lady Dracia Eldren is in her early fifties with grey hair and a long coat of the same colour.Underneath she wears a shirt of dark blue silk and a dress of blue cotton.She carries a switch in a scabbard at her side which she is an expert in using.
She is a very strict woman who tolerates no nonsense.

Background:

Lady Dracia Eldren was brought up in a very noble and cultured household and was taught from a young age that discipline was all important in a Lady. She then became a Teacher of Manners and was paid very well by the nobles of various Kingdoms and Queendoms to teach their daughters how to behave.
Disobedince was punished with the switch,and long practise enabled her to cause stinging pain with it without leaving any welts or other marks. More serious disobedience and swearing was punished by binding and gagging, but she was very careful to do nothing that would cause serious physical harm.
When Princess Chrysta of the city-state of Vallermoore committed suicide and her mother, Queen Yocasta, refused to accept it and threatened a purge of her administration, a replacement princess had to be found. A secret Princess Training School was founded and the royal guards began abducting the daughters of the middle class who looked like the dead princess.
Dracia Eldren was hired to force these girls to behave, in word and deed, like Princess Chrysta behaved when alive, beating their individualty out of them, stripping them of their names, threatening and brainwashing them,punishing them for minor infractions, and then having them sent one by one to their *mother's* side, so that Queen Yocasta would think that she had her daughter and that everything was fine.
Once in the Royal Court, any attempt to escape or behave differently to Princess Chyrsta, resulted in the girl's murder, and the body was shown by Dracia to the next luckless girl who had to take on the role.

Roleplaying Notes:

Whilst Lady Dracia has never publicly been seen to use magic, it is likely that she knows at least a couple of self-defence spells, and she can use her switch to disarm a PC if the PC is not careful.
The Princess Chrysta desciribed here is NOT the same Princess Chrysta that is in the carecter list, it is another one. Also, thank you ScorpionJinx for helping me with this carecter.
Hooks...The daughter of a diplomat has vanished and he offers the PCs a big reward to find her...
?
Cheka Man's Awards and Badges
Not Registered Yet? No problem.
Do you want Strolenati super powers? Registering. That's how you get super powers! These are just a couple powers you receive with more to come as you participate.
Upvote and give XP to encourage useful comments.
Work on submissions in private or flag them for assistance.
Earn XP and gain levels that give you more site abilities (super powers).
You should register. All your friends are doing it!
?

Responses (6)

I think it is a great idea, I am not sure if I would use the story about the queen being psycho and needing a replacement daughter, but it would be interesting if there was almost a whole academy devoted to raising doppelgangers to infiltrate other kingdoms. Maybe starting by replacing the help, spying, replacing a serf, spying, etc until you can reliably replace an heir or an advisor.
Perhaps the other kingdoms are aware of this measure and they have all sorts of efforts to counter it....
I'll post more later, all sorts of good ideas.

i think more interesting than Darcia is what organisation hired her, and what is thier motive other than keeping the queen content???
Are ther eother instances of this??? How far will this organisation go to meet their objectives.

I think this is an interesing and feasible concept. Most popular political leaders have stand-ins and body doubles, including the president of the US. During WWII Stalin and Churchhill had stand-ins and Hitler was rumored to have many more. Most of the ranking SS officers also had their own stand-ins. For perspective and a decent piece of literature, read iSpandau Phoenix, Greg Iles/i
---


Yes, I like it. I must confess I do agree with Saemond about the Queen-Princess thing, but Dracia herself is an excellent way to wipe that smirk of the PCs face. If I use her in my sessions they will HATE her and be unable to do much about it... At first at least. PCs always come out on top, ya know. They are da men! Da Heroes!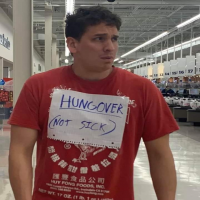 wonferful concept Cheka. Gets the mind racing! Also, what Saemond, Scras, and AG said :D
'And she only tolerated perfection'...I have an aunt like this!
" A nation state has a hardline tradition of transparency in government. So much so that any and all information held by their military and intelligence services is immediately declassified and published when the said information is no longer relevent to current and ongoing activities. Even if such information might be diplomatically toxic."
" A girl living in an isolated hamlet is cursed: So beautiful and sweet-natured that no man can resist loving her, but she has never met the man she could love in return."
" The journey had been a long one and now they had entered the mountains. After an entire day spent on paths cut into the mountainside and through moss covered coniferous woods, they encounter a desperate young mountain tribal. He is searching for his beloved wife and his elder brother, both of whom he got separated from after an unsuccessful attempt to kill a cave bear. The last thing he saw was the cave bear in full pursuit of his wife. He could not help her as he had been knocked to the ground by the raging beast, and was struggling to regain full consciousness. The tribal will be clearly nervous and urges them to look for his wife during their travels. He will stay in his village a couple of miles to the north and pleads for assistance should they recover his wife, whether she be dead or alive. On the next day of travel, they will journey upon a dim track in the forest and while they are preparing to ascend another path cut into the mountainside, they hear moans of lust from somewhere nearby. Upon closer inspection they will spy a young tribal woman in the heat of the act with an elder tribal male. They are consummating their forbidden love on the cold mountain moss, and beside them lay the skinned and slaughtered carcass of a huge bear."