Deathgold Island
Many who have landed upon this island's golden sands have never escaped alive, hence it's name.Only fools, it is said, will attempt to take the island's gold.
To the casual observer, this mile long island would seem to be a piece of heaven.The sands are soft and golden, the jungle has a beauty all it's own, and the mountian top that rises appears to be made of solid gold.When the sunlights shines upon it, the gleam can be seen from miles away, and the moonlight is enough to make it glow softly, like a candle seen from far away. However, all is not what it seems.
The sands that appear firm, are in fact quicksand that can suck an unwary man down to his chest, and as if that was not nasty enough, there are creatures upon this island that have long since vanished from most of Acqua, either exterminated by humans or outpreformed by crocodiles and other creatures. They are Sandkoi, known to most humans as Sand Sharks, huge amphibians with sticky tonuges, sharp teeth and a surprisingly tough greenish-brown skin, and they can be up to eight feet long and three feet wide.Their feet are huge and flat, supporting their weight over quicksands where any other large creature would be bogged down.
They can and do eat almost anything-insects, fish from the island's streams, plants of various kinds, rats and mice, but their favourite food is human flesh.The struggles of a trapped human will bring them out, two at a time, and they attack at the same time from different directions.They are fast movers and their mouths are full of germs which, whilst harmless to them and their teeth, mean that even a little bite will infect the wound. Within an hour, the toxins will cause first a great thirst, then dizzyness, vomiting, hallicinations and death.
After biting a human the lizards have learnt to withdraw and wait until the human is dying before ripping the body apart and eating it, leaving only splintered bones and broken skulls behind.
Should someone avoid the lizards, they have mosquitos, Trapper Ants, fist-sized spiders and other such pests to worry about, and if they do reach the gold, they will find that it is iron pyrite, fool's gold, and worthless.
Not Registered Yet? No problem.
Do you want Strolenati super powers? Registering. That's how you get super powers! These are just a couple powers you receive with more to come as you participate.
Upvote and give XP to encourage useful comments.
Work on submissions in private or flag them for assistance.
Earn XP and gain levels that give you more site abilities (super powers).
You should register. All your friends are doing it!
?

Responses (5)-5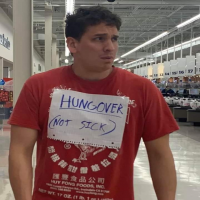 Not an island I'd care to visit, unless of course that mountain shined just right as I glanced upon it. :D
I like the Komodo-esque bacteria filled jaws of the Sandkoi!

Not bad man! I would like to know why the mountain shines like gold though? If it that big of a heap of pyrite, that is a prime grade iron ore.

I agree with Scras – that much iron pyrite is definitely worth going after
However, there is still the problem of the local beasties, which will have to be neutralised before serious mining operations can begin – possible scenario there
Alternately, could do a 'Jurassic Park' type scenario – you know the sort thing: PCs get ship-wreaked on the island and must survive long enough to find a way off and/or get rescued
Not brilliant but does have potential – 3½ / 5

Again another good, yet horrific, island.
The land sharks ae a nice touch, far different from the land sharks of other games. This seems like bad nightmare infested island that I would hate ot be ship wrecked on, however.
Living on an island for a majority of my life and working on an island a mile long island is not very big. In junior high I could run a mile in 4 minutes... this seems like a very small island. I live on a mile that is seven miles long it it is much larger and seemingly when your trying to achieve.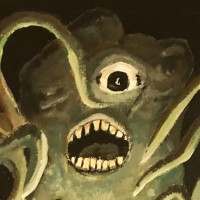 This really is more about the creatures than the island. We know it has a lot of quicksand, and that there a mountain that appears to be gold, but that's about it.
Needs more to deliver on its promise,but a good idea.
" Castoria was once a thriving and prosperous nation, a rich trade center for the surrounding lands. This all changed when, on one fateful night nearly a century ago, the Mist of Eternity rolled in and surrounded the land, obscuring more of the outside world as days and nights passed. By the time the Mist blocked out the sun, a new light shone during what was assumed to be daytime: The Starpoint Spire, a mysterious place atop Castoria's highest peak in the northern-central region. Some say that there is some sort of building atop the mountain shining the dim 'sunlight' onto the land, but it is only ever too bright or too dark to fully make out any structure, not to mention the mountain's immense height. Not a month after the Spire's light lit up, the stars fell. Flaming rocks and debris from far-flung edges of space plummeted downward onto the eastern region of Castoria. Once the shower subsided, a strange energy from within the fallen stars transformed the eastern lands in what are now known as The Voidwastes, a barren gray land littered with craters and strange alien creatures (these can vary, but I had Pathfinder's Akatas in mind). To the south, strange mechanism of eldritch origin are again at work after aeons of rest in the Ruins of Kchuthngnl, an ancient city of non-human creation that is estimated by scholars to be no less that five millennia old. To the west, the once peaceful and serene forest, now known as The Plagued Woods, has been experiencing corruptions of the wildlife and humanoids living there. Some humans have reported creatures that appear not unlike a halfling, except that they can open their mouths to massive proportions to swallow creatures the size of an ogre. When adventurers and citizens alike try to make an escape from Castoria, they are never seen again, and it is utterly unknown whether they found hopeful sanctuary or agonizing death withing the Mist's depths. What is unknown to all residents of Castoria is that all of these events occurred because of the actions of a secret but powerful cult loyal to the Elder Gods who call the space between the planes their abhorrent home. The cult still lives on, larger than ever, and their plan is for the alien horrors to incubate and thrive within the dome of mist that now envelops Castoria, so that when the Elder Gods return as the cult's prophecy foretells, they will have an army of blasphemous creation at their disposal that they will use to make war with and enslave the denizens of the Material Plane."
" Actually a real-world fungus, just heard about it. A fungus that tastes well and all, no ill effects. UNLESS you consume some beverage, even 3 (three) days after eating it. Then you become really sick, pains, vomiting, all the fancy stuff. Was really used to cure alcoholism. May be a joke or to make sure the heroes spend their time focused on the mission."
" Want to avoid fighter types focusing on swords? Make Longswords and Bastardswords the weapon of the Noble class, with a death penalty for other to carry. These weapons will be ornate and finally crafted. Adventurers will be stuck with cheaply made broad and shortswords, while professional fighters might use two handed swords."