City Image - Pier Point
Whilst it is part of Vandersil, because it brings in a lot of money in trade, Queen Yocasta is kind to her subjects and people can normally grumble without being executed for it.
The city of Pier Point thrives even more then most cities on trade. The entire eastern side is devoted to the docks and to housing the poorer dockworkers, and at all hours of the day and night one or more ships are normally being unloaded. The houses are almost all of wood as it's cheaper then stone.The richer people tend to have houses of rare mahogany, walnut and pico-tree, whilst the poorer make do with the local elms. The chimneys are nowdays built of stone after the Great Fire of Pier Point that burnt down almost the entire city over four centuries ago. The markets are also located here. Most of what the city needs is brought in by ship and traded for.Without trade, Pier Point would begin to starve within weeks.
After the Great Fire pipes were laid that channeled fresh water from the nearby River Nine down channels set in the streets, and by law everyone is supposed to have a bucket in their house to use to help put out fires, and most people keep to this law, as otherwise it might one day be their house which burns down. The water also serves as their water supply so everybody has a personal intreast in keeping it clean.The gurgleing sound of the water runs through the whole city. Torches are frowned upon and instead people use globes of softly glowing mori rock to light their houses and districts, both on the tips of hand held staves for personal use and in large fixed wooden lamp poles.
There are many colours of this rock and each has a different meaning. Red is used to mark the 'red light' district of the city where prostitution is allowed. Amber is only used in a few lighthouses out at sea and serves as a danger signal.Yellow is used in most residental districts.Blue lights up the markets and the docks, whilst purple indicates the richest areas of the city.
The whole city is built on a grid system. The further west one goes, the quieter and more peaceful it is as the markets and docks are in the west, and the more expensive it is to buy a house there.
The main building of the city is the Admiralty, a fine stone building with the symbol of an anchor chiseled above it's oaken gates. Here, the Mayor has the title of Admiral, and each ward of the city has it's elected captain who is supposed to keep down crime, keep trade going, the water supply clean, and to put out any fire that endangers life and/or property.Outside is a gallows to punish any convicted murderers, pirates, or arsonists. Officaly order is kept by the blue-coated Admiral's Guards, unoffically by the secret society of the Anchors. But in fact most people are perfectly friendly with each other and serious crime is rare.
Whilst it is part of Vandersil, because it brings in a lot of money in trade, Queen Yocasta is kind to her subjects and people can normally grumble without being executed for it.
Not Registered Yet? No problem.
Do you want Strolenati super powers? Registering. That's how you get super powers! These are just a couple powers you receive with more to come as you participate.
Upvote and give XP to encourage useful comments.
Work on submissions in private or flag them for assistance.
Earn XP and gain levels that give you more site abilities (super powers).
You should register. All your friends are doing it!
?

Responses (5)-5

Good for the story

*cries* None of you has voted on this. Is it worthless?

An overview of a basic city area, written clearly. The city has a few interesting quirks, particularly the inhabitants' efforts to prevent another destructive fire, but needs more detail to make it come alive.
I like the glowing stone that is used as illumination and the nautical ranks that denote authority in the city.
I am curious about the Anchors secret society and how they operate.

It is an okay submission, though it could really handle some freshening up - for instance by noting the existence of certain swans. :)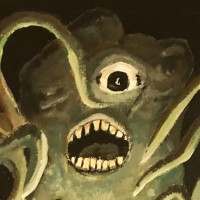 Its good, but does not really provide a city image in the manner that the whole City Image thread seems to request. A clear visual description should have started this off, and then led to other details.
" is a lovely golden necklace that gradually transforms its wearer's skin into gold. Given enough time, this will prove fatal, but the wearer cannot remove the deadly jewelry without assistance. Some might be cruel and greedy enough to leave it on its victim..."
" As they travel they notice a horrible rotten smell. As they travel it gets stronger and stronger forcing them to cover their noses and mouth less they choke on the horrible smell. Stream full of dead fish. Spawning trout die in mass quantities after they spawn littering areas with dead fish dying and deteriorating in the sun."
" In the Middle Ages, and even up to the early twentieth century, most of Europe's executioners were related: the Sansons and Deiblers in France, the Pierrepoints in England, etc. The reason for this was that, it generally not being socially acceptable to, well, kill people, executioners and their children could, generally, only marry other executioners or <i>their</i> children. The parallels with massively inbred, Hapsburg-style dynasties are obvious- imagine a rather clever but politically inept satirist noting this, and being sentenced by the latter to a meeting with the former; even worse, imagine a dynasty of deranged and deformed executioners- think Texas Chaisaw Massacre with government funding."