Boldrei the Barber-Chiurgeon
Many hearts have been lost to the hypnotic beauty of the Elves' immortal Queen; others have bowed to the grandeur of the Lord of the Forest. You don't think that happens by itself, do you? They send for Boldrei!
When approaching the salon of the Barber of the Fae, one can't help noticing a nonstop stream of inane chatter. "… so then His Fell Majesty decreed that Koschei had to wear robes woven of poison ivy! The itchy fellow was quite a sight, I assure you! I'm not too bold, speaking of the Elven King, am I? People always tell me that I talk too much…" The second thing to draw one's attention is the shop's profusion of plants; every surface seems to have its own unique flora. Springy turf grows from the stone-flagged floor, ivy and holly compete for space along the walls, and the faded blue barber's post out front has creeping honeysuckle on it instead of the usual bloody bandages. It is as if the strange little barber crafted a faerie grotto hidden in the midst of the city.
Master Barber of the Elvish Court
Boldrei ("but not TOO Boldrei!" he says in a squeaky voice) is a comical creature. A faerie being of indeterminate background, he stands a mere 3' 7" tall and is as thin as a whippet. With massive pointy ears jutting out from his head, Boldrei ("Fortune favors the Boldrei!") appears almost as a caricature of the elegant Elvish lords. His finely-made attire matches the intricately-patterned fabrics favored by the Seelie Court, but seems to have been crafted for someone much taller than he. He has long hair, elaborately coiffed in a different style each time he is visited, even if the visits are only separated by a few minutes. His hair's color changes with his moods, as well; he seems able to will it to change in seconds. Sometimes Boldrei ("Boldrei and the Beautiful! That's what they say!" he declares) will want a cheerful bright green, on more somber occasions, a sedate combination of orange and bright blue is preferred. Mere mortals have no hope of predicting what eye-watering combinations he will next try. Although Boldrei is slightly more restrained when grooming his clients, they may still find their hair and skin magically tinted a variety of attractive, but odd, colors.
To call Boldrei ("Boldrei goes where no man has gone before! Where IS that?") energetic is to master understatement. He practically bounces off the walls, recklessly leaping among the many steps and stools which clutter his small shop so that he can reach his taller clients. When someone comes in, he immediately asks what they need, what they want, who their favorite minstrel is, their occupation, name, shoe size, favorite food, etc., etc. The energetic fae seldom waits for answers, seeming to know the answers as soon as he hears the first syllable. Those not fast on their feet will find themselves in one of his comfortable chairs, receiving an inimitable haircut, before they can say "good morning!"
Elvish Medicine, the Boldrei Way
While the little Fae may be an impressive, if unconventional, hairdresser, he really shines as a barber-chiurgeon. Those entering his shop with injuries or poor health will find themselves the subject of a breakneck diagnostic review: "Does it hurt when I do this? ("Owwww!") "How 'bout like that?" ("Owww!") "That's it then, you have a dislocated shoulder. This needs Elvish medicine!" He will then swiftly treat the injury. ("But I… Owwwwww!") He enjoys cleaning and suturing any injuries: "A little brandy to clean the wound… A little brandy to clean Boldrei!"
Those requiring treatment for disease will also be treated "efficiently". Because he knows that many patients prefer the familiar cures that they have received elsewhere, he keeps many revolting quack nostrums to use in addition to the herbal cures he normally depends on. Like many others, he has discovered that the more disgusting the cure, the more effective the patient thinks it is. Those wanting an excess of sanguine humour removed (AKA bleeding…) will discover he has a large tank of voracious leeches that can bleed a man dry in minutes. Fortunately, Boldrei ("I'm making a Boldrei fashion statement!") seldom allows his clients to be bled into unconsciousness. Just in case, he has several bottles of a foul-smelling, greenish elixir that rapidly revivify anyone that has bled too much.
Boldrei, The Heartbroken Exile
With his constant chatter, his bouncing energy, and zany clothing and hairstyles, it's hard to see how this creature could have once been part of the subtle politics of the Faeries' Seelie Court. To his misfortune, that was the same concern that the Elvish lords and ladies had. He was sent into exile among the uncultured hordes of humanity in order for loneliness to calm him down and make him restrain his mad energy, a plan which has succeeded admirably. (He was even worse when he was among the Elves!) Despite his exile, he receives periodic summons from the nobles of Faerie, craving his inspired hairdressing skill and obscure herbal cures.
Some suspect that Boldrei ("Boldrei as a Lion!") is actually a spy for the Seelie Court, sent to learn about the human lands. As evidence for this, they point to the fact that he somehow manages to have all the juiciest gossip, despite the fact that he never actually stops talking for anyone to talk to him.
Those looking around the little fae's shop will find many odd details hidden under the prolific plants. For one thing, there is no iron in the entire shop, with bronze fixtures replacing the door's hinges, latch, and nails, the shutter pin, and other metal parts. Even his razor is made of bronze, and his bowl and pitcher are of brightly glazed ceramic. Alarmingly, his washstand is a massive wooden altar from some dark cult: It is encrusted with ancient sacrificial blood and heavily damaged. The bouncing barber will explain that their high priest refused to pay for a haircut, so he swiped it as collateral until the debt is paid.
?
Hall of Honour (3
voters
/ 3
votes
)
Not Registered Yet? No problem.
Do you want Strolenati super powers? Registering. That's how you get super powers! These are just a couple powers you receive with more to come as you participate.
Upvote and give XP to encourage useful comments.
Work on submissions in private or flag them for assistance.
Earn XP and gain levels that give you more site abilities (super powers).
You should register. All your friends are doing it!
?

Responses (6)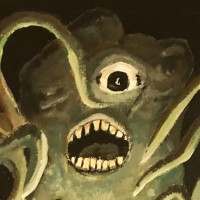 I have to say this is the best NPC I've seen on this site.
The picture painted of his shop is wonderful.
5/5!

What would the Unseelie Court think of him? 5/5

Totally sweet I must say. Great minor NPC!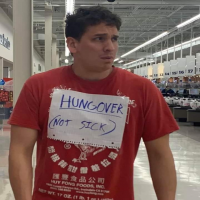 The description is simply top notch! An immediate and lasting impression was created as I read this colorful NPC!
really, excellent! Its not the 'coolest' NPC I've ever seen per se, but I only say that to make the following point: The character comes ALIVE(!) as I read the entry. Masterfully written Wulfhere!

My favorite parts were the various pun thrown into the work in parenthesis, I can get a feel for this flamboyant fellow and even better, some of then had me laughing.
" A small, primitive village has yet to discover fire, which is a good thing because there are highly flammable (but not otherwise dangerous) gasses in the air. The heroes, blissful in their ignorance, don't know that and think it a wonderful idea to show the locals open flame."
" How Jayel became the proprietor of the Wanton Wench is more or less a hand-waved affair by the local officials. The facts known by 'upstanding' folk are that a fresh-faced young girl by the name of Jayel came into Gatewatch, disappeared, and reappeared the aged and stern woman she is today. The facts known by the night watch are a marked decrease in drug trafficking and battered women appearing on the streets. The fact known by Jayel is that she killed a man with her bare hands, and has never looked back."
" Five main ingredients were used to create this noxious, real-world (ridiculously named), chemical compound, featuring sulfur as the main ingredient. The odor was said to be akin to rotting refuse, decomposing carcasses, and fecal matter. 'Who-Me?' Was developed during WW II by the OSS to aid the French Resistance against the Germans. The idea being to utterly humiliate and ultimately demoralize the enemy by making them stink of garbage left to rot under a hot sun. The bizarre experiment did not last long however as 'Who-Me?' could not be administered on select targets (controlled), without making everyone in a certain radius, friend, foe, and sprayer alike, stink as well"