Band of Hadokk
My fellow councilor's, the entire watch was assassinated by the Arch-Duke of Torr wanting to open up a hole in the defense of the city. His intent was obviously to try and make it easier for him to conquer us.
But ser, how do we know for sure that you are right in your assumptions? After all you just recently arrived to the city and were unaware of the murders until we spoke of it here.
Ser! That is because I am a genius and you are not.
- Ser Marcus Hadokk, self proclaimed genius.
Description
The band of Hadokk, also known as the ring of genius, is a delicately inscribed ring of pure gold and silver. The metals of the two bands intertwine to form a twisting eternal snake of a melding single band of yellow and shining white that never seem to begin or end with the other colored metal.
Etchings and the dust of diamonds cover its surface, making the feel gritty and porous on the finger. This dusting gives it a glimmering look in sunlight as it catches the suns rays quite nicely. Extended wearing of the ring has been known to cause severe chaffing along the finger, especially if the person wearing it ha a nervous tick of spinning the ring. An inscription on the outer band twines around the entire ring saying, Intellect is always invisible to the man with none.
History
The creation of the ring has a muddled past with the history books of countless men proclaiming the creation all to their own genius and none other. To date there are fifteen entries in varying tombs and history books that proclaim this particular ring is the creation all to their own.
Whether more than one exists is unknown, however each entry into these books claim they were created in different methods so it is possible that more than one exists, the owners of which just do not want to admit it as it would mean someone is as intelligent as they are.
The last known ring was worn by a wisp of a man, old beyond most years for a normal man. Bent with age and nearly blind with cataracts, he none-the-less was called on by the king for any important decisions and knowledge. He was known for many things but his best known deductive intuition was when he alerted the king of an invasion from a rival after a number of well placed murders within the city. He was able to give the king advanced notice of a pending city assault that was easily thwarted with the well timed warning.
Months after the defeat, Arch-Duke Torr had Marcus Hadokk murdered, his unmatched intelligence had thwarted every attempt at assassinating the King and seizing the city successfully. His name was placed in the history books detailing him a sage and a scholar with a near prophet like intelligence.
Other Information
The ring is sought after by those foolish enough to ignore the warning signs of its power. The potential knowledge that it brings is near limitless, but the draw backs are sometimes not worth it. There have been more wearers of the rings of genius that have been killed, murdered, or hung for treason. Which ever the case it was more for the arrogance of the wearer than any actual crime committed.
Many of them can be found listed in the tombs of antiquity detailing the wearers of the time and what befell them.
All usually ending in queer deaths or publicized punishment for crimes against their king and country. After all, if someone claimed they knew everything, and they saw that a conquering army would in fact be better for the populace than the current ruling caste and they helped with the invasion by giving them detailed information. Would they be seen as a traitor or an idealist? That is usually left up to those who write history.
Magical Properties
The ring gives the person who wears it an unmatched intellect, surpassing even the scholars of old with their near divine intelligence. They know something about every subject and take little time in solving any problem, equation, or conversation. However there is a draw back from this knowledge.
Wearing the ring not only brings the wearer with a superb intellect but also a superb ideal of themself. They feel no one is as intelligent as they are and are quick to let them know. After all, how can anyone know more than they do since they know about everything? They are brash and arrogant when it comes to everything pertaining to knowledge.
They take no time in jumping in to a conversation even if they are not welcome, which is soon the case when they begin telling everyone how intelligent they are. They have a right to proclaim their intellect as it is superior; however they take it to the extreme often seeing everyone else as inferior or not worth listening to.
They will never let anyone choose an action for them; even if it is the wisest of options they will concoct another choice to make it their idea. They can not stand someone else attempting to lead them or direct them, always trying to take the reigns of leadership, even if normally they would not.
This does not make them foolhardy and stupid when it comes to physical confrontation but they are quick to tell someone else what they should be doing. Doing so usually is done in a condescending tone or snide manner, as if talking to an unruly child.
The flip side to wearing the ring is they see no reasoning behind removing it. Common sence, theirs anyway, dictates that a simple ring could not alter their intelligence and therefore taking it off would bring no benefit or hinderance to them. All pleas to remove the ring are scoffed at in the manner that they are obviously jealous of their abilities and are trying to proclaim that a physical item is the key to it. Which of course they shrug off as not being worth their time.
When a character puts on this ring their intellect is not only increased to the maximum amount for their race, but they also gain a small bit of knowledge about everything. In a skill based game give them a little bit of knowledge in every skill. This allows them to have some knowledge about everything.
Plot Hooks
One of the players is given, buys, or finds a ring. (In a proper setting if magic can be detected have the ring show as having magic) The character puts it on and now becomes a self proclaimed genius.
?
Hall of Honour (1
voters
/ 1
votes
)
Not Registered Yet? No problem.
Do you want Strolenati super powers? Registering. That's how you get super powers! These are just a couple powers you receive with more to come as you participate.
Upvote and give XP to encourage useful comments.
Work on submissions in private or flag them for assistance.
Earn XP and gain levels that give you more site abilities (super powers).
You should register. All your friends are doing it!
?

Responses (5)

Well, this certainly seems like a cursed ring, since it makes the wearer arrogant in addition to being intelligent. I could see a seriously cursed version that makes the wearer THINK they are intelligent, when in fact it just makes them a blustering blow hard. Not bad, but it feels rushed.
---

This ring was actually made and named after one of our players. He had a nack of buying any source book we would use so he knew everything that would go on if the DM didn't change anything. So we created a ring to suit his personality.

A helpful item with a nasty curae.

Well executed and well developed.
In many cases, since the world really isn't the way most people assume it is, most geniuses are difficult to understand and deal with. They 'know' what is really important and that information makes them 'at odds' with what regular people know and believe in.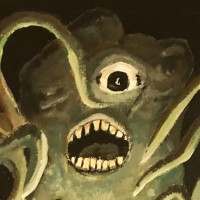 A great item, though really only a tool for the weak. Those who need it don't deserve it :)
" Pirates' many bejeweled rings and piercings actually had a practical purpose - when the pirate or sailor died, the rings could be taken off as payment for a proper burial, saving him from a watery grave. This could be tied into regional culture, or made into a quest (The Pirate's Lost Rings, etc.). Also gives treasure-seeking divers another thing to look for besides crusty old chests."
" Another real world thing. White tea. Can only be picked two days a year, the two days before the flowers blossom. Could be a similiar plant that...is the deadliest poison known, cure known diseases or psychosis, or a potent herb that just tastes awesome."
" Imagine that all the humanoid and demi-human laguages are actually the same, but pronounced with outrageous accents and bizarre idiom. All the elves have a French accent, all the Dwarves have Swedish, Dragons have a Pakistani accent..."