A Mile In My Shoes
A short adventure synopsis for any party which is getting a little too big for it's boots.
The party encounter and defeat a Goblin shaman and his entourage. At the culmination of the fairly straightforward fight, the shaman curses the party with his dying breath. The words of the curse drift away on the late-afternoon breeze… but nothing happens.
The excitement begins the following morning, when the party awake to discover that they are no longer themselves. Instead, their souls and bodies have been mixed up. Around the campfire they lie - Shadow the Thief in the body of Rex, the noble Paladin, and vice versa. Juliette, the party's mage, discovers that she is in the foul-smelling body of Herbert the Barbarian, while Herbert merely stares at his chest for an hour or so.
Actual pairs can be tailored to the needs of your party - perhaps two of your players don't get on, or you have a munchkin player who is accustomed to wandering into every conflict with their sword swinging. How would they cope if they were trapped in the weak and feeble body of the Halfling alchemist? Remember, the minds don't change, so the mage in the fighter's body still knows how to cast spells - but perhaps the fighter's clumsy hands are too uncoordinated for spellcasting. The thief discovers that the six-foot-six Paladin's body is entirely unsuited for sneaking and backstabbing - but suddenly, for the first time in his life, he is trusted wherever he goes. Serious issues can also be tackled using this method - perhaps the Paladin believes that, since this is no longer his body, he doesn't have to stick to his vow of chastity; maybe the surly dwarf in the party is swapped with the gentle cleric, and has to perform a touching funeral ceremony for important local dignitaries.
For fun, try running the adventure as a non-adventure that is, there is no way to remove the curse, no way to change back into their own bodies, and nothing to be done. Perhaps it'll run out, perhaps it won't, there's no way to know. How do the characters react? How do they behave? And how do they work together as a team when the Goblin Shaman's eldest son comes with a raiding party to seek revenge?
Convince your players that the change is permanent, then reverse it again the following morning, after the Shaman's son has been defeated, or whenever you think it would be funny. It'll leave you with stronger bonds within the party, and hopefully, better roleplayers.
?
Hall of Honour (1
voters
/ 1
votes
)
?
StrangeLands's Awards and Badges
Not Registered Yet? No problem.
Do you want Strolenati super powers? Registering. That's how you get super powers! These are just a couple powers you receive with more to come as you participate.
Upvote and give XP to encourage useful comments.
Work on submissions in private or flag them for assistance.
Earn XP and gain levels that give you more site abilities (super powers).
You should register. All your friends are doing it!
?

Responses (15)

This kind of scenario works fairly well. It is not only fun to roleplay, but it can be educational as well, as players not accustome to certain abilities will be using them.

Brilliant.

Just want to say, i love what herbert does at the begging, but that is besides the point. I have heard of this senario a couble of times. But then again, the old switcharoo can alway be edit to be unique from all the others.

Magus: It is okay to borrow plots, characters, and even world background material, from stories/ shows/ movies. Even old cliche chestnuts. The trick is to take them and make them your own. Remember: the story of Romeo and Juliet was not new and original when Shakespeare wrote his version. It had been done a hundred times before, just not as well.

this is a great.

Dont know if the players will like it... if they have made their characters with love and care and then you strip it away, but it could be good for the powergamer allways doing same character... and if the naughty thief gets the body of a noble and is beeing spotted doing naughty things, it could ruin the whole family... have to be careful if you do a thing like this...

I think it is mainly for two possible cases:
1) To make people play in a different, hopefully better way.
2) To simply have fun!
In either case it would be better to know the players before doing the trick. Some may really enjoy it, some not so.

Bump.

Brilliant! Must... use...

I love this idea. I think I might have been one of the barbarian horde comments, because I wanted to comment on it even before I had joined the citadel. In addition to being joyfully evil I think it can help players develop their skill at role-playing... sometimes it's always the same old. One thing I have tried is to let players switch characters is they want, or even to switch roles with NPCs. Most players don't do this, they really like their character. But some people like to act and like the chance to change roles, and are more about the story than seeing 'their' character get stronger and develop. As GM, it's easy to wind the story around such that a player who decides to start role-playing what used to be an NPC can become more important (at least for a while). Of course this only works with a mature group of people... but it can be fun when it works.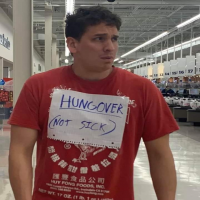 Many moons later...Herbert the Barbarian is still staring at his own chest.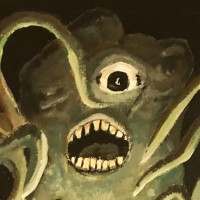 Heh, this is evil. Been used a lot of times in a million places (cartoons, sitcoms, etc) so it is a classic gimick.

Very classic, very useful especially if you have vastly different charasters (also with vastly different bodies).

Still an awesome idea!!

Sweet idea
" It is said by the village gray beards Of Breen, that the band of human exiles who founded their prosperous farming settelment almost a century ago,had to fight a long,savage struggle with the original inhabitants of the fertile valley;monstrous trolls that saw the new arrivals as meals, rather than as potential neighbours.After 5 long years, the humans with their superior steel weapons, drove the troll tribe into the bleak highlands and hills sourounding the valley.But as time passed, the old tale begun to become legend, rather than history and is regarded by most, as a mere story used by parents to frighten disobediant children.And yet the village leaders have always forbidden their people from wandering the hills...."
" A nation state has a hardline tradition of transparency in government. So much so that any and all information held by their military and intelligence services is immediately declassified and published when the said information is no longer relevent to current and ongoing activities. Even if such information might be diplomatically toxic."
" During a public holiday in the small town of Wyrmbersch, the Mayor is accidentally killed by a statue which falls from the roof of the Town Hall. As shocked spectators crowd around the body, they discover that the Mayor, at the moment of death, shape-shifted into a squat, stunted humanoid figure, it's grey skin dominated by bony ridges and lumps. How long was the Mayor an imposter? And who else in the town isn't what they seem to be?"