3 Meta-Rings
Meta rings are magic items that are based around changing character stats and abilities, rather than fluff or magic powers.
1. The Ring of Mediocrity

The Ring of Mediocrity adjusts all of the wearer's stats are changed to their average (add all together, divide by number of stats, answer is the new character's new stats while they wear the ring). This ring also changes the wearer's appearance factors to be average as well. This makes the wearer painfully indistinct, and hard to describe. People who meet the wearer will have almost nothing to grab onto to describe them.

2. The Ring of Lemures

The Ring of Lemures (named for the incredibly low ranked demon/devil that resembles a person made of melted wax) adjusts all of the wearer's numerical stats to match their lowest stat. This is a great cursed item to afflict min/max character builders, as it turns all of their stats into dump stats. A non-cursed version could be used to reign in the powers of a superhuman or metahuman being, allowing them to better hide among mortals.

3. The Ring Excelsior

The Ring Excelsior adjusts off of the wearer's numerical stats to match their highest stat, making the character dramatically more powerful, especially in the hands of a power gamer. A dangerous player will seek out abilities and items that boost a single stat, and then use this ring to make themselves staggeringly powerful.

?
Scrasamax's Awards and Badges
Not Registered Yet? No problem.
Do you want Strolenati super powers? Registering. That's how you get super powers! These are just a couple powers you receive with more to come as you participate.
Upvote and give XP to encourage useful comments.
Work on submissions in private or flag them for assistance.
Earn XP and gain levels that give you more site abilities (super powers).
You should register. All your friends are doing it!
?

Responses (4)

Does the ring of mediocrity have the side effect of increasing stealth?
Would be interesting if Ring of Lemures can just be taken off. Players could find interesting ways to force it upon someone, or use it to disguise themselves only... bam! To pop out.
The Ring of Excelsior sounds super overpowered, as mentioned in the text.
Need a Ring of the 25th Percentile and a Ring of the 75th Percentile haha. And a ring of swap best stat with lowest stat, 2nd best with 2nd worst, etc.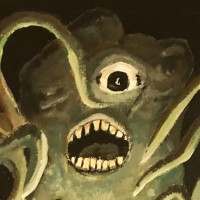 Interesting items. Not sure any self-respecting GM would put the Excelsior ring in their game though :P
---

It would have to have some serious limitations, maybe limited duration for the stat boost, or it is an artefact and requires certain conditions to activate.

Nice.
" It is said by the village gray beards Of Breen, that the band of human exiles who founded their prosperous farming settelment almost a century ago,had to fight a long,savage struggle with the original inhabitants of the fertile valley;monstrous trolls that saw the new arrivals as meals, rather than as potential neighbours.After 5 long years, the humans with their superior steel weapons, drove the troll tribe into the bleak highlands and hills sourounding the valley.But as time passed, the old tale begun to become legend, rather than history and is regarded by most, as a mere story used by parents to frighten disobediant children.And yet the village leaders have always forbidden their people from wandering the hills...."
" A place where for those who sleep in it,the real life and dream world is blurred-so nightmares can be deadly."
" These rare, fist-sized spiders do not make webs, but rather excrete secretions which harden upon contact with air. These 'droppings' resemble barley-sized spider eggs, or even lustrous pearls, once the slime coating them, dries up. In fact, dried Pearl Spider 'drops' are indistinguishable from the marine varieties produced by mollusks, and hence of identical value on the open market! Several centuries ago, they were studied by naturalists, and several observations were made. Firstly, was that these spiders 'lay' these pearls for no apparent or discernible 'natural' reason, and secondly, the naturalists had discovered that the more these spiders ate or were fed--and they were true omnivores--the larger the spider pearls came out. A cottage industry began. Enterprising merchants hunted and collected these creatures across the lands, erecting spider-farms for the manufacture of Spider Pearls. It wasn't long before someone got the idea to force-feed the spiders, ala foie gras geese, and soon, the fattened spiders began pooping out pearls of great size! (relatively speaking). The regular pearl market came to disarray, and prices and value fluctuated wildly. [b]Plothook[/b] The Mermen Mercantile Alliance hires the party to eradicate all terrestrial Pearl Spider Farms!"