The Keepers of Names are predominantly elderly diviners, unusually beatific and removed from the cares of the world. They rarely or never speak in public, and are frequently found in deep reverie over a flower or an insect. The distracted air comes from a lifetime of intensly rarified study, away from any normal interaction. It takes years of the most rigorous practice to discover the True Name of anything, let alone the more powerful sentient beings. To know a True Name is said to induce a state of euphoric oneness with the thing itself; The greater the power of the Name, the deeper the euphoric state.
It is also said that to know the True Name of a being gives one power over that being.
Although all beings have a True Name, many do not know their own True Name. Some may have never known, and many others may have willfully forgotten lest they let it slip. Their True Names are there to be found, though, in the auspices of their births and the deeds of their lives, by magics that peer back into their past or by patterning the ripples their lives impart on the various planes. Such research is difficult, time-consuming and subject to error of interpretation, but far from impossible.
It is said that anyone who would wield power must first learn their own True Name, lest the power they attain come to wield them. Wizards and kings, generals and priests, and those whose pursuit is transcendant enlightment must either know their own True Names, or rely on the Keepers. It is also in the nature of these greatest of diviners to share secret knowledge among themselves. To deliberately harm or allow harm to come to a Keeper, even through layers of intermediaries, is to risk the retaliation of the rest of the Keepers. Thus the Keepers of Names are needed, and also feared and hated, but always well-protected by the most powerful forces around them.
Now, the fear and hatred is somewhat mitigated by the fact that the Keepers themselves appear to have little interest in exerting control over the True Names they know. The Keepers of Names are driven by the pursuit of pure knowledge, by a mystical conviction that knowing the names of things is the highest and purest calling in and of itself; Any would-be Keeper that had any other motivation, no matter how deeply buried, would be discovered and excluded very early in training. Any wizards who try to pursue the study on their own, outside the Keepers, do so at their peril, for they will become either the slave or the enemy of those seeking power, and be anathema to the Keepers themselves.
The Keepers may not be assassins, exactly, since they rarely take a life. Under the appropriate conditions, though, the Keepers give a few minutes advance warning to their victims of impending doom: The victim\'s True Name will be revealed to all. Most victims choose to take their own lives.
Not Registered Yet? No problem.
Do you want Strolenati super powers? Registering. That's how you get super powers! These are just a couple powers you receive with more to come as you participate.
Upvote and give XP to encourage useful comments.
Work on submissions in private or flag them for assistance.
Earn XP and gain levels that give you more site abilities (super powers).
You should register. All your friends are doing it!
?

Responses (7)-8

I understand the idea behind this. It just is too instant kill in so many ways. Sure, you don't have to kill yourself. But, the results of them releasing your true name is just hideous. And for a reaonsable fee.
I understand that to excell to a certain level, you must know your true name. But unless this is EarthSea, I just don't like it that much.

This is a good idea, and I also like that you've gotten lots of detail in, it's just a little to bland for me.

I like the idea.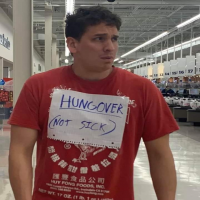 I have also been intrigued with the concept of True Names for some time. This subject begs to be fully explored!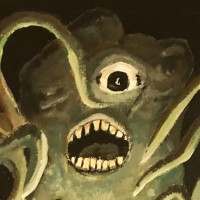 Quite neat. An plot could be a serious villan having his name researched, and then attempting to wipe out all of the keepers somehow to forever close that vulnerability one he had it.

I admit the concept of True Names is a little difficult for me to accept. Perhaps if the power, that a name conveys to someone, would be more specific, it would me more likable... the write-up is okay though.

What a score of 3 says.
*Commented on for the Commenting Challenge
" Surnames: The Chinese were among the very first cultures to adopt the use of hereditary surnames (around 2800 BC). But the custom didn't quite catch on in Europe - at least not until the Venetian aristocracy made it popular sometime between the 10th and 11th centuries AD. What culture made it popular in your setting and why?"
" When a miracle is worked, when a God turns His attention to the mortal realm, the mortal realm is irrevocably changed by the Divine Presence. When this takes place through a living being, they become the Godmarked. Ever with one foot in life, and one foot in the realm beyond, they are emotionally and physically altered - always in a fashion that reflects the nature of the God that they have channeled - One who channels a God of the Winds may forever have a breeze lifting their hair, while a Goddess of Anger may blacken the skin and strengthen the body."
" All of the townspeople have forgotten each other's names, only able to refer to people by their profession, rough age, gender and physical descriptions. They likewise cannot learn new people's names either."