Western-Style Religious Order Rank System
Titles & Ranks for a standard organized church hierarchy.
Having seen many different hierarchies of religions in fantasy and history, I decided to come up with a fairly standard basis for use by myself. The definitions for each position below are not technically accurate, due to varying usage of different churches, rather, I've used my own definitions in some cases in order to provide a clear hierarchy order.
Additionally, while there is a highly structured system listed below, there is no need to feel that EVERY single religious group is going to use all the levels of rank listed below. In fact, the full list should only make rare appearances, in those instances where the setting calls for a religion of such importance that it is the sole religion of a large region, such as a continent or empire (especially if the region is sophisticated enough to require such an elaborately stepped hierarchy for it's religion). Since fantasy settings often have smaller-sized religious bodies (prominently in cases where multiple deities are worshiped as part of the setting), smaller, less sophisticated hierarchies would be called for. Further, minor religions (such as the case with many "barbarian" or "savage" cultures, or in small churches/sects/cults where the number of worshipers is not high) will often have even simpler hierarchies.
ADDITIONAL TERMINOLOGY
In order to more fully utilize this system of ranks, I should cover some basic terms to help the user in understanding the differing levels of authority within the church hierarchy:
Church - A building or compound used for prayer/worship and/or other religious services. Equivalent (in theory) to a knight's manor.
Parish - A territorial subdivision of a diocese, eparchy, or bishopric. Equivalent to a fief.
Archdecaonry - The principal subdivision of a diocese. Equivalent to a barony.
Bishopric or Diocese - Administrative territorial unit administered by a bishop. Equivalent to a county.
Archidiocese - An important diocese, usually due to size, historical significance, or both, which is governed by an Archbishop. Equivalent to a major county.
Eparchy - A term with varying definitions, here identified as the territory of a suffragan. Equivalent to a county.
Metropoleis - The archidiocese of a metropolitan. Equivalent to a city county.
Exarchate - the territory of an exarch. Equivalent to a minor duchy.
Patriarchate - The jurisdictional area of a patriarch. Equivalent to a duchy.
Holy See - The term for the central church organization, headed by the highest religious official. Equivalent to a kingdom or empire.
RANK DEFINITIONS
Acolyte - This term is often used for a person who wishes to attain clergyhood. Duties of this position are ceremonial in nature, including such jobs as lighting altar-candles.
Porter - Also known as an ostiarius, ostiary, or doorman, this position originated as a guard or servant who was posted at the entrance of a church.
Lector - Also known as a reader, this is the person responsible for reading aloud excerpts of the scripture at a liturgy.
Exorcist - A clergyman who performs exorcisms.
Cantor - Also known as a chanter or precentor, this clergyman is the chief singer (and/or instructor) employed in a church with responsibilities for the choir.
Curate - The person usually used as an assistant for a priest or deacon.
Vicar - Assistant to a parish priest.
Subdeacon - A subdeacon assists a bishop during a hierarchical divine liturgy by carrying his crozier (staff), holding his service book, placing prayer rugs, presenting the liturgical candlesticks (dikirion and trikirion), assisting him with his vestments, and other tasks.
Deacon - A role in the church which is generally associated with service of some kind, generally one of the three ordained offices (along with priest and bishop).
Priest - A priest or priestess is a person having the authority or power to perform and administer religious rites; in particular, rites of sacrifice to, and propitiation of, a deity or deities.
Protodeacon - An honorific rank given to certain married deacons in churches.
Protopresbyter - The priest of the principal parish among several local parishes.
Archdeacon - A senior position above that of most clergy and below that of a bishop. An archdeacon is responsible for administration of an archdeaconry.
Archpriest - Archpriest is the title for a priest who has supervisory duties over a number of parishes.
High Priest - This title applies to the chief priest of a particular deity within a pantheon. Some church hierarchies substitute the title "Voice of" in place of High Priest for this position.
Bishop - A bishop is an ordained member of the clergy who is generally entrusted with a position of authority and oversight.
Archbishop - An archbishop is the bishop of an archdiocese.
Suffragan - A suffragan bishop is a bishop subordinate to a Metropolitan.
Metropolitan - A metropolitan bishop is an archbishop in charge of a metropoleis.—In game usage this type of bishop would preside over major cities and towns, rather than large geographical areas.
Exarch - The deputy of a patriarch, or a bishop who holds authority over other bishops without being a patriarch (thus, a position between that of patriarch and metropolitan).
Primate - A primate is usually the bishop of the oldest church of a nation.
Prelate - A high-ranking member of the clergy superior to a bishop, generally found in the official church of a nation, often advising the ruler and/or holding power as the highest ranking cleric of a nation.
Patriarch - Patriarchs are the bishops who head a collection of bishoprics.
Cardinal - Generally, high-ranking clergy who have been appointed to serve as the senior council of a church or advising body to the highest ranking church official.
Pontiff - Pontiffs were originally simply chiefs or high priests of any religion. Here the title is used to identify the highest ranking cleric of an organized religious hierarchy. Some GMs may prefer to use the term 'Pope' instead.
OFFICES
Almoner - A chaplain or church officer who originally was in charge of distributing charity.
Apocrisarius - A cleric who served as the diplomatic representative of a Patriarch.
Chamberlain - The person in charge of managing a cathedral or monastery.
Chaplain - A chaplain is typically a priest, pastor, ordained deacon or other member of the clergy serving a group of people who are not organized as a mission or church, or who are unable to attend church for various reasons; such as health, confinement, or military or civil duties; lay chaplains are also found in other settings such as universities.
Chartulary - This title was a given to an ancient officer in the Roman Church, who had the care of charters and papers relating to public affairs.
Churchwarden - A lay official in a parish church responsible for all the property and movable goods belonging to a church.
Crucifer - A crucifer is a person appointed to carry the church's processional cross, a cross or crucifix with a long staff, during processions at the beginning and end of the service.
Precentor - A precentor is one who helps facilitate worship. The details vary depending on the religion, denomination, and era in question. Its Latin meaning is "the one who sings before" (or alternatively, "first singer").
Sacristan - An officer who is charged with the care of the sacristy, the church, and their contents.
Sexton - A church officer charged with the maintenance of the church buildings and/or the surrounding graveyard.
Verger/Virger (also known as Dodsman) - A type of macebearer carrying the virge (ceremonial rod of office) of a church. They are responsible for the order and upkeep of the house of worship, including the care of the church buildings, its furnishings, and sacred relics, preparations for liturgy, conduct of the laity, and grave-digging. responsibilities.
?
Kuseru Satsujin's Awards and Badges
Not Registered Yet? No problem.
Do you want Strolenati super powers? Registering. That's how you get super powers! These are just a couple powers you receive with more to come as you participate.
Upvote and give XP to encourage useful comments.
Work on submissions in private or flag them for assistance.
Earn XP and gain levels that give you more site abilities (super powers).
You should register. All your friends are doing it!
?

Responses (6)

Western-Style makes me think of cowboys and Indians. I would suggest a name change, either to Occidental (the opposite of Oriental but I am sure you know that) or Christian Rank system, because that is what it is.
---

Actually this is Catholic, more than anything else. As other Christian Churchs use similar but different nomenclature.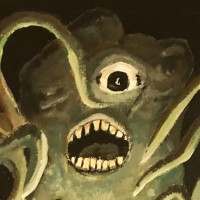 Agree with Scras on this, but this is an excellent detailed listing of the religious ranking.

So other than the Catholic orientation (for example Deacon and Subdeacon meaning different things in other denomination), it is a good set of terms. It gives people something to think about rather than thinking everyone is a Cleric.
One things that does bother me however. There is no idea of ranking. This is nothing but a list of offices and position, in alpha order. There is no sense of progression or seniority in the positions.
" A culture believes that souls are recycled. One child gets half of a soul, another child gets the other half. However, this means that with each passing generation, the amount of soul in the child will become less and less (Through division)until their culture will die in the future because of their soulless offspring."
" One day a a wind begins to blow out of the West. The next day it gets stronger. And stronger still the next few days. Eventually (and fortunately), the speed of the wind tops out at a steady fifty miles an hour, but continues to blow. Soon an entire kingdom is wondering why it's not abating. The weather mages deem it unnatural but can't seem to banish or control it. The priests of various faiths claim it's divine. The End-Of-Days crowd is having a field day with their predictions of doom. No one knows why the gale persists. When inquiring with neighboring kingdoms, it seems they too suffer from a persistent western mistral. Eventually the populace begins to adapt to living with a twenty four hour a day wind. Always from the West, and perpetual. What could be causing this? A raging Elemental king? a curse from the gods? an unearthed artifact? Or has Nature itself gone haywire?"
" Carnival revelers wear masks and concealing clothes. (Wearing of masks in Venice was first documented in the late 1200s) It allows for the social classes to mix, easing social tensions."