The Writers' Guild
The Writers' Guild is an obscure, old club whose members are a gaggle of eccentric writers and dilettantes. It has long been a productive society, publishing a vast number of high quality, yet little known works.
The Writers' Guild
The Writers' Guild is an obscure, old club whose members are a gaggle of eccentric writers and dilettantes. It has long been a productive society, publishing a vast number of high quality, yet little known works. Ideally, membership in the Writers' Guild serves as the backstory of one PC, a bard, cleric, or wizard. In his formative years, the adventurer belonged to the guild, but once his adventuring days began he left. Now he is back to write stories and visit old friends, but unbeknownst to the adventurer, things have changed.
Every Wednesday evening, for 20 years, the Writer's Guild has assembled to discuss literary works and collaborate in the production of works of fiction.
Should the adventurers chance upon the Georgian mansion and enter its magnificent halls, they will soon learn that the social environment has radically changed. Few of the club member holds any actual interest in writing, and instead flock around Alexandria and her passioned preaching of workers' rights.
Dramatis Personae:
Duke - The founder of the guild, owner of the building, and dilettante extraordinaire.
Purcell - The day to day caretaker of the guild. Intelligent, but arrogant. Harbors secret admiration of Alexandra's workers' rights faction.
Jake - Eccentric author and prolific writer. Renowned duelist whose two wands of disintegration have known many a casualty. Not interested in faction politics, but in liquor, duels, and writing. He can often be found in a leather armchair, a scroll in his lap, a lit cigar in his right hand as he puffs eagerly.
Ira - Wealthy, elderly playboy who owns one of the city's mid-sized wizarding towers. Not really a wizard himself, but he "knows how to put those geeky spell-slingers to work". Ira is very interested in politics, and publicly urges the city-council of the City-State to mount an expedition to invade the resource-rich northern regions. Politically astute and highly intelligent, he skillfully navigates any social setting. He is well-liked and popular.
Alexandria - A woman in her early 30's. She wears heavy makeup and a black feathered boa. She elegantly holds a cigarette in a silver cigarette holder between her left-hand fingers. Her blonde hair is always braided, her lipstick always red. She wears a tight-fitting crimson red robe which accentuates her curvaceous body. Her corset is laced and presses her mammaries together and into view, something the gaggle of fawning male club-members ogle every so often. She knows full well what effect it has on her following. Alexandria is calculated and cunning, albeit emotionally unstable. Secretly she is a follower of the Goddess of Madness, and publicly she preaches the rights of the worker class. She is the leader of the workers' rights faction but pays lip service to the literary goal of the club. The adventurers will soon find that she actually produces very little of literary value.
Trevor - Trevor is often called Alexandra's shadow. He harbors an intense crush on Alexandra and always follows a few steps behind wherever she goes. He is thin but clearly unfit. He sports a large, heavily waxed mustache and a gold-rimmed monocle. His right hand menacingly hovers near his rapier as Alexandria engages in political discussions against hated opponents. If someone insults Alexandria he is quick to step forward, challenging whoever dared do so to a duel to first blood.
Marlon - Marlon is a professor of politics and a cultist of the Goddess of Madness. The balding, elderly man is second in command of the workers' rights faction and often spouts faction rhetoric to interested listeners. He is self-righteous and pig-headed, as lecturers are wont to be. His loins yearn for Alexandria's tender caress, but so far he has not had any luck.


Plot hooks
The Writers' Guild comes up during a murder investigation in which Andrew, a former club member, has turned up floating in the river. Andrew was an outspoken member of the Writers' Guild and as it later turns out fell out of favor with the workers' rights faction. The investigation will show that not only was Andrew working on behalf of the city watch, but the workers' rights faction has an entire dossier on him - intel gathered meticulously over a long period of time.
Dock and warehouse workers have started rioting the city. Last night they stormed the mansion of Bonaficious Lucratious, a wealthy foreign emissary. His wife was raped and Bonaficious himself was thrown into his death from the balcony. As the adventurers investigate, Alexandria's name and the Writers' Guild is mentioned.
?
Ancient Gamer's Awards and Badges
Not Registered Yet? No problem.
Do you want Strolenati super powers? Registering. That's how you get super powers! These are just a couple powers you receive with more to come as you participate.
Upvote and give XP to encourage useful comments.
Work on submissions in private or flag them for assistance.
Earn XP and gain levels that give you more site abilities (super powers).
You should register. All your friends are doing it!
?

Responses (2)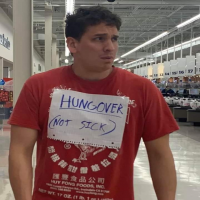 this is up my alley. Club, murder, brandy and cigars, writers who don't write anymore.

An intriguing and excellent place to start a game or story
" While traveling trough farm land the PCs come upon a merchant sitting on a wrecked wagon without a mule attached to it, hid face burrowed in his hands. He explains that he was robbed by petty goblins, unable to defend himself he had retreated. He asks the PCs to help him retrieve the mule before the goblins roast it, as a reward they may keep his goods. How hard can it be?"
" Pepperbox Wand A typical wand with offensive capabilities (magic missiles, fire, fireball, lightning bolt) that was either damaged in combat or made just under par. When the wand is discharged, there is a 1 in 4 chance that it fires an additional 1d6 charges simultaneously or in rapid succession. Wands that shoot fire may incinerate innocents and friendlies, or burn whole buildings and even villages down. Those which shoot fireballs have a considerable radius, and lightning bolts that bounce upon contact with ground and stone can cause catastrophic random collateral damage. Those who have paid large sums for such a device may go seeking a refund, possibly even retribution."
" Somewhere along the line, someone very powerful lost their marbles. Literally. Possessing a marble allows incredible clarity of thought about a particular related subject."