The Witherdowns
The industrial district of Locastus, where huge, cathedral-like factories rise over the low brick houses, and tall ivy-choked chimneys spew out black smoke, day and night.
The Witherdowns, one of the newest districts of Locastus, stands on the wedge-shaped piece of land directly north of the Maul, where the Slake and Urok rivers - after flowing on close parallell routes for several miles - finally converge. Checker´s Narrow, a reedy, garbage-filled channel, separates the Witherdowns from the Maul, cutting across the tongue of land before the convergence point and is spanned by two bridges, one a blocky, algae-slimed stone monstrosity, the other a spindly, rusty, gridwork-framed contraption.
The district is intersected by two broad, north-south streets (named Salpetre Street and Alkali Road, respectively), which are both extensions of avenues beginning in the Maul, and extending across the two bridges into Witherdowns. The newly finished Thunderhead Railway Line enters from the north, ending at the switchyard at the Thunderhead Mining Company´s main complex at the northeast edge of the Witherdowns, along the banks of the river Urok.
A multitude of dead-end channels run deep inland from the two rivers, an intricate, stagnant network constructed to facilitate transport of barges and freight-ships to the various industrial compounds, their waters covered in floating ash and rainbow-slicked oilstains.
The relatively level land between the rivers, once covered in meadows and fields, are now covered in blocky brick houses and barracks, their corrugated sheet-metal roofs leprous and runnels of rust, soot and mould staining the walls beneath. The unlovely, utilitarian buildings, originally laid out in a precise, regular pattern - evoking a concentration camp-like feel - are interspersed with more recent, haphazard shacks, sheds and massive, corroding hulks of broken-down machinery, and the narrow alleys and spaces between them choked with rubbish, middens and piles of smoking slag. Few of the streets, excpet for the main routes, are cobbled - most are just compacted soil, with a tendency to turn into soupy mud in wet weather.
Out of the compacted mess of low brick houses rises behemoth, baroque factory buildings - dark basilicas to the hoary, bloodthirsty deity called Industrialism - and tall, ivy-webbed chimneys spew black smoke and cinders over the bleak landscape. Towering over all else, its jagged spires penetrating the low-hanging, sickly-coloured and chimney-fed clouds, is the massive, twisted Tower of Necrology, where the humanoid dead are turned into automaton-like Deaders, Locastus´s inexpensive labor force.
Witherdowns is the home of all the heavy industry in Locastus, here are the switchyards, foundries, forges, smelteries, lumbermills, factories and assembly lines. Vast alchemical processing plants lie nestled in dense, complex knots of pipes, tanks and conduits and, along with the tanneries on the banks of the two rivers, dump lethal cocktails of dye, acid, slag and toxins into the already silty water.
The smell that permeates the district is a powerful mélange of rotting garbage, ashes, aromatic hydrocarbons and the acrid, bitter stench of slag and molten metal, overlaying the unpleasant odour of unwashed, diseased humanity.
The inhabitants, an unlikely blend of immigrants from the various hill and prairie tribes and the poorest of Locastrians, are generally a surly, bitter lot, prone to heavy drinking and violence. Many are scarred from industrial accidents, or disfigured by the many diseases that thrive in the cramped workers´ barracks.
Most work 12-hour days for a meagre paycheck, and child labour is common, doing jobs that requires small hands and nimble fingers. The heavily polluted air, tainted by heavy metals, soot and creosote, gives rise to a plethora of diseases in the population. Black-lung fever is common, as are eczemas, rashes and cancers. Infant mortality is high, and most inhabitants of the Witherdowns do not live beyond 40 years.
There is a palpable aura of apathy and abject misery in the Witherdowns, strangely powerful even for a place where such a cynical, calculated abuse is common, and any attempts at overt union-formation or agitation are brutally squashed by the Witherdown Marshals, a company-controlled milita, not much better than the criminals they (supposedly) are hired to keep in check.
Every night, the taverns, brothels, gambling dens and drug parlours on Spite Row, a short stretch of street between Salpetre Street and Alkali Road, fills up with hordes of workers hell-bent on wasting their meagre earnings on cheap alcohol, disease-ridden prostitutes and rigged games of chance. Various other, more sinister, agencies operate out of Spite Row - here are the offices of the Caretakers, the Blood Shylocks and shadowy clinics where the poor sell their organs for the benefit of the rich.
The underground, outlawed Locastrian Worker´s Union, under the command of a mysteriuos figure only known as the Badger, operates out of the seedy quarters surrounding Spite Row, from where they regularly stage ambushes and acts of sabotage directed at the Marshals or the companiy assets they are paid to protect.
In addition to the population of workers, there is a substantial population catering to the darker side of humanity. Organized crime, in the form of protection, drug trade and illegal brothels is common, and reap a significant profit from the desperate laborers.
Mowar Dusk, crime lord of the Maul, runs a slick, successful operation of drug-running and protection along Salpetre Street, eternally contested by the Eastside Hounds, a loose network of streetgangs - famous for their leather-hided war-dogs - who claims the upper part of Alkali Road as their turf.
An outside observer may find it strange that the companies have such a large human workingforce, in a city where Deaders, a cost-effective, untiring labour force, is common. The companies´s explanation is that living, thinking humans are needed to ensure production keeps running smoothly, but some sinister rumors suggest otherwise…
Locations of the Witherdowns
with2.jpg|left|Witherdowns map]
1. Wither Hill
2. Acibus Foundry
3. New Slake Redoubt
4. The Hive (Shanty Town)
5. Thunderhead Mining Company Switchyard
6. Thunderhead Railway Line
7. Alchemy Row
8. Naval Shipyards and Military Training Grounds
9. Spite Row
10. Witherdown Square
11. Tower of Necrology
12. The Sump (Shanty Town)
13. Witherdown Cemetery
?
Hall of Honour (1
voters
/ 1
votes
)
Article Codex

The Acibus Foundry
By:
Ouroboros
Organizations • Technical • Local
A vast, intricate complex of kilns and forges where the low-grade ore from the Thunderhead mines are turned into steel of unsurpassed quality. What are the secrets of the Acibus Foundry?

The Tower of Necrology
By:
Ouroboros
Locations • Establishment • Other
A gigantic, warped edifice, towering over the dark, soot-stained Witherdowns, where human corpses are turned into Deaders.
Not Registered Yet? No problem.
Do you want Strolenati super powers? Registering. That's how you get super powers! These are just a couple powers you receive with more to come as you participate.
Upvote and give XP to encourage useful comments.
Work on submissions in private or flag them for assistance.
Earn XP and gain levels that give you more site abilities (super powers).
You should register. All your friends are doing it!
?

Responses (11)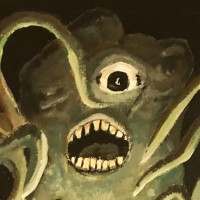 Good bones for a location, but currently somewhat missing the meat. You mentioned in chat that you would be changing that in time, so this vote is a placeholder - I'll change it as needed.
---

This is more of a frame work and flavour text for a series of subs that´ll flesh out the area (I hope). /D.

First of all, let me say that I love the name! And while there was nothing wrong with the write-up I felt that it was somehow lacking. More like a frame for something then the actual "painting". It shows much promise though, and hints at some great ideas.
This could be expanded, and I would love it to be!
(P.S- As Valadaar, my vote is a placeholder until you expand it.)

A late vote due to my slow computer. Not all fantasy is elegant castles or wild woodland.

OK, ladies and gentlemen, I´ve added a map to this sub as well.
Sadly, it has to be a linked image, since our gallery ain´t accepting uploads at the moment.
As soon as it works again, I´ll put the map up as a nice thumbnail.
Hope you´ll like it!
/David
---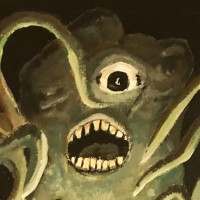 ---

Thanks, val!
Pen, paper, lots of eraser and microsoft paint(TM) is a lethal combination...:-)

YES!! Finally, I managed to put the map in there!
Hope you´ll like it!
/David

Love the map..I know how hard you worked on it..It looks great..Darlin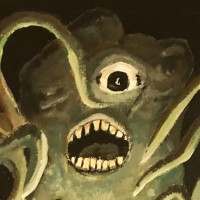 Map link is broken...
" The food that eats you back. Creatures of nightmare, the thankfully rare Mesnoi have unique form and attributes. Only one Mesnoi at a time will ever be 'encountered'. In appearance, a Mesnoi resembles a walnut-sized chunk of freshly-roasted red meat from some uncertain yet familiar, edible animal. The insidious creature camouflages itself quite appropriately whenever it can, by slowly making its way amidst feast tables and trays of roasted meats. Once eaten by the unsuspecting, the Mesnoi sinks down to the stomach, reforming if chewed, and begins to lap up the gastric fluids, digestive juices, and bile that it craves, like a sponge. The Mesnoi carrier will experience mild to severe stomach pains during this time. After a few hours of this (this is the only time that the Mesnoi can be purged with magic, or other mundane means), the Mesnoi transforms into its true form inside its victim, that of a miniature, once more walnut-sized, pot-bellied, devil-horned, snake-tailed imp. This horrid little creature then begins to chew and eat its way out of the victim from the inside out with its tiny, razor-sharp teeth, like a rat forced to do so via torture. The victim almost always dies a slow, agonizing death. That much is certain. The devilish imp then exits its victim and begins its seventy two hour existence of mischief and malevolence, until it once more turns back into a hunk of roasted meat with the movement capabilities of a snail."
" freedom of speech is allowed in what is normally a dictatorship."
" Now, this ol' ramblin fellow tends to walk his talk a bit too far down the train sometimes.. So I'll be brief in my recantin' of how it was my Tavern 'came to bein'' on the multiverse as a weave of it's own spell.. And how I'm even alive to tell the story! You see it's simple really, trust me.. that's my specialty, keepin it elementary. And you can trust this old Bard. Anyway, this one night these wizards get a ramblin' on about the temporal exististance of space and time and how it could be manifested in a weave of super dimensional space. whereupon the folded space would give rise to an infinite number of entrances and exits to one or many spaces. Now, seein' how my talkin' sometimes get's locked into the way us folks used to talk back in the ol' west. These wizards didn't know I was a master of the word. and I had heard everything they said. They were also a bit over the wagon, while I was steerin' the show. So that's how it came to pass, I struck a bargain with the wizards. They come to me in the morning and conjure up their idea into reality and I'd pledge them my life, my existance.. in essence my soul. but in a much nicer sense of the word. So they came by in the morning a half remembering our talks the prior evenin'. And I recanted their words verbatum, and that's how it came to be. The spell was complete that afternoon. My tavern would be the super dimensional cube that would exist in this weave of space and time, folks could come and go as they please, knowin in mind some of the rules and limitations set forth. A few of 'em as follows. No feller can be causin a ruckus inside any of my fine establishments, as always rule number one god damnit. n' second the portal works kinda tricky. When ya outside ya cast the spell and lend your will to luck a bit and regardless the doors to the bar will appear, the windows a luminescent amber.. you can hear the chattee but ya can't see in. And the catch is the door might be locked, in which case you chalk it up to lady luck and go walk off and try again in an hour. Now most times the door pops right open and from the outside you always come in the front door, immediately greeted by myself or one of our many fine patrons of Hooper McFin's Ale & Steakhouse. Now when ya cast the spell from inside the Tavern, another catch comes up. The back door is mainly a secret for the non-initiated staff and the regulars but for sake of the prose let's assume we all know there's a secret door in the back with a portal there. Now when you go on through this one, you got two scenario's you oughta be aware of. One is ya pop outside relative to the same spot you came out. The other is, you walk back on into this one or another of our many Hooper McFin's Ale & Steakhouse. so it's a clever quantum railroad I got my tavern and my people's caught on. But, Hey the show's sure as always goin. ohhh' rutin tootin skidoodle - ** And that's it.. that's the only notes I found on the spell, apparently out there somewhere is a Tavern caught on the mighty ebb and flow of the multiverse. Well. at least I can put to rest my torment as to the condition now referred to as 'Hooper McFin's Teleportation Paranoia'. Dr. Clarke T. Mulligan - Professional researcher of Time & Space. Hooper McFin's Ale & Steakhouse"