The Nomads
The nomads are a neglected people, universally hated and persecuted. Let your characters experience this life...
The nomads are a long-suffering race. Their existence has been tolerated (barely) by the last fifty emperors since Emperor Meziz signed a covenant with them, allowing them to subsist on the banks of the infertile southern rivers in return for a small tithe. They are shunned by the folk of the Empire, and heckled and spat at in the marketplace. People only buy their meat and produce because it is so cheap.
Possibilities:
1. A character commits a crime or contravenes a taboo and is outcast by the nomads. S/he must make a living for s/himself in this hostile world.
2. The characters are on the ruling body of the nomads. The emperor starts a policy of persecution against them and they must either resist or flee.
3. The nomads try to make new gains of territory and have to journey to the capital city across the desert, with its terrible perils, to deliver a supplication to the Emperor.
4. The characters are an elite group of nomadic thieves who steal from farmers. However, to draw suspicion away from the nomads, they go around distant regions, disguised as locals.
Not Registered Yet? No problem.
Do you want Strolenati super powers? Registering. That's how you get super powers! These are just a couple powers you receive with more to come as you participate.
Upvote and give XP to encourage useful comments.
Work on submissions in private or flag them for assistance.
Earn XP and gain levels that give you more site abilities (super powers).
You should register. All your friends are doing it!
?

Responses (4)-4

Reminds me of the untouchable caste in India. But this post just doesn't tell me enough. Why are they shunned? What do they look like? What is their culture (music, food, etc)? Are they glad to be 'accepted' or upet, and if so, will they rebel?
I like the fact that you made 4 hooks, but I think the idea needs more details.

Why are they persecuted and so popularly hated? The hooks are okay, but this entire sub could use some beefing up on anabolic steroidal detailage. I like the last plot hook the best.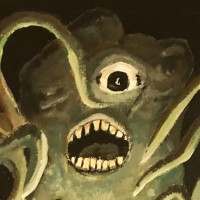 This seems more of an idea seed then a whole sub. A starting point.
I think something really good could be derived from it.
" In a small, genetically isolated region it is not uncommon for the locals to have three arms. The third arm is generally a second right arm that is a good bit weaker than a normal arm and is generally held against the chest. This hird arm is most often used to carry small things, though some of the more skilled craftsmen have learned little tricks with their third arm."
" On the road up Dethl Mountain, you will encounter the guardian, Rustus, a goron Pyro Mage. only those who can take the heat will withstand him. to defeat him, one must use a goron's worst enemy: water"
" Nine times out of ten, it's the undead that do the running. Not strictly animal or vegetable, the Corpse bud is a peculiar individual that shares characteristics from multiple kingdoms and species. In appearance, all corpse buds bear a shape of a large rounded top bud divided into four lateral segments, and a much longer, narrower bottom bud, also divided into four segments. Between the two halves are a set of four radial limbs, rounded on top and flat on the bottom, covered with tiny serrated hooks facing towards the body. In overall size, it's limbs reach as wide as a spread hand, with the body being as thick as a fist. It is as long as a human hand from top to bottom. Internally, the top bud of the corpse bud contains a bacteria filled membrane that produces the hydrogen that the corpse bud uses to stay aloft, and a series of fungal gills for the dispersal of spores for reproduction. The lower half of the bud contains a number of fine filaments, as well as a sharp barbed stinger containing a powerful local anaesthesia. The Corpse Bud mobilizes by inflating its top bud, and steers by rotating its arms rapidly about its body. The corpse bud ordinarily drifts with the wind, orienting towards the scent of recent decay and death. It preys on the recently dead, burrowing the lower bud into the victim, using the anaesthesia in case the victim is dying, and not truly deceased. Once embedded, it releases its filaments into the body, replacing the current nervous system. This gives it full animation of the body, and allows the corpse bud to direct it. Corpse buds are not a malevolent species, being primarily concerned with breaking down the host body for food, and infecting the reproductive cycle with spores in order to mate with other corpse-bud bodies. To preserve the corpse for this purpose, Corpse buds will seek out dry locations to prevent bacteria from destroying the corpses. This often causes a large number of corpse buds to gather in a single location. In culture, Corpse buds are used to repair broken spines or degenerative diseases, as the sentient mind will easily overcome the mind of the non-sentient corpse bud. Once infected by a corpse bud, however, removal is usually fatal, and the infected individual cannot reproduce, or risk infecting another. Thus, it is a technique often reserved for the elderly, or a last resort. Necromancers and other dark sorcerers will often preserve the corpses of their victims magically, and infect them with corpse buds, creating traditional undead as well, so as to seed their lairs with undead both offensive and non, in order to throw their enemies off balance. They will also enslave the rudimentary minds of the corpse buds, and transform the docile things into a plague. There have also been accounts of magically transformed corpse buds with stronger minds and a taste for living flesh, but thus far all accounts are unproven rumors."