The Elder Crow of the Tarlathii
Beware, beware, the hidden snare.
Where the shadows linger, and fiends do fare.
Go on, run, hide and pray.
For the elder crow feasts,
on our souls' decay.
Where?
There are places in our world, unseen and unwitnessed by most. Deep and mysterious shadows linger there, under the heavy branches of the Tarlath trees with their rust colored leaves that bristle strangely in the wind. These places conceal an evil that is demonic in its very nature: Ulthring it is called by the Jaga-Yara, the fickle and elusive children of the forest, and it is a word that means 'Crow' in the common tongue of men. But the fearsome Ignath call them the Veyling, or 'The Hungry', and that meaning will be revealed as they translate the word in a hushed whisper. Both the Ignath and the Jaga-Yara greatly fear these places, and the afflictions that they bring to a handful of cursed individuals. Those who have been to these places, and have been brought back, have escaped with more than they bargained for. In a sense, they did not escape at all.
Traveling through an Ignath settlement, the alert adventurer might notice hand sized clay idols, of misshapen men, bent out of proportion - like in great pain and agony. These idols are circled by flickering wax candles, and when one goes out an Ignathi Priest, easily recognized from his one milked over eye, will hurry over and light another one. 'For we must beware, traveler, lest the shadows escape their Citrii: Their circle of imprisonment'.
What?
Elder Shadows haunt this world, and it is under the Tarlath trees they escape the pious light of the Gods, waiting until a living thing comes near, entrancing it with a whispering wind and a mysterious glimmer from under the heavy Tarlath branches. Once their victim is close enough, the Elder Shadow will slither through the Tarlath leaves, and enter the victim through his very skin, or preferably: Through his eyes.
Then it will nest inside the victim's soul, and influence his dreams, his actions and his entire life.
Of the Elder Shadows, only three have been identified: The Merchant, The Seneschal and the ravenous beast.
The Seneschal
The victim may chance upon a manifestation of the Seneschal when he dreams. As the victim dreams, he will chance upon a door, and that door leads into a circular chamber. A single window is within that chamber, and on a stool in front of a desk is an ancient man, clad in grey and hurriedly scribbling down a spidery text. But there is no parchment under his quill, no sheet of paper and no papyrus scroll. No, the tip of his quill writes text on the skin of a fair maiden, and the Seneschal clacks his teeth, smacks his lips as he stares on the female with great hunger.
Should the victim stay in this chamber, he will feel compelled to imitate the Seneschal, and he might wake up in the wrong room, typically that of a young woman in her early twenties, clacking his teeth and smacking his lips, holding her down while he bloodies her skin with his index finger.
The Seneschal will imbue its victim with wanton desires; and the victim will quickly gain a reputation as somewhat of a nut.
GM Notes:
Not all players will appreciate such an affliction, but it could be used with great effect in a mystery game, or when describing an (innocent) villain or npc.
The Merchant
The victim may happen upon the Merchant, feasting at a great table covered in food and gilded utensils. He wears a Yellow dress, more yellow than anything the players have ever seen before. In fact, the yellow is so penetrating that all other colors seem blurred in comparison. Dull and grey.
The Merchant will be eating, and so are many others that the victim for some reason cannot seem to focus on. (GM Tip: other victims of this Elder Shadow)
Suddenly the victim will find he is ravenous, and when he wakes he will be in the pantry, food and drink all over his clothes, gurgling down whatever he can manage. This will be particularly bothersome when he has eaten all the rations and the party is deep in the wilderness. Not only is he so full that he has become sick, but the food is also gone.
The Wild Beast
The Beast is the simplest and yet most deadly of the Elder Shadows. The Beast will manifest itself when the victim is partially dreaming, or when he is tired and looking in a mirror.
The Beast will appear for an instance: A gruesome thing, full of boils and eyes and clacking mouths.
When the Beast has awakened, the victim will black out, and when he later wakes up he will be covered in blood, but not his own.
People possessed by the Wild Beast will also become more violent and prone to outbursts of anger.
Not Registered Yet? No problem.
Do you want Strolenati super powers? Registering. That's how you get super powers! These are just a couple powers you receive with more to come as you participate.
Upvote and give XP to encourage useful comments.
Work on submissions in private or flag them for assistance.
Earn XP and gain levels that give you more site abilities (super powers).
You should register. All your friends are doing it!
?

Responses (11)-11

This is creepy. This is lovely. I so want to use this.
---

I hope you do. That is what the Citadel is all about. Open Source roleplaying.

The whole possession thing has been done to death, HOWEVER this is a nice take on them, I particularly like the Merchant, to me , he makes the sub.Big props on the style and artistry, I think I actually would have liked it better if we had just the merchant. Not really much new territory here ,4/5 all for art
---

Possession, and the loss of free will and identity, is a powerful tool for any GM. For sure, I use it to full effect in both my Bleakwood setting, as well as in Coldforged. Many of my subs revolve around possession of this or that kind.
As for the various entities, they are but a set of examples of the vibe and type I am going for. I find 'Supernatural' type possessions to be what you describe; stereotypical and done to death. I have those in Coldforged too, but as I grow older i favor subtler possessions, not so easily discerned.
Mostly anything in fantasy and science fiction has been done to death, and the longer we stay within the gaming scene, the more jaded we become towards them.
It is to be expected.
Artistry is important to me, and that was my main takeaway from CaptainPenguin back in the days he was active.
Give me artistry, or give me death.
---

I vote on two factors usefulness followed by art. I should have emphasized a little more how much you did a fantastic job on the art of this piece.It is also nice and short,which I like better. Illl be happy to dole out 4s to subs like this all day long.
---

No probs, man.
Your votes are yours to determine, and I thank you for the 4 :)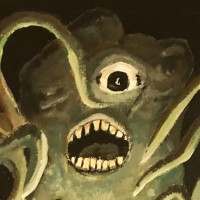 An AG Sub! A Coldforges Sub! Awesome.
I like the feeling it conjures up. Adds atmosphere to possession.
And I love the idea that superstitious rituals have real purpose and need.
---

You make an old man smile, valadaar. I have a couple of other subs in the backburner, begging to come out. But that is a job for another day.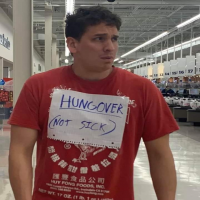 Yay an AG return!
Moody and atmospheric. The 'where' part was my favorite. Elder shadows biding their time beneath the rust-colored leaves of certain trees. Conjures nice visuals!
I also think the merchant is the most interesting of the three.
Great addition to the Coldforged mythos.
---

Yay! I got some subs in the backburner. They wants to come out!

I like this kind of subtle possession as you call it and welcome back to the realm of submitters. Let all your other subs on the backburner come forth!
" I have heard (from an Afghan man that I know) that in Afghanistan, they will construct kites, and then tie or tape pieces of glass and shards of pottery to the kite-strings and have 'kite-battles', where they try to use the sharp shards on their kite-strings to cut the opponent's strings."
" In the Temple Square of The City, where the nine Greater Gods have their houses of worship, a sudden flash of light blinds (perhaps permanently) all those who are nearby. When the light has faded, a tiny, naked baby is lying in the doorway of each Temple. The Gods, it seems, have come into the world - but why?"
" The greatest tree in the woods has a secret, there is a dungeon under it made from the intricate web of roots. What creatures could reside here? What secrets will the PCs uncover?"