The Candles of God
Perhaps they lack the subtlety of other groups, but the Candles of God have no desire to be subtle. Perhaps they do not keep their secrets very well, but the Candles of God want their voices to be heard. Perhaps they are careless about who they kill, but there shall be no innocent bystanders when the fires of hell consume the unrighteous.
The Candles of God are a small cult, officially outlawed; they worship a fierce and jealous deity of fire whom they believe will soon come to rule the world and cleanse it of the unrighteous. They seek to speed up that process.
They keep their membership strictly secret; any given member will know, perhaps, four or five others at most. Their beliefs are spread through myriad poorly-typeset tracts and pamphlets distributed to their members by a leader, known by the code-name Quicklime. The Candles adhere to a strict set of moral principals- sex and alcohol are only to be engaged in on certain, ritual days; money is to be donated to the cult or to the poor; Thievery, fighting for any purpose other than the advancement of the faith, and eating uncooked foods are all completely prohibited. Members often react violently to anyone who even unknowingly violates their morals.
The cult seeks to overthrow the corrupt, decadent order of society and replace it with the glorious reign of their god. They will stop at virtually nothing to obtain their goals, but their favorite weapon, fittingly, is fire. Most often, they operate through arson, using magic or simple explosives to kill or destroy the properties of those who have offended them, leaving cryptic warnings about the decay of society in the ruins. They save the full force of their wrath, however, for public killings, often wiping out entire crowds of people in an instant.
It is for this, a tactic which they call 'Illumination', that the Candles are truly dreaded- an operative will infiltrate a crowd and begin to cast a very long and complicated spell. Aside from their almost-undetectable muttering of the spell under their breath, there is nothing to draw suspicion to them. Nothing, that is, until the spell is cast, and they and everyone in a hundred-meter or so radius is consumed in a vast, fiery explosion. The Candle, and most people within the explosion will be killed instantly, and fires often spread to surrounding buildings, doing even more damage
Some time later, a threatening note will appear nailed to a door or wall near the site of the blast as the Candles claim responsibility and lament the decay of society, promising the advent of their Utopian reign.
Naturally, this sort of tactic is rarely used, as it takes a great deal of magical training to prepare a candle for the 'Illumination', and the spell can only be performed once. Most often, they attack prominent figures- rulers, war heroes, politicians- making a public appearance, to wield a double blow to public morale and generate more notoriety for their cause.
?
Hall of Honour (1
voters
/ 2
votes
)
Not Registered Yet? No problem.
Do you want Strolenati super powers? Registering. That's how you get super powers! These are just a couple powers you receive with more to come as you participate.
Upvote and give XP to encourage useful comments.
Work on submissions in private or flag them for assistance.
Earn XP and gain levels that give you more site abilities (super powers).
You should register. All your friends are doing it!
?

Responses (12)-12

Superb but perhaps worryingly topical. You should be careful about using this in case of upsetting people affected by recent bombings, but it would make for a very hard-hitting and disturbing campaign.
The combination of arson and extreme teetotality could work well if they chose to set fire to a large brewery.
ephe

A fantasy version of Al Quida.I have used up my 25 votes today but I'll try and vote for it tomorrow.

I like this post, so why only 3.5? Well, it just doesn't seem 'creative/new' enough to me I guess to get more. But it is a solid post, and a well described organization.

Yeha, I agree with Zyl, but it gave me some ideas and thats worth a thousand words.

At last I can give this post the vote that it deserves.

On the whole I agree with ephe - very disturbing
Like the idea of blowing up a brewery - a scenario waiting to happen if ever there was one
4.5 / 5

A pretty good post, but not super original. Overall, it is a reasonably good idea and worth take a look at.

I like this, it is executed well and is ready to use.

Let me just echo what has been said before. In addition, let it be said, the best science fiction/ fantasy is on CNN.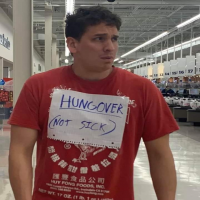 I love the name, 'Candles of God'! And the rest of the sub as well :D
" In the middle of an unimportant combat with some bandits a burst of wild magic transforms all of the PCs and their opponents in to random animals and monsters. They retain their intelligence (though not, of course, the ability of speech). They can either carry on the combat in their new forms, panic, or otherwise react how they see best. After about an hour, they return, unharmed, to their normal form."
" Wytchwolde-Under-Ash, once a great Thorpe, was razed to the ground by the ruthless, and truth told more than slightly deranged, Porcelain Princess and her henchmen, the Purifiers. When the flames had at last subsided, and a kaleidoscope of swirling, dull-gray ash choked the sky, nine hundred acres of old growth iron spruce, black larch and weeping birch, was burned to utter cinders, along with the entire coven of witches comprising the Sisterhood of the Silver Teat. Now, centuries later, the forests are somewhat re-grown, and the town of Foolswater stands where Wytchwolde-Under-Ash once did. It is said that even to this day, one can still find ashes in the otherwise potable well-water of this village. Once a year during the Winter Solstice, the 'Ash-Wind' comes to Foolswater, a suffocating black cloud that passes quickly but leaves dead birds and animals in its wake, darkening the trees, and staining the sky with black snow. The inhabitants of the village know better than to be caught outside during the day-long Ash-Wind. Everyone is locked snugly inside, singing old hymns that curse and re-curse the burned witches who once called this place home."
" The PCs encounter an elaborate trap room, designed to fill with water, drowning those inside. Clever and resourceful, they disable the trap and move on. Only later do they discover that this room is part of the elaborate cooling system that prevents beasts of elemental fire from overrunning the complex. While the fiery beasts run rampant, they begin setting fires, which causes the complex to become increasingly hot and smoke-filled. Additionally, the PCs now have to fight their way out past aggressive fire creatures..."