The Heart is the size of a large fist, of deepest black color, but seems to glow despite it: it is so dark that it is discernible against any background, even in magical darkness. The Heart has a slow beat, it never fastens, it never slows up. The heartbeat can be seen, and it can be felt if touched. Despite the fact that it produces no sound, people would claim they can hear it, for the beat can felt in a short radius around it, felt even in your bones.
OK, what about the heroes?
- the Heart is simply found in a place with strong presence of Undead creatures
- they shall bring it to someone... maybe for destruction, maybe for some nefarious purpose? Many necromancers would be interested in such an item, and powerful Undead definitely too.
- they shall find it and destroy it
Whatever, the Heart is not a good company if you are Living an want to avoid attention. Even if you are protected against its draining powers, and even if you slay its guardians and escape. Wherever you go with it, there rise Undead creatures, big and small, even animals that died next to the road. Passing a cemetery may be downright dangerous, and will infuriate anyone tending to it.
Note: Undead created behave naturally.
A good question is, what is it?
Is it some materialised form of Undead feelings? Is it a creation of a deity (and which one)? Is it only a chance-creation? (Magical catastrophes abound...) Could it be a base for the World's stability, or could it destroy the world as we know it? Shall it be destroyed, or kept hidden and safe, or free? It seems to be passive. Is it really? Could it be 'living' in some reversed way? Could it have wishes of its own, could it be even intelligent?

Magical Properties:

The Heart's power lies in Undeath. If there is a corpse or skelet nearby, it will animate it. If there is a wounded Undead nearby, it will heal it. Luckily, it's powers are limited, as it cannot animate more powerful Undead. There is also a limit on the amount of magic it can contain, once it is exhausted, it takes some time to gather magic from its surroundings. On the other hand, it can drain living beings and convert their life force to magic again. So, wherever the Heart ends up, it creates and attracts Undead. All Undead feel comfortable in its presence, a rare feeling for those living after death. Some may actually start to worship it, creating a cult, very likely with sacrificing living beings. Note: While the Heart cannot drain magic from wizards, it drains magic in its vicinity.
?
Hall of Honour (1
voters
/ 1
votes
)
?
manfred's Awards and Badges
Not Registered Yet? No problem.
Do you want Strolenati super powers? Registering. That's how you get super powers! These are just a couple powers you receive with more to come as you participate.
Upvote and give XP to encourage useful comments.
Work on submissions in private or flag them for assistance.
Earn XP and gain levels that give you more site abilities (super powers).
You should register. All your friends are doing it!
?

Responses (10)

I like the idea that they have to find it and then take it to somebody: having braved a dungeon-full of monsters they then face the same creatures reanimated as they leave!
Consider locking it in a box which can only barely contain its power and sending it via a messenger on horseback to a victim. The messenger has a harrowing journey as he is beset by shadows and half-animated corpses. Upon delivery, the victim opens the box. While he is looking aghast at the beating heart, something unpleasant arrives, summoned by the heart, and kills him...Good for assassination purposes.

It reminds me of the Heart of Lorkhan from the Elder Scrolls:
Lorkhan, the source of all instability, tricked the Gods into creating the world. As punishment, they tore out his heart and hid in the world. Later, the Dwemer found it, and used it to power their creations.

I don't think he knows. He was asking us pretty much the same question in the item's description.

Exactly.

Campaign Info:
In my world, there is a large location after some kind of magical disaster, with a cemetery-gone-wild included. I know it horribly cliche, but... oh doesn't matter.
Now, if some hero ever manages to get into the center of that cemetery, what would he find? Some powerful undead creature? Or perhaps something more exotic? This item is one possible answer to this question. Although as an answer, it produces more questions than I know to answer.
Hmmm... assassin tool. Strange but possible. Makes an instant haunted mansion too.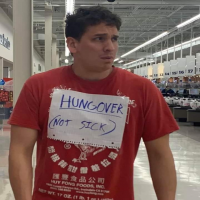 Although as an answer, it produces more questions than I know to answer.
Thats what makes it interesting. Vague is good!
---

Possibly my vaguest submission ever. :) Ideas are still welcome.

I really like the idea-it could be found in a decayed church or temple being prayed to by the Undead. 5/5

Great Post. Neat stuff. 5/5 !

Cue the Indiana Jones theme, time to raid the Temple of Death to steal the Black Heart, the necromongers are worshiping it, and keep raising the corpses of dead villagers to serve as their shock troops and terror weapons.
" What if casting magic changed (for a few hours or days depending on the strength of the spell) the colour of the skin of the spellcaster? It could lead sadly to a very racist world to rp in."
" Orcish currency is derived from glass beads. The art of glassworking is well beyond them, but perhaps the orcs have something of value to the civilized races, such as animal pelts, and well made axes, and bows. The humans trade beads for the goods, and the orcs will trade the beads amongst themselves as a form of their own currency. Perhaps they value blood red beads above all others, or animistic orcs favor beads in the colors of their gods. Inspired by Indian trade beads, some of which could be quite ornate and beautiful. Most North American Indian beads were made in Italy. Surprise!"
" A corpse lays at the side of the road, or path. The man has been robbed of everything but a few tattered pieces of clothing. It looks like the scavengers have been working on him for a few days. The smell is ghastly. What dangers lay ahead?"