Tenets of Knighthood
When one views a knight from afar thoughts of chivalry and deeds of heroic good flood the mind of the youthful and dreamers. But what does it take to gain that title? What is it to follow the code of all knights? The Tenets of Knighthood determine that.
The Tenets of Knighthood
A king or lord is expected to supply his warriors with all the necessities he can afford: spear, shield, armour, clothing and food.
When an enemy yields to a knight, the knight has the right to command him however he chooses on that day. Not even a king can take away this right. Commands to hurt or kill oneself may be ignored and can often release the yielded knight from this command. Commands to humiliate are acceptable but a silent, unspoken agreement to only do so to a certain degree usually is followed. One day the victor may have to yield to the same knight.
The possessions carried by a defeated enemy become the property of the victor.
When one knight challenges another let no one interfere.
The Nine Tenets of Light
Prowess: To seek excellence in everything expected of a knight, martial and otherwise. Using strength in the service of justice, rather than in personal achievement.
Justice: Always seek the path of 'right', clear of personal interest. Justice of the sword can be a terrible thing, so it must be tempered and padded by mercy.
Truth: Speak always with the truth. To lie is to dishonour you lord, yourself, and the powers of Good. It is an injustice to oneself and your charges, a slight to your lord, and a sin to the Gods.
Loyalty: Be known for unwavering commitment to your lord and ideals you choose to live by. There are many places where compromise is expected; loyalty is not amongst them.
Defense: Every knight has sworn by oath to defend his liege and those who depended upon him. Seek always to defend your kingdom, your family, and those to whom you believe worthy of loyalty.
Courage: Being a knight often means choosing the more difficult path, the morally and physically one. Be prepared to make sacrifices in service of the truth and justice.
Faith: A knight must have faith in his beliefs. Faith in God, King, and country is paramount above all else.
Humility: Do not boast of your own accomplishments, let others do this for you. Tell the deeds of others and never your own. To do so shows greed and avarice of oneself and dishonors the face of the true.
Nobility: Nobility is not always a station of birth or a title of blood, yet the actions and beliefs of the righteous. To be noble is to ignore dishonor and to follow the path of honor. Never forgetting that on your shoulders rest the weak. The burden of the weak and of justice are the binding force of what makes a man noble.
?
Mourngrymn's Awards and Badges
Not Registered Yet? No problem.
Do you want Strolenati super powers? Registering. That's how you get super powers! These are just a couple powers you receive with more to come as you participate.
Upvote and give XP to encourage useful comments.
Work on submissions in private or flag them for assistance.
Earn XP and gain levels that give you more site abilities (super powers).
You should register. All your friends are doing it!
?

Responses (6)

The other side of this social system seems to have generated a great deal of buzz, yet this is a clear and well defined code. Well done.
Both posts need to be read to get the most out of them.

This is actually a break down of an original codec, for lack of a better term, in history about the morals of knighthood and honor. It was much larger and a great deal heavier to read. So this is an actual view of what knighthood was supposed to be like. Whether it was in history or not is clouded by those who write it.

A nice moral code that fits well with its counterpiece. Well done.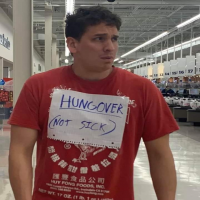 good guide for aspiring (Westerosi :) ) Knights.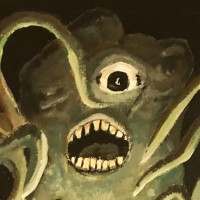 Good, straightforward post.

Useful for any games featuring knights.
" Small identical wooden or metal discs with a strange pattern engraved upon them (do not appear to be coinage). The discs can be found all over the continent; a farmer typically overturns several dozen when ploughing a field. Though they are unnaturally hard to break, they have no known use and are widely used as good-luck charms: almost all households would have them on the doors and on mantle pieces; many people carry one or more on them, bound on to a belt, necklace or sewn on to their clothes."
" A place where a fertility spell has gone wrong.Kisses can lead to pregnancy, any fungus infection runs rampant, corn grows as soon as it is planted,ect."
" An insidious creature, most likely somehow 'related' to trappers and lurkers, the Dead Leaves (for no other name exists as of yet for this foul thing), hibernates for three of the four year's seasons, deep underground. Its active time is Autumn, when trees shed their leaves, depositing colorful carpets across the ground. The terror then emerges and blends in with the surrounding leaves, perfectly camouflaged, waiting patiently for unsuspecting victims. In appearance it resembles nothing more than a ten foot square, six inch thick, layer of bright yellow, orange, and red leaves. The only hint that someone is walking on top of it, comes in the form of an unusual amplified sound of leaves crunching underfoot. Too late usually, the victims notice this additional 'crunch'. The Dead Leaves will then swirl and 'rise' up to smother and suffocate the victim, like a colorful, malevolent, boa constrictor. Fire, as can be imagined, is particularly effective against this creature, but one has to *know* it's there before putting it to the torch. And there's the rub. The creature is impossible to 'identify' in a large patch of fallen leaves by eyesight alone."