Spellshaper
Forget the white mare with swan wings, Spellshaper is a completely different kind of pegasus. He is a hell raising, head tossing, hot blooded beast with one driving passion...to race.
Special Equipment:

Generally has one or two pieces of horse brass woven into his mane, usually a Jove's Favor, and a Protection from Cold charm. Also has a very expensive racing harness and saddle for his rider.

Appearance:

Spellshaper is a blood bay (dark auburn red color) pegasus stallion with the red brown wings of a hawk, or eagle. In the sunlight his coat glistens like brass, and he is a beautiful animal to be seen flown on a special long lunge line. This lets him fly and excercise without a rider, but without just being turned loose into the sky.
On the ground he paws the ground with his hoofs, demanding and impatient. He tosses his head, and is constantly making noise like a spoiled brat, squealing and neighing loudly at other horses and pegasi. He has dark brown eyes taht almost seem black, and he stares intently at everyone who gets close to him. Some he instantly dislikes and tries to lash out at them with hooves, or a painfull bite that can send even a seasoned warrior limping away to the healers. Spellshaper is a racing celebrity, and he knows it and compliantly acts the part.

Background:

This stallion was bred by special breeders in the desert to produce a very strong, very fast flyer with a great amount of indurance to win the near mythic Triperfecta. He is driven to compete with anything that flys, racing birds, horses on the ground, anything that moves even moderately fast. He entered several juvenile stakes and won them easily. The more common pegasus stock couldn't match the stallion for burst speed, or his almost insane drive to win win win.
He entered the Grand Derby, and won easily.
He entered the Quickness Stakes, and destroyed the competition with an unrivaled win by nearly 31 lengths.
All that is left is to win the last leg of the Triperfecta...

Roleplaying Notes:

Spellshaper should be difficult to control, and generally more trouble than he is worth, except when he is put in a race gate, or on a race track. As a race stallion, or stud pegasus, he is nearly priceless and would command many thousands upon thousands of gold pieces on the race market. If he were sold he would bring somewhere in the neighborhood of 200,000 gold pieces. He could be bred to other Pegasi for a stud fee of about 1,000 to 1,500 gold pieces. This might seem high, but some race horses have actually sold in the millions of dollars and charge 2-4 thousand dollars for stud service. For game ideas, see the Plot link below.
?
Scrasamax's Awards and Badges
Not Registered Yet? No problem.
Do you want Strolenati super powers? Registering. That's how you get super powers! These are just a couple powers you receive with more to come as you participate.
Upvote and give XP to encourage useful comments.
Work on submissions in private or flag them for assistance.
Earn XP and gain levels that give you more site abilities (super powers).
You should register. All your friends are doing it!
?

Responses (5)

Hey man, got a tip? Anybody got a tip? I'm putting my life savings down on #8. It's 500/1, man, 500/1!
4/5.

Too funny

Other contesting creatures could include: a wyvern, a (secretly) undead mummified unicorn (hey, man, why is your steed wearing barding in a race? -to give the other's a chance, lad!) or a nightmare with hooves of fire (though the last one could easily become enamoured with Spellshaper!

Updated: Added Freetext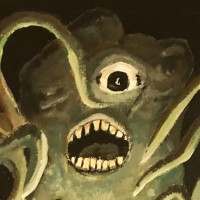 Cool, and EM's comment is pretty cool as well!
" Earrings are said to give the sailor better sight. The pulse center for the eyes is through the earlobe."
" A rare branch of the arcane masters, encountered only among the deepest hill folk or ramshackle cabins, the Saucerer takes his power directly from the consumption of cheap liquor. Only the strongest, rankest, most nauseating of homebrewed alcohol will do, where it is instantly converted into mana available to the caster. Without a minimum level of inebriation, the Saucerer will be unable to cast any spells, as focus inhibits his spellcasting abilities."
" Here at Dragonsfoot http://www.dragonsfoot.org/forums/viewtopic.php?f=42&t=65381 The post discuses the use of the classic arcade game " Dragon's Lair" as a playable dungeon but it approaches it like a normal D&D game. You cannot represent DL with " Ok Bob, it's your turn what are you doing?" So I've got a germ of an idea. The castle itself is a dream construct of the way-too-powerful-to fight Dragon. From a distance the castle is changing, growing towers, walls falling , getting bigger and smaller in rapid succession. The castle "eats" interesting things that the players will need to extract. It is also Multidimensional and planer and moves around. The way I am planning on running it is that individual rounds are broken into 3 parts and only one player gets an action to interact with the "trap". a second player will be able to aid the "phasing" player in what ever action he takes. casting spells will be broken up over the 3 partial rounds(depending on L of spell).The phasing player will in essence be the party leader for the 3 partial rounds. The phasing player "job " will be rotated in some fashion(havent got this worked out yet). This is all run w/ the idea that you are trying to recreate the frantic pace of DL The growing and shrinking nature of the castle forces constant movement on the players A brief description of the situation will be provided with the idea of "looking around" will be an action that takes up a whole "partial" round. A few normal combats to be sprinkled in. Since a lot of work will go into an encounter that should only take IRL 2 maybe 3 min., the rooms and traps are reusable (justified by the "dream logic") This will obviously not work for a large group of players. Prob want to keep it to 3 or 4. This will require MASSIVE prep time for what will prob amount to a 1 hour crawl at best (depending on how many standard fights you work in) That's why REUSABILITY is key. To make the prep worth it , you can rerun it w/ the "dream logic" Not sure if I'm going to pull the trigger on this. But I really like the idea.Not promising a part two if I don't."