Power Stones are a powerful magical tool. They connect a spell caster to the power of remote Ley Lines and Ley Line Nexii. It may also be possible, where such things exist, to connect to a Clathrate.

Unused Power Stones appear as two orbs of stone connected by a thin neck, like an hourglass. The maker carves it from a single cylindrical piece of rare stone. Once shaped, each half is the size of a hen's egg. The next step is to inscribe the entire surface with mystical runes. This process takes several weeks of effort by an expert.
To use, the user brings the connected stones to the chosen ley line, nexus or other power source. The user should prepare a defended place to hide the source stone.
All that remains is to break the two halves apart and place the source piece. The remaining stone is ready for use.
The stone now allows its bearer to draw upon magic as if they were standing at the source stone's location. If someone moves the source stone, this severs the magic connection.
Campaign Notes:
This item assumes that rules for using Ley lines exist in your game. Where such rules are not present, here are some suggestions:
Ley lines are 'natural' sources of power for magic. They allow the caster to draw power instead of using their own personal reserves. Game masters could allow this energy to augment spells, increasing power or 'casting level'. For Manna-based systems, these stone provide a supply of running manna.
You may choose that a user must have a specific skill to use these stones, or spend time attuning it.
Options & Ideas
Value of Stone
The power and nature of the manna provided by the stone could vary with the quality of the stones used. Perhaps different minerals have affinities for different types of magic.
This is How they do Magic Here
In this world, the only way wizards can cast spells is to use these stones. Each stone requires a unique magical place for the source stone. Wizards can carry many stones, and greater levels of power need greater levels of skill to use.
With few exceptions, wizards use only those stones they had crafted and placed themselves.
Found Stones

The party has found one of these stones. It seems quite potent. Unfortunately, the Ley line it draws from is variable. Occasionally, surges of different types of magic can erupt, causing an unexpected dark taint to magic.

?
valadaar's Awards and Badges
?
Community Contributions (1)-1
And, of course, if someone finds your stone, they could feed it through some nefarious ritual nasty magics that will blow up into your face the next time you use your stone. Or do more innocent things like spy on you. Make sure to hide the stone real well!
Not Registered Yet? No problem.
Do you want Strolenati super powers? Registering. That's how you get super powers! These are just a couple powers you receive with more to come as you participate.
Upvote and give XP to encourage useful comments.
Work on submissions in private or flag them for assistance.
Earn XP and gain levels that give you more site abilities (super powers).
You should register. All your friends are doing it!
?

Responses (5)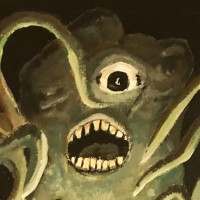 A followup submission on Ley Lines and Nexii is planned.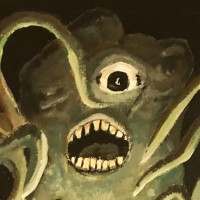 And, also clearing out the in-works. I think this could be useful.

A nice little thing for a magical world.

The Options & Ideas section sets this apart but otherwise this is a solid but slightly too conventional idea.

3.5/5 GURPS has TONS of stuff about stones like this, I think there is a whole source book about them. Tying them to ley line is the nice touch that earned 1/2 point
" The two cathedrals in the Citadel stubbornly ring their bells two minutes apart, since each believes the other to be too early or too late respectively. This has been done for over two hundred years."
" One of the PCs comes across a magical ring that grants some power but has odd aura as if cursed. Yet this curse is different than the standard curse. When the PC puts on the ring he/she suddenly feels married. There is now an illusionary woman, who he/she cares deeply for but who is also always very critical of the PC. The wife is demanding of attention and constantly giving the PC directions. The PC wearing the ring is the only one that can see and hear the bride. The curse can never completely be lifted. Even if the PC takes off the ring and somebody else puts the ring on; the PC will still be visited by the ex-wife at least once a month. During this visit she will demand money and apologies."
" The PCs have travelled long and far. As nightfall approaches a mighty storm is unleashed. Luckily there is a lush wood nearby the path. A good shelter for the rage of the unnamed weather gods it seams at first. As the PCs enter under the roof of this dense wood, they are welcomed by only a few drops wich is allowed trough the thick forest crown. A fire is offcourse required to warm the weary bones of the travellers. As one of the party is set to the task of collecting firewood the others settle down at a suitable location. But alas, they did not know the perils of this forest. But it seems clear to the rest of the party that something ill is at work as the woodcutters scream echo from afar."