Full Item Description
A bronze statue of a snake sits atop a green velvet cloth, coiled and asleep, its body splits thrice between three heads, each of which appears to be blind. It would be possible for a slender human woman to slip her wrist into the coil and wear it as a long band but its weight is awkward and the metal is cold. There is no maker's mark.
History
Presceni was a young mage, not of any renown or serious threat. He was both servant and student of the greater teacher, Descentio, until a mishap in the wizard's study changed his path of learning. A single rap snake lunged on a distracted Prescini, darting from an opened container and striking his hand, sinking its teeth deep into his flesh and releasing its poison.
Presceni was laid up for days as the poison tried to kill him. Nights of fits and sweating, days of hallucinations and pain, but Presceni recovered and from that moment he began his study of serpents and his magical theory and further discoveries and creations all revolved upon his love and admiration for the creature that almost destroyed him.
The Statue was created from the corpse of a three-headed snake which was pickled in brine and used as a gimmick in a traveling market, Presceni "convinced" the seller that it would be in his best interest to release it to him. The brine had given the snake's body a sheen and Presceni worked the skin with arcane oils and magic to transform it to metal while keeping the texture and returning a semblance of life to the remains. The blind eyes became like opals, as it rose in attendance to the words of Presceni and began its service.
Magic/Cursed Properties
Each head is still until a secret word is spoken, then they would animate and begin to fight amongst themselves, snapping at each other.
Presceni would get their attention and they would listen to his requests. Each head is a consultant, the left head knows of the past to an extent, the middle speaks of the present, the right, of the future. They can also be asked of things that never were, are, or will be, but this will cause them to fight amongst themselves again as they are prone to argue.
The secret word was lost with Presceni, but even if the word was known the speaker would have to be able to speak serpentine to say it correctly or to converse with the three.
Not Registered Yet? No problem.
Do you want Strolenati super powers? Registering. That's how you get super powers! These are just a couple powers you receive with more to come as you participate.
Upvote and give XP to encourage useful comments.
Work on submissions in private or flag them for assistance.
Earn XP and gain levels that give you more site abilities (super powers).
You should register. All your friends are doing it!
?

Responses (10)

Updated: made into a normal submission

Hmmm ... a curious divination device and potentially very useful – assuming of course that you can get it to work
There is potentially a mini-campaign here – learn about Presceni's Pillar and its' powers, seek out the history and lore surrounding Presceni, and hopefully locate the correct activation word
Definitely has potential – 4/5

Now this is how divination devices should work!
I can well imagine a bigger version in some lost ancient city, still able to offer advice, if you know the right words. Those who seek it have to brave uncounted dangers... and you know the rest.
Also very like their bickering nature; don't come too close, they might snap out at you as well. :)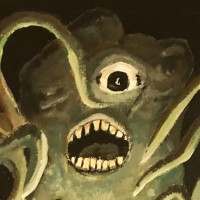 Nice - Not overpowering and has a definite cool factor!
Well done!

Different, quarky and inventive. I like it. I wish there was more to it but it is short. I don't understand why he made it as an oracle, but it is a unique idea. I just wish it explained why.
---

Ive been going back and forth on this, but I believe magical crafting has to involve taking something strange and singular to truly make it extraordinary. It is more in the item than in the magician, what will be produced.
Anyone remember Mombis' powder of life and what they made out of objects in the storeroom, Gump?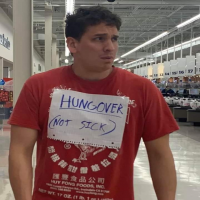 I must say, I like this one! Missed it the first time around. I echo manfred's comment.

A likeable quirky oracle
" No one is allowed to do harm to those of Highest/ Imperial rank, those of the Imperial household or those related within two steps of blood. The second tradition is an executioner must be of a higher rank than those he executes. This leads to 'issues' when someone tries to harm a member of the Imperial clan or when these members are subversive. Such people are often killed by the being chained under a giant bell. They die within a day or so from the vibration, but they die untouched by Human hands."
" In an area albinos are considered to be evil mystics and locals ward themselves against them by turning their backs to them to avoid being mesmerized. Suddenly the angeliclly pale loner with white hair and violet hued-eyes is suddenly an outcast, and his companions are treated as if they have been mystically bonded into his service, and could be treated with attempts to intervene or given the same stony treatment. Expect poor quarters, no hospitality and to pay twice as much for everything."
" How Jayel became the proprietor of the Wanton Wench is more or less a hand-waved affair by the local officials. The facts known by 'upstanding' folk are that a fresh-faced young girl by the name of Jayel came into Gatewatch, disappeared, and reappeared the aged and stern woman she is today. The facts known by the night watch are a marked decrease in drug trafficking and battered women appearing on the streets. The fact known by Jayel is that she killed a man with her bare hands, and has never looked back."