Order of Eternal Flame
The Order of Eternal Flame was a great order of the past, dedicated to bringing law and justice to The Lands. The Dragon Knights brought a golden age to the Elder Times. Unfortunately, they were betrayed and that golden age has been lost.
The Greater Dragons (of ORDER) worship the Spirit of the Law and Justice, seen as an eternal flame. This spirit is said to burn inside each Greater Dragon and give them their purifying fire. In their immortal wisdom, they saw their time was ending and that the younger races needed the Eternal Flame. To pass The Flame on, they first created the Lesser Dragons. The only Dragons of this age. The Wells of the FlameGems were gifted to the world so Mortals could find those with draconic spirits or strong eternal flame. A worthy person, once presented would have a FlameGem rise from the Well and bind to the worthy... marking them for all to see.
These Worthies became Dragon Knights, the partners of the Dragons, to promote Order, and Justice in mortal society. These Dragon Knights ride their partners, fighting with them, to promote Order and Justice, and a 'Higher Society'.
Each Dragon Knight wore a FlameGem, which burned with The Flame when touched by a worthy, as a badge of office. They always helped and adviced, rather than forcing their will (and that of the Greater Dragons) upon the peoples. The Dragons hoped to teach mortals how to achieve a true society.
Over the age, the Dragon Knights helped The Human Lands to reach a higher level of civilization, where the needs and wants of most were fufilled, where wrongs were addressed, and people were generally happy.
Then, The Darkness came. The Order of Riders fought against it. Eventually they were betrayed by a corrupted one of their own. The Age came to an end. A new one began.
?
Community Contributions (1)-1
If you want to make them an active part of your campaign.
The order survived, barely.
The Betrayer has lived a pitiful existance as an undead. He is bound to the world until the Order has been restored and Dragon Justice brought to the world. The Betrayer, Jareth, is sorry for what he has done (since he has witnesses the fall of civilization due to his dreams of greed and power. But without a well and a choosen one, he has been waundering pitifully for the ages, feeling quite sorry for himself.
Then he feels it, the call of the Dragon. Someone has found a stone and has been choosen. The Dragon has taken wing. Now he must reach them and train them before their destiny comes crashing down upon them.
Possible riders: a fiesty young girls who found a FireGem and awoke a dragon... one lone boy finding a well that had washed up after a landslide.... This handful of Dragon Knights have taken up the mantle of the Riders of Old, they will bring The Light of the Eternal Flame to the people again. The Mortal world will reach its potential.
Not Registered Yet? No problem.
Do you want Strolenati super powers? Registering. That's how you get super powers! These are just a couple powers you receive with more to come as you participate.
Upvote and give XP to encourage useful comments.
Work on submissions in private or flag them for assistance.
Earn XP and gain levels that give you more site abilities (super powers).
You should register. All your friends are doing it!
?

Responses (4)-4

This is very nice - a partnership between men and dragons isn't something you see very often.
I'm curious, though: a 'true society' and 'justice' are concepts that can vary as much as there are people to talk about them. What kind of morality does the Order promote? Freedom of choice, or a morality imposed by military and authority? Do they see themselves as paternal? How do they look upon society as it is? With disgust or sadness or a sense of duty?
More, more!
---

These Dragon Knights ride their partners, fighting with them, to promote Order and Justice, and a 'Higher Society'.
I am thinking originally it was a lawless time full of petty kingdoms and barbarian tribes and evil wizards.
The Order Knights are part Arthurian Knights (mostly), Part Lensmen (aids of society) (thus part Jedi which are a mix of the two). These are the inspirations I had for them. If you need to fill out the details, those are the templates to use.
Shorthand for their ideals
Order of law, balanced by mercy, would be their order.
Justice for all... all are equal under the law.
The Strong do not rule the weak, they serve the weak.
The Knights are here to serve this higher ideal, to set an example of how to live. And to give assistance against those opposed to these ideals.
A true society would embrace an egaltarian ideal, where everyone would live in peace and harmony, balancing their personal good with the good of society.
That is the thumbnail sketch.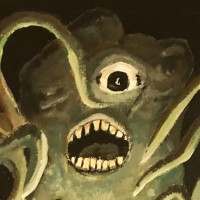 An interesting concept!
---

Not really a single post, but 4 subs that make up a greater whole.
They are handy to add into your world's backhistory, or to utilize as a modern or recent past element. The Return of the Riders would make an interesting plot line.
" Magical forests are never a good place to sleep, especially seeing as much of the population is nocturnal. Firewood taken from the wrong tree can turn against its collectors, and a strangling onslaught of angry twigs and branches can be surprisingly severe and difficult to disentangle yourself from. Fires themselves attract enemies, and not only malevolent predators. Giant moths and gloomwings are tempted by the heat and light, but are often misunderstood."
" In the Middle Ages, and even up to the early twentieth century, most of Europe's executioners were related: the Sansons and Deiblers in France, the Pierrepoints in England, etc. The reason for this was that, it generally not being socially acceptable to, well, kill people, executioners and their children could, generally, only marry other executioners or <i>their</i> children. The parallels with massively inbred, Hapsburg-style dynasties are obvious- imagine a rather clever but politically inept satirist noting this, and being sentenced by the latter to a meeting with the former; even worse, imagine a dynasty of deranged and deformed executioners- think Texas Chaisaw Massacre with government funding."
" Molk Peruda is encountered by the PCs on the second day of their journey west from the salt-choked port of Quyn, as they prepare to explore the jungle. He appears a gaunt, wolfish man, with matted, dark hair that sprouts from his head in dreadlocks, contrasting with his well-oiled, blue-black, conical beard. His eyes are hidden ebon shards beneath thick arching brows, his nose, crooked, long, and reminiscent of a snout. His mouth is a thin, dark line, his teeth unseen even when he parts his lips to speak. His skin is the color of tallow, surprising perhaps for a renowned jungle guide, yet his natural helm of dreads and the jungle's canopy keeps the sun from bronzing his originally pale flesh. On his back are tattooed three women from the waist up, side-by-side, each resembling the other but of different ages. This is a tattoo of Molk's mother, sister, and daughter. His wife (don't bring her up to him!) was killed by marauding Qullan years ago, and appears as her own tattoo on his broad but sunken chest. His feet shockingly are turned around 180 degrees at the ankle, facing towards his back! A curse from a pernicious shaman. Molk walks feet backwards (he's used to it) and walks backwards, forwards. This can be very disconcerting and outright creepy to the PCs as he guides them through the rainforest. Slung from his back is an archer's quarrel of treated wood carved to resemble a stalking leopard, in his hand a re-curved composite bow of horn and sinew, with a pair of vivid, red eyes, each one painted on the opposite side of the hand-grip. In a leather sheath at his belt, hangs a falchion, its pommel adorned with a curved bird's head and beak."