Old Stone Face
There are many scret places in the old forests; the least of which is by no means Old Stone Face
What Does He Look Like?
Old Stone Face is a gigantic cliff face, complete with roaring waterfall and deep pool. He is secreted away behind tall oaks in Wraffaway Wood. The cliff rises majestically out of the pool; a peculiar erosion forming an almost face-like bulge twenty or thirty feet up. The waterfall is pouring out of the "mouth" of the bulge, and splashes into the crystal pool below. On either side of the water are long lines of boulders, perhaps forty feet long, that end in five smaller splits, almost like fingers.
What's so Special?
Every now and then, when someone stumbles upon his pool in the woods, Stone Face will wake up. With the grating sound of stone on stone, he yawns heavily. He will speak to whom ever is nearby, his voice deep and throaty, and distilled by the sounds of the waterfall. He will speak amiably about the changing seasons and the wearing away of his lips. He knows many things about the forest but little about the surrounding area and none about the affairs of the world at large. After a few hours of idle talk, he'll bid his guest goodnight and drift once again to sleep.
What is He Really?
Old Stone Face is, or rather, was a massive giant. His name was Thrundle, which means sleeper in their tongue. He earned it well, sleeping where ever and when ever he got the chance. This created problems for him, but in the long run they are unimportant. One day he lay down in a dry river bed and fell asleep. He slept for years and years. While he slept, his body turned to rock and the river returned. It bored through him and began to fall from his mouth as a waterfall, and formed a deep pool at his chin. When Old Stone Face next awoke, it was to the sounds of merry voices. He greatly startled the picnickers that were happily chatting beside his pool, but when they saw that he meant no harm, they gladly returned to investigate. After a pleasant chat, in which Old Stone Face got his name, he settled back to sleep and they went on their way. He is now, truly, not alive. He has no pulse and no blood. He is made of stone, and a river runs out of his mouth.
Not Registered Yet? No problem.
Do you want Strolenati super powers? Registering. That's how you get super powers! These are just a couple powers you receive with more to come as you participate.
Upvote and give XP to encourage useful comments.
Work on submissions in private or flag them for assistance.
Earn XP and gain levels that give you more site abilities (super powers).
You should register. All your friends are doing it!
?

Responses (9)

Is he undead? Can he harm anyone?

A quaint creature/location.
Typo alert- 2nd paragraph, last line- drift once again "to" sleep
---

Thanks, Moonlake, I saw that while writing and thought I'd fixed it, but apparently not.

Much of the fantasy setting has been folded into the sensibilities that come with sci-fi and wargaming. For example if you steal the belt from a Frost giant, and it grants you giant strength does that mean that the Frost Giant was actually weak? Does that mean that the Frost giant you stole it from actually had double a "normal giant's" strength? Well in the mytho-historical fantasy setting those question won't matter. In a modern fantasy setting lets call it speculative-literary, things have a more defined nature and the laws of that nature is finite. So I am okay with this face just being a giant that fell asleep who occasionally chats with people.
That said, this is cute but not really useful or interesting. Maybe as part of a larger forest or something like that.

Not bad at all. I can see uses for this as a guide or resource. Might be useful as a "red herring" as well. This would be fun to use on the PCs when they set up camp and bed down for the night. "Who's on watch? Okay, you suddenly hear a loud, creaking noise that sounds almost like a yawn, but far too loud and too deep to be anything human. It sounds like it's coming from the direction of that odd-shaped waterfall you passed earlier."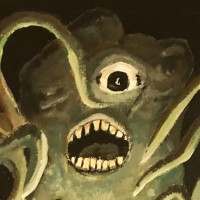 I think this is neat piece that fits prefectly into mythic style fantasy.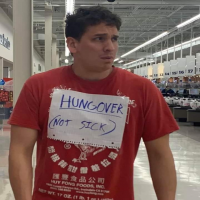 I'm going with a combination of, "what axle, slart, and val said." :)
I like these type of peculiar, incongruous encounters, with a slight mythic, unexplained quality to them. A 'river runs out of his mouth' is neat.

Cozy. Fitting for a fairytale RPG. Could easily make it more suitable for adult fantasy though.
" Termites, in certain places, make homes that can be eight meters high and only a half meter wide. They are built facing North to South to take advantages of the suns travel, maximum heat in the morning and evening and little in the afternoon. Imagine grassy plains with vertical structions facing a certain direction all over the place. Ambush? Maze? New creature? Larger structures?"
" A demon who isn't some hideous creature bent on consuming souls, bu is, in fact, a likable chap who enjoys having pleasant chats with people - trying to talk them into becoming his servants."
" According to the Journals of Lord Goidol, the people of the Southern Cities wear heavy coats all the year round, despite the stifling tropical heat. They claim that to do otherwise angers the gods, and it is true that visitors who refuse to don the local garb are often struck down with a paralytic fever."