Novotie
The leaves talk and caress the mind of those who are willing to listen. We know what it is they say and it does not bode well for the civilized lands to our west. Woe to them I say, the land will return to it's natural state one day.
-Enio Lacvite - Knowledge Seeker of the Rred Leaf
Race : Derevo/ Novotie
Appearance : Dark hair and eyes, skin ranges from dark to light brown. Slightly large ears and eyes.
Average Height : 7' 3"
Average Weight : 230 lbs
Average Lifespan : 530 years
Typical Climate : Forest, Jungle, Temperate/ Sub-Tropical
Description : They can average to be around 225 - 240 lbs, but their bodies portray grace and beauty not muscular obesity. Their ears are larger than a human's ears, allowing them exceptional hearing. Their small facial features gives them a childlike look that their constant smiles do little to hide. The color of their skin ranges multiple shades of brown, giving them the ability to almost vanish in any woodland surrounding if similarly clothed.
Distinguished Traits : The Novotie are the oldest lived race in the forest as well as most of the known world. Their closeness to the spirit of the forests and their God has given them a few abilities that are special and thought of as gifts from Berakas. They have a powerful form of infravison that can see up to 65' in total darkness, and can speak to all of natures creatures. They will seldom get lost outdoors, even on the cloudiest of nights.
Personality : Their love for the natural order of things has made their jovial society artistic, and lovers of music, song, and dance. Their skill with instruments is as astounding as their skill with the bow and other woodland weapons. They see any steel weapon as a pure killing tool and will have no business with one, unless forced to fight or defend for their lives. They do however, use daggers or knives, but only to hunt and skin animals with, not to kill or maim a person. If backed into a corner, however, this could change. They also have a high regard for all things living and if they need to hunt for food, they use all parts of the animal that they can and properly giving respect to the parts they cannot. This is normally done by burying them and never done just for its pelt or for pleasure.
Home : Being nomadic, they seldom stay in the same place for more than a few nights. Although this is the case, quite a few have actually traveled out into the civilized lands for a short period in their lives to see other wonders. Their non-aggressive behavior has made their lives in perfect harmony with nature and their wild surroundings. Not out of place in a city however, but they are at home in their element when in the forests.
Relations : Everyone in the tribe is considered an equal and never treated as beneath another. Whether the person is ten years or three hundred years of age does not matter to them. Full respect, though, is given to their Elders of the tribe, but only the Eldest is seen as all wise and knowing and considered the voice for the whole of the people. They are very nonaggressive and extremely polite, but they are fierce opponents when pushed to defending themselves and others.
Religion : They love nature to the fullest possible potential, and will do everything in their power to protect what they feel is a gift from Berakas, their God and way of life, and should be taken care of. They respect the other Gods, but Berakas holds their faith. Their priests are held nearly as high as their Elders in their level of deference and respect. Most of the Elders become priests at one point in their live span however, so they tend to have a number of Priests within their Elder group.
Language : Their spoken language is very melodic and soothing. It is said one nearly sings when they say hello in their language, which isn't far from the truth. Their vocabulary is extensive and precise and one must nearly sing it to get the tone right. Their written language has been accepted by most scribes throughout the lands as a universal text script. Very smooth and flowing and easy to read.
Favored Profession : They have no favored profession, however most Novotie become a Priest at some point in their life.
Not Registered Yet? No problem.
Do you want Strolenati super powers? Registering. That's how you get super powers! These are just a couple powers you receive with more to come as you participate.
Upvote and give XP to encourage useful comments.
Work on submissions in private or flag them for assistance.
Earn XP and gain levels that give you more site abilities (super powers).
You should register. All your friends are doing it!
?

Responses (6)-6

Two paws up. I like the mixture of elements here.

Very sweet.
Not to sound like a pessimistic harbinger of doom or anything, but does their culture have any drawbacks, or is it mostly idyllic?

A solid race. It gets a .5 bonus for the great work and for the wonderful formatting.

Really nice formatting and a very clearly explained race :-)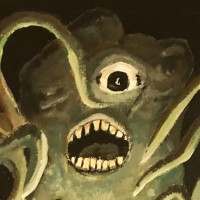 Why did anyone vote on a sub called no-votie! Can't you read? :)
Well done, though I have to echo krome - they don't seem to have any edge to them. I personally think that those attuned to nature by definition need to carry both the idyllic and savage sides of nature. There are both bees and wasps out there :)
---

" In cultures and langauges with very few acceptable personal and family names, nicknames will be used. These nicknames will be based on their physical traits and personalities. So instead of five Ryon Khans, you have Big Ryon, Little Ryon, Fast Ryon, Ryon the Priest, and Ryon with coin. It will make finding people, for an outsider, difficult."
" A wild species, vinus homophagus, more akin to sea-grape rather than the terrestrial variety, is not a monster despite its fanciful name. The grapes, a deep purple color when in bloom, and oozing dewdrops of perspiration, like the most prized and delectable of drinking wine grapes, do however deserve their moniker. Wine made from this fruit, is deadly to most humanoids, as is the raw berry if plucked and eaten from the vine. It is the unnatural chemical concoction found within the fruit's tart skin, which gives the man-eating grape its name. The chemical stew found inside each berry, functions as a necrotic agent, the same as found in some species of venomous snakes. The grapes literally eat their victims from the inside out, via cell death, melting and destroying the organs in quick succession. The tribes of Pra-Oohk Crater, of the jungles of Ghlush are known to sell the fermented 'wine' of this grape to merchants of distant lands. Sadly, the taste of the concoction is divine when first quaffed, and even worse, the man-eating grape wine will never detect as poisonous via mundane means, its horrid natures somehow masking all attempts. Luckily the man-eating grapes are extremely rare, and endemic to humid jungles."
" In the dry steppelands, one of their most valuable exports is the dried sap of the Larthorn tree. These ugly plants are covered with vicious thorns, but the locals harvest the golden droplets that ooze from their bark each Autumn. This sap, once dried, is valued for its medicinal properties and as a spice. Since little gold or silver is found in the hinterland, the dried droplets of sap are often used as currency by the locals."