Hierarchy of the Modern Anglosphere Military
Here is the governing hierarchy of a standard western style modern military. This is mostly just an amalgamation of the military rankings used primarily within the US and UK armed forces with some inventions of my own. (For example, I gave the OF-10 to OF-7 Air Force ranks the title of 'Marshal' just to make them more distinct from their Naval and Army counterparts.) If you're wondering how I came up with this list, I used this link as a frame of reference: http://legacy.koveras.org/ranks/ranks.html
Supreme Commanders (Six Stars)

Ground Force: Grand General
Naval Force: Grand Admiral
Aerospace Force: Grand Marshal
OF-10 (Five Stars)
Ground Force: Field General (Commands an Army Group which consists of two or more field armies.)
Naval Force: Fleet Admiral
Aerospace Force: Royal Marshal
OF-09 (Four Stars)
Ground Force: General (Commands a Field Army which consists of two to four corps.)
Naval Force: Admiral (Commands a Fleet which consists of all vessels in an ocean or general region.)
Aerospace Force: Marshal
OF-08 (Three Stars)
Ground Force: Lieutenant General (Commands a Corps which consists of two or more divisions.)
Naval Force: Vice Admiral (Commands a Task Force which consists of two or more task groups.)
Aerospace Force: Vice Marshal (Commands a Tactical Air Force which consists of all aircraft and personnel deployed in a region.)
OF-07 (Two Stars)
Ground Force: Major General (Commands a Division which consists of two to four brigades.)
Naval Force: Rear Admiral (Commands a Task Group which consists of two or more task units.)
Aerospace Force: Rear Marshal (Commands a Numbered Air Force which consists of two or more groups.)
OF-06 (One Star)
Ground Force: Brigadier (Commands a Brigade which consists of two or more regiments.)
Naval Force: Commodore (Commands a Task Unit which consists of three to four task elements.)
Aerospace Force: Bombardier
OF-05 (Four Stripes)
Ground Force: Colonel (Commands a Regiment which consists of two or more battalions.)
Naval Force: Captain (Commands a Task Element which consists of one vessel.)
Aerospace Force: Group Captain (Commands a Group which consists of two or more wings.)
OF-04 (Three Stripes)
Ground Force: Lieutenant Colonel (Commands a Battalion which consists of two to six companies.)
Naval Force: Commander
Aerospace Force: Wing Commander (Commands a Wing which consists of three to ten squadrons.)
OF-03 (Two Stripes)
Ground Force: Major (Commands a Company which consists of two to eight platoons.)
Naval Force: Lieutenant Commander
Aerospace Force: Squadron Leader (Commands a Squadron which consists of three to four flights.)
OF-02 (One Stripe)
Ground Force: Captain
Naval Force: Lieutenant
Aerospace Force: Flight Lieutenant (Commands a Flight which consists of two sections.)
OF-01
Ground Force: First Lieutenant (Commands a Platoon which consists of two or more squads.)
Naval Force: Lieutenant Junior Grade
Aerospace Force: Flying Officer (Commands a Section which consists of two to three planes.)
OF-00
Ground Force: Second Lieutenant
Naval Force: Ensign
Aerospace Force: Pilot Officer
WO-05
All Branches: Chief Warrant Officer 5
WO-04
All Branches: Chief Warrant Officer 4
WO-03
All Branches: Chief Warrant Officer 3
WO-02
All Branches: Chief Warrant Officer 2
WO-01
All Branches: Warrant Officer
ER-09
Ground Force: Sergeant Major
Naval Force: Master Chief Petty Officer
Aerospace Force: Chief Master Sergeant
ER-08
Ground Force: Master Sergeant
Naval Force: Senior Chief Petty Officer
Aerospace Force: Senior Master Sergeant
ER-07
Ground Force: Sergeant First Class (Commands a Squad which consists of two or more fireteams and a coordinating commander.)
Naval Force: Chief Petty Officer
Aerospace Force: Master Sergeant
ER-06
Ground Force: Staff Sergeant
Naval Force: Petty Officer First Class
Aerospace Force: Technical Sergeant
ER-05
Ground Force: Sergeant (Commands a Fireteam which consists of four to five soldiers.)
Naval Force: Petty Officer Second Class
Aerospace Force: Staff Sergeant
ER-04

Ground Force: Corporal
Naval Force: Petty Officer Third Class
Aerospace Force: Senior Airman
ER-03
Ground Force: Lance Corporal
Naval Force: Seaman
Aerospace Force: Airman First Class
ER-02

Ground Force: Private First Class
Naval Force: Seaman Apprentice
Aerospace Force: Airman
ER-01
Ground Force: Private
Naval Force: Seaman Recruit
Aerospace Force: Airman Basic
Article Codex

Rank Systems
By:
Strolen
Systems • Societal/ Cultural • General
I am always looking for rank structures to use in games. It is my hope that you will share some of your historical knowledge or ranks and/or reveal to us the hierarchy of ranks in the games that you play.
Not Registered Yet? No problem.
Do you want Strolenati super powers? Registering. That's how you get super powers! These are just a couple powers you receive with more to come as you participate.
Upvote and give XP to encourage useful comments.
Work on submissions in private or flag them for assistance.
Earn XP and gain levels that give you more site abilities (super powers).
You should register. All your friends are doing it!
?

Responses (4)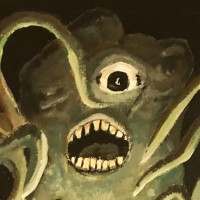 What it says on the box. A good listing of ranks.
Might want to link it to the Ranks codex.

Useful.

This a good place for these types of foot notes, it is well presented and easy to follow, the most important thing for a long list
" On route from Geli to Nekrass the characters meet a peasant boy on the road. He's wandering in the direction from which they've just come. If this seems a little bit incongruous, they may wish to ask him a few questions. He's perfectly willing to talk: he's called Lamish and he's run away because he knows he is the heir to the throne of Geli and his parents didn't believe him. How far is his home? About five weeks walk from here. How much has he eaten? Nothing. Has he drunk? Only from the filthy roadside ditches. In short, it's a wonder he is still alive. And yet he seems perfectly healthy. Is he a thief, waiting for travellers to trick? Is he lying because there's something more sinister under all of this? Is he telling the truth? And anyway, what should the characters do? Do you take him to Geli? Do you try to find his parents? Or leave him to make his own way?"
" Imagine that all the humanoid and demi-human laguages are actually the same, but pronounced with outrageous accents and bizarre idiom. All the elves have a French accent, all the Dwarves have Swedish, Dragons have a Pakistani accent..."
" In this culture it is not wise to talk too much good things about anything - especially children,lest some evil spirit steals it. So it is customary to say it is ugly and weak and will surely not survive. Also: 'The man who boasts of his young woman is a fool, The man who boasts of his wares will get rich.'"