Fresh Water Giving Pearl
A magic pearl that creates a quantity of drinkable water when sucked upon or stirred about in a liquid.
This item can be created by nature clerics and druids for travelers without a water source. Divine magic creates a freshwater pearl in a river mussel. (The river must be among the most pure and fast flowing.) The pearl contains within its magic sheen up to 4 gallons of fresh clean water.
To release this water a character must contemplate their gratitude to the earth and caress the outside of the pearl with some liquid. As this liquid flows over the pearl it releases twice its volume in water. The pearls may be safely held in the mouth and sucked upon until one has quenched their thirst or it may be transferred to a pot where it will produce water more quickly. After releasing a total of 4 gallons the pearl is dry.
A swallowed pearl will not harm a respectful character but a despoiling character must make a save against terrible pain and damage. A swallowed pearl disappears.
Soaking the pearl in very pure water and ardent prayer may revive a pearl for repeated use. Holy figures with sanctified fonts to refill in may get years from a single pearl. Laity typically will get no more than 7 uses. Each time a pearl is revived it soaks up as much as 4 gallons of water.
A spent pearl remains a valuable and venerated item to the clerics who created it. Callous disposal of these items is resented by the clergy.
Backstory:
The great confluence of people gathered at the last river on the desert edge. They were peasants, refugees how could they survive in the heat? How could they survive without water?
Ahead the holy one raised his hands and a cool mist rose from the river bringing a tranquil calm.
'Kneel before the waters, as I have taught you. Promise the land your sweat as you receive its bounty. You shall not corrupt it with sickness nor abandon it in its age - its future shall be tied with yours.'
The holy one walked among the kneeling supplicants gathering the most fervent, lifting them up and placing a pearl in their empty left hand.
'With your left hand hold the land's riches. With your right hand you pledge to defend her.'
This was the first ceremony of the Giving Pearl.
?
Hall of Honour (2
voters
/ 2
votes
)
Not Registered Yet? No problem.
Do you want Strolenati super powers? Registering. That's how you get super powers! These are just a couple powers you receive with more to come as you participate.
Upvote and give XP to encourage useful comments.
Work on submissions in private or flag them for assistance.
Earn XP and gain levels that give you more site abilities (super powers).
You should register. All your friends are doing it!
?

Responses (12)-12

Now this is more like it!
This is a cool item. Since I'm a rather low-magic sort (in some ways), I think I'd probably use it as a tool of nature priests and messianic cult leaders and such to awe people. I can see some Jesus-like holy man sending his devotees into the desert to contemplate their gods or whatever, and giving them this miraculous pearl.
This is a good enough idea that I can almost overlook the lack of a backstory... But you ought to have one, even if it's as basic as 'the Lord of the Mountain gave 100 of these to his wisest priest as a gift of devotion' or something like that.
Better and better, Sigurd.
4/5.

I *love* this item, an excellent low-magic one that is very useful without being powerful-the best sort.

Simple. Logical. Useful.
I like it. Would you mind if I would use this effect for my nature priests? Religions would thrive on such effects.

I just edited some spelling errors and adjusted the item categories. (No biggie on the item categories and free-text, that just takes a bit more familiarity. They are much more clear (and better explained) on version 2.0.

Yeah, I like this item too. It is nice and not world shattering when theres only one or two of them. 4/5 for coolness.
I kinda like the fact that it stops giving water after about three days worth of water. It is a welcome refreshment from al the cups of unending water.
One question, would one be able to tell this apart from a normal pearl, and if not then wouldn't all pearl be, if not venerated, at least respected by the clergy?

It would not possibly be damaging even if there were many of them, note the requirements.
Pearls will have significance for the religion, and this pearl should be different from a common one... if only in a special sheen visible to a priest, or a devout worshipper. It could also seem slightly bigger.
On an unrelevant note, a US gallon is about 3.8 liters, the UK gallon ~4.5 liters. Checking http://www.aircav.com/survival/asch13/asch13p02.html (link supplied by all-knowing MoonHunter), on a hot desert could a pearl keep you perfectly healthy and active for some two days, more if only survival is asked for. So it is more an insurance than a life-saver, be sure to bring that water along.

I'm American, and do a lot of camping. To 'survive' you need about 2 liters, a gallon has a bit less than 4. In temperate climate you could last about a week off of one of these. However, if you are traveling more than 10 mi(16 km) a day you're going to need more than 2 liters. Thats just from experiance though, I know people who can get by on 3/4 of that, and others that need twice that to keep going.

Very simple yet useful; I like it!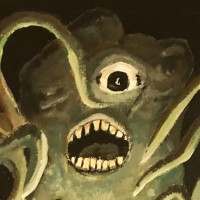 Simple. Logical. Useful. Excellent.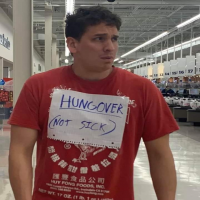 Since I voted, but never commented, yep, what val said.

This is a great item, very useful, I'm surprised this item wasn't made earlier.
" A young girl with a dirty face and tattered dress stands near the town market offering to sell the PCs freshly cut flowers. They are only a single copper a piece, and smell nice. Perhaps the PCs will be generous with their wealth, or they will not. Great for paranoid parties."
" It has been said that within the mountains (or was it the darklands?) there dwells a fluffy creature of immense cuteness. This creature is so adorable that all who encounter it are filled with joy so great their mortal forms cannot contain it. And they explode. Several magic institutions are desperate to study the creature or better yet capture one to prove the theory of an elemental plane of 'D'Awwww'."
" A girl living in an isolated hamlet is cursed: So beautiful and sweet-natured that no man can resist loving her, but she has never met the man she could love in return."