Requesting Advice
Music has been at the heart of warfare and a soldier's life since the dawn of history. Even the instruments on which it is played have themselves acquired great power. Armies have been identified by the sound of their bards and instruments second only to the colors of their uniforms and flags as emblems of honor or terror.
The function of music in warfare is twofold; as a means to organize and communicate across the battlefield and as psychological warfare against your enemy.
Many armies have rode with great bands to
The use of music was also used as morale for the men, odes to battle, something to give the men power and remind them why they were fighting, filling them with pride.
There are tales that can be taken as allegory, such as trumpets bringing down the wall of a fortress but in reality signalling the attack, and then there are tales where the item has done exactly that, brought down great walls with a mighty blast of force.
But there is a darker side to some music and the ways they are created. A monstrous sound or wail, an unholy screech, cast out from the side of a dark army can lead to fear and hesitation, a momentary distraction which can lead to a quick turn in battle as fleeing soldiers are easier to cut down them those willing to stand and fight.
Not Registered Yet? No problem.
Do you want Strolenati super powers? Registering. That's how you get super powers! These are just a couple powers you receive with more to come as you participate.
Upvote and give XP to encourage useful comments.
Work on submissions in private or flag them for assistance.
Earn XP and gain levels that give you more site abilities (super powers).
You should register. All your friends are doing it!
?

Responses (5)-5

I'm confused on the purpose of this scroll, it seems like the goal is to submit various kinds of battle music, but I am not sure.

Thanks to an unknown benefactor for bumping this.
While it could use some combing, if I read it correctly, wanted are tales of war, where the music (or sound signals in general) was particularly important.
Okay... not an easy one.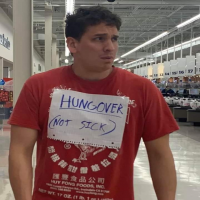 A very specific but fascinating concept for a scroll.
---

If we could gather some examples of musical items related to war (or vice-versa), this scroll could actually go live. I guess what is really missing is the initial seed...

I think this has a good start and could definitley go somewhere. Mostly all there for a scroll start. Just need it live and a first couple examples to see what you intend and we are off to the races.
" A man was killed somehow and brought back to life. He, uniquely, remembers everything about Death, from the skeleton on the horse that guided him, to the afterlife itself. And the annoying bit where he was wrenched from his jacuzzi. He now has penned the instant best seller, entitled 'To Death and Back: My adventurers beyond the grave.' OR IS IT? Is this man telling the truth, or simply a very good liar? Is it all a fraud?"
" Here at Dragonsfoot http://www.dragonsfoot.org/forums/viewtopic.php?f=42&t=65381 The post discuses the use of the classic arcade game " Dragon's Lair" as a playable dungeon but it approaches it like a normal D&D game. You cannot represent DL with " Ok Bob, it's your turn what are you doing?" So I've got a germ of an idea. The castle itself is a dream construct of the way-too-powerful-to fight Dragon. From a distance the castle is changing, growing towers, walls falling , getting bigger and smaller in rapid succession. The castle "eats" interesting things that the players will need to extract. It is also Multidimensional and planer and moves around. The way I am planning on running it is that individual rounds are broken into 3 parts and only one player gets an action to interact with the "trap". a second player will be able to aid the "phasing" player in what ever action he takes. casting spells will be broken up over the 3 partial rounds(depending on L of spell).The phasing player will in essence be the party leader for the 3 partial rounds. The phasing player "job " will be rotated in some fashion(havent got this worked out yet). This is all run w/ the idea that you are trying to recreate the frantic pace of DL The growing and shrinking nature of the castle forces constant movement on the players A brief description of the situation will be provided with the idea of "looking around" will be an action that takes up a whole "partial" round. A few normal combats to be sprinkled in. Since a lot of work will go into an encounter that should only take IRL 2 maybe 3 min., the rooms and traps are reusable (justified by the "dream logic") This will obviously not work for a large group of players. Prob want to keep it to 3 or 4. This will require MASSIVE prep time for what will prob amount to a 1 hour crawl at best (depending on how many standard fights you work in) That's why REUSABILITY is key. To make the prep worth it , you can rerun it w/ the "dream logic" Not sure if I'm going to pull the trigger on this. But I really like the idea.Not promising a part two if I don't."
" A basin type hole in the middle of the plains. Once every so many years the rains come very hard and flood this place. Maybe that is where the tribes congregate for their tribal meetings."