Collaborative Storytelling Through Google Docs
Google Docs allows multiple people to edit a document simultaneously. How can this be used in gaming?
When I discovered that Google Docs allows multiple people to edit the same document simultaneously. Add to that the fact that you can actually watch others typing, and I immediately saw gaming potential and tried it out at the first opportunity I had. In htis article I will discuss how my group and I use Google Docs to game.
When my group plays we usually use Google Docs instead of a chat. Everyone writes their part of the story as if it were prose. This includes descriptions of actions, feelings, inner monologues, and speech. Over time I have refined how we use it, and will more than likely continue to refine our use as we continue gaming. I would like to discuss different methods we have used to make it work for gaming and the pros and cons when using Google Docs compared to other mediums. Of course, some of what I say is predicated upon the idea that the goal is to have 'publish ready prose'. That is, prose that I could conceivably post on a fiction or fanfiction website.
Methods
Mechanics
A major consideration when using Google Docs is what to do about mechanics. For those of you that wish to keep track of all the mechanics in the game, Google Docs provides the comment feature. For instance, if I'd have a player write something like:
Jim backed up, took a running start and leaped to the next building.
I would highlight the leaped to the next building and add a comment describing what roll I wanted. Jim's player would then respond to the comment with the result or request some clarification. The comments are like mini chat logs and do very well for unobtrusively recording what mechanics were at work behind any particular statement.
However, as time has gone by, we've really found that it is unnecessary to record those mechanics and have stopped doing it.
Currently we chat in skype and use that to resolve mechanics and then write the prose.
Writing Prose
This one is a hard one for many people. Because most RPGs are played in the first-person present ('I do') switching to third-person past ('He did') is a bit of a challenge. With the goal of having publish ready prose, though, it is necessary to make that switch.
Pros
Here are a couple of the pros of using Google Docs as your gaming medium.
Real-time Grammar Correction
If you have someone that is good at grammar, they can fix grammatical, spelling, and capitalization errors even before the offender is finished typing the sentence.
Character Inner Monologues
I have yet to find a medium that allows everyone to see what is going on inside the heads of the PCs as Google Docs does.
Splitting the Party
The bane of GMs everywhere. This is not as much of an issue as it is at other times because everyone can be editing a different part of the document at the same time. So, when the party splits, I simply move one group down to the bottom of the document, and let them start their scene. I, as the GM, will then bounce between all the different parts of the document that are being edited so I can respond as necessary.
Cons
There are definitely some cons to using Google Docs, and I don't want to simply gloss over them.
Slow Moving
This is by far the biggest con. We average about one scene every 1-2 hours of play. Our latest game has been going on for 5 3-4 hour sessions and are still on the first adventure. The game is slow, but the rewards, we feel, are worth it.
No Maps and Minis
This is obvious, and is the same problem that all text-based gaming faces. We get around it by using a Google Drawing when maps are required.
No Dice Roller
Because Google Docs was not created with gaming in mind, there is no built in dice roller. This one doesn't affect us too much because I trust my players about their dice results and don't generally verify them. If blatant cheating were to become a problem, I would have to find an online solution to this.
Conclusion
If you are interested in seeing what the results look like for our current game, you can check out my blog at starwarsdeepstreets.blogspots.com.
?
Community Contributions (2)-2
Forgot about these on the original submission.
Suggestion Mode
In suggestion mode, you can edit, delete, and rewrite text, but it only makes the changes as suggestions, which can then be accepted or rejected.
We use this to not step on each other's toes. If we want to reword, add, or otherwise change the text that someone else has typed, we use suggestion mode. This also let's us suggest alternative courses of action, but gives the original author the final say.
Chat Function
Google Docs has a built in Chat function that you can use as a light-weight chatroom if you don't have any other alternatives
Voice to Text
Google Docs has recently released the ability to type by speaking (I believe currently only Chrome is supported).
Not Registered Yet? No problem.
Do you want Strolenati super powers? Registering. That's how you get super powers! These are just a couple powers you receive with more to come as you participate.
Upvote and give XP to encourage useful comments.
Work on submissions in private or flag them for assistance.
Earn XP and gain levels that give you more site abilities (super powers).
You should register. All your friends are doing it!
?

Responses (8)-8

I haven't really started dedicated gaming yet (will start next Thurs or Wed over at the US) so this article isn't directly useful for me. But I think it has great utility value for most of the members of this site and it's written very succinctly as an article. That I've always liked and appreciated, possibly because I have the tendency to write long unwieldy things myself.
---

It isn't necessary to play a game to use this, either. The star wars game I linked to is 95% freeform, and a fairly rules light system for the remaining 5% (Fate Accelerated). I feel the power of Google Docs is underutilized by many when it comes to collaboration. (or Office 365. I think it works the same way)
---

I had actually used Google Docs for brainstorm for a collaborative sub for the Citadel before and it was an enjoyable experience. Like you had pointed out, multiple people could be updating different sections at the same time and we had experienced the slow moving problem (or at least me, I had to keep refreshing the browser after a while else the 'session' would just freeze up).
---

The slow moving part, sounds like a different issue. I haven't had Google Docs glitch on me since I upgraded computers. I was specifically referencing the pace that the game unfolds compared to any other medium except PbP (even text-based chat). The flip side of that is I end up with an easy-to-read document that I can use for completely perfect notes in future sessions. That is something that face to face gaming can't have and even chat logs don't do well.

This definitely has it's uses! Especially if the party is further apart. I'd love to test this at some point if there's another RP taking place here maybe and we decide to use this.
4.0/5

5/5
Fantastic an yet should have been obvious idea!!!!!!!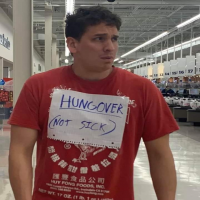 I found this interesting, as I no longer gm table top games :(
Not sure if this is pertinent to this post or not but my group had been using Roll20 and we love it. It also has a dice-roller, campaign notes, and maps.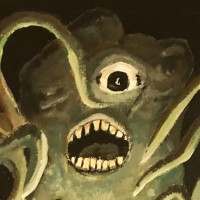 This is pretty nifty!
" While walking through the mountains, emerging from several small crevasse near you and begin attacking the party member with the most exposed skin. The Beez are creatures the size of a fist, with minimal stats but high agility. There is ten or more beez. Their sting causes a immediate loss of hitpoints."
" A fragment of letter drifts down to the street. You catch it, and unfold the charred edges. '...know I will always lov.. ..at never dies. It is th... ..f my passion that b... ...nd it cannot be ext.. ....n heaven or....n hel.. ....ill be by you...ide an... ...... ...... yours foreve......... ... Mendates ........ ...................................' Looking up from the fragmented text you glance around at the rooftops. There. A minute snowfall of scraps of letters is cascading from the chimney of a half-timbered house nearby."
" There is a certain kind of silver-coloured spider who's bite injects an addictive drug into the person that creates a sense of euphoria. Once bitten the PC has a 50% chance of being addicted to the spider's bite and will carry it around with him or her.Long term use leads to serious injury or death.At first the PC will just seem a bit slower or sleepier then normal."