Cold's Will
A substance, born of the cold and adapted to the warmth of the human world. Its natural state is a mercury type liquid but when held in frozen conditions the wielder may will it to take any form desired. Their only limit is the amount of liquid they have.
In its frozen state it is a weapon created entirely of one substance. Has the look of a frosted mug and can be in the shape of any weapon depending on the quantity of substance. When the weapon is not in weather that is below freezing it melts into a mercury looking and acting substance. It cannot be separated into smaller forms, but it can be thinned out or gathered into a clumps. Can be held in a canvas bag successfully.
Weapon was created in the frozen tundra by a long dead race of cold blooded creatures that lived on the ice. Not much is known about these creatures. What is known is that they enchanted the substance to take the form of whatever weapon or tool the wielder willed. It would first have to be 'melted' and then when the liquid form was grabbed it would slowly mold itself and freeze into the desired weapon. The weapon that could be willed would depend on the amount of the product they started with. Once created, as long as the temperature was below freezing the weapon would remain solid.
Because it is required to be of freezing temperature, warm-blooded creatures would be unable to naturally hold the weapon. The body heat alone would cause the weapon to revert to its liquid state. Therefore, gauntlets of ice were created that would allow warm-blooded creatures to hold it successfully and also allow the weapon to be used in warmer regions. The gauntlets in one round will frost a mug and cause a layer of ice to form on the liquid. In two rounds it can freeze two cups of liquid.
1)Find the liquid substance and don't have a gauntlet. Only one VERY well versed in ancient lore may have any idea what it is.
2)Fight an enemy that wields it. The gauntlet could be destroyed in the battle and now they are left with this unwieldy liquid that they know not how to turn into a weapon again.
3)Take it not knowing what it is, only for the enemy to snatch it from them and use it against them.
Magical Properties:
When the weapon is used in a warm climate a continuous fog will lift off of it. If the weapon stays in the same spot and there is no wind the fog will build at a rate of one foot every two minutes. Depending on the environment this rate may increase or decrease. The weapon may be held in weapon form in a specially designed holder that has the same characteristics as the gauntlet, or it can be held in a bag or other container in liquid form. It takes two rounds for the weapon to be created once the wielder holds the liquid. Until then it is useless and causes no damage and gives no defense.
Gives cold damage when contacted against skin. Perhaps after trading blows it could slowly freeze the enemies weapon making it too cold to wield or easier to shatter.
?
Hall of Honour (1
voters
/ 1
votes
)
?
Strolen's Awards and Badges
Not Registered Yet? No problem.
Do you want Strolenati super powers? Registering. That's how you get super powers! These are just a couple powers you receive with more to come as you participate.
Upvote and give XP to encourage useful comments.
Work on submissions in private or flag them for assistance.
Earn XP and gain levels that give you more site abilities (super powers).
You should register. All your friends are doing it!
?

Responses (10)

In a low-magic world, this may be the only way to a magical weapon dealing cold-damage. If not further protected, it simply melts. May be the only chance to defeat some fiery monster. Idea could be used with other elements. Not everyone likes high-magic, where for everything is a spell or item.

A great substance to have on any scale. Imagine arrowheads, solid razors in flight, liquid metal in the wound. On a massive scale, a bridge with an oil resivoir, to allow for escape. The bridge could be recovered after the building was reclaimed.

Very good.I wish I had thought of something like this.

Fun!

Clever item. Simple, but very appealing.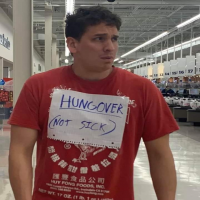 what Zylithan said.
Nice visual with the fog eminating off the weapons in warm climes.

Ooooold school. Dang. Still good to have and use.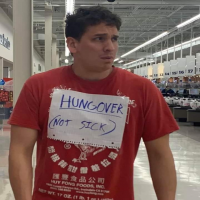 A Winter-Quest bump.

Why not edit this and add it to the Quest?
---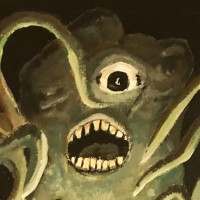 The purpose of quests is to spur new material.
" Daedalus Station is a 550-meter long space hulk drifting in trans-Uranian space, reduced to a derelict by the catastrophic failure of its dimensional reactor. The failure of the short-lived Paradigm VI reactor created a stable dimensional bore, a three-meter wide disc in the engineering section. What is on the other side of the rift? Why is the rift anchored to the ship instead of a point in space?"
" To become a warrior in a tribe. -no food, drink, or sleep for 4 days and nights. -change into special clothes and painted enter hut -slices of skin carved from their chest and shoulders -wooden skewers through the bleeding flesh behind the chest muscles -stout thongs, secured to rafters were tied to skewers -hoisted from floor by these and weights were attached to their feet -twirled around till fell unconscious -when recovered from this, given a hatchet to cut off their little finger -ropes then tied to wrists and force to run in circle like a horse until he passed out -if survive all this he can return to his family in honor knowing he is now a warrior."
" Duck-Billed Bird-Dog. This creature has the hindquarters of a hunting dog such as a Labrador Retriever, and the forequarters of a duck, including webbed feet and a wide beak. It also has the wings of a duck."