Coffer Blades
Deep within the bowels of the perilous labyrinth, the fearless heroes come upon a grand, ornate chest. Eager for more plunder to line their pockets with, they heave up the lid - to find nothing. A red herring? Maybe not.
The desert silk caravans of the Nai Leth nomads are renowned throughout the world for their size and opulence, and naturally, this attracts unwanted attention from the numerous bandit rings that operate throughout the more inhabitable areas of the Stalewind Deserts. An added inconvenience that often proves deadly for the unfortunate merchants is the weapons ban imposed upon them by the nearby Ethedian Emirates, who are distrustful of the mysterious nomad people and set routine waypoints where goods are checked and often levied arbitrarily. A caravan owner can choose to hire a group of Ethedi guardsmen or mercenaries with special permits, but these usually charge ridiculously high fees out of sheer racial tension.
The only reliable - but subversive - method of ensuring the safety of the caravans without risking a heavy fine or confiscation is that of cleverly concealed weapons, often disguised as less conspicuous articles. A popular form of defense is that of the Coffer Blades and their accompanying storage chest. Built to function perfectly well for storage, the chest hides a number of small, removable short blades, handy for surprise bandit attacks but very discreet.
To an unenlightened viewer, the Coffer Blades simply resemble the item they are meant to - a large treasure chest, about four feet long, two feet wide and two feet high, with a shallowly rounded and suspiciously heavy lid. The sides and lid of the chest is inscribed with elaborate carvings of odd subjects - stylized animal-headed warriors slaughtering each other, strange patterns that seem to portray twisted versions of living beings - and is made of some sort of wood, most likely maple or something similar, stained an chestnut-orange colour. The wood panels are held in place by bands of bronze, and while there is a lock, it is a small latch-type affair, hardly useful for securing precious items.
The blades themselves are simple and functional, designed for speed and stealth rather than aesthetic value. There are four in total, two on each flat side of the chest's lid, their hilts and pommels cleverly disguised as carrying handles for the chest. When inserted into the lid, they slip into specially designed sheaths that escape notice and prevent the blades from slipping out if the chest is overturned, and they can bear the full weight of the chest, letting them be used as the carrying handles they masquerade as. The blades are tapered to a point, double-edged, and each is roughly one and a half feet in length when removed from its chest sheath. There is no cross-guard - removal is easier without one.
?
Hall of Honour (2
voters
/ 2
votes
)
?
Wogden's Awards and Badges
Not Registered Yet? No problem.
Do you want Strolenati super powers? Registering. That's how you get super powers! These are just a couple powers you receive with more to come as you participate.
Upvote and give XP to encourage useful comments.
Work on submissions in private or flag them for assistance.
Earn XP and gain levels that give you more site abilities (super powers).
You should register. All your friends are doing it!
?

Responses (15)

Even though this sort of thing would rarely get used in MY campaign(my players don't tend to have their characters attack apparantly unarmed merchant caravans), I like the idea.

A solid, good idea, that has multiple applications in many settings. I like the write up as well.

Yes - I can see this - makes sense - 4/5

Sounds reasonable and you do a good write-up. Once these things got found out, of course everyone would know to search there and they'd have to scrap the idea and make a whole new one... but while it lasted it would be good.

It is certainly a good idea.
And there are more possibilities for masked weapons: staves with easily attachable tips as impromptu spears, pots that would serve as shields, chains, and so on, and so on.

Bump to this simple beauty! I think there are a few Codices now that can house this submission. Anyone knows them?

Thank you for bumping it.I want one of these.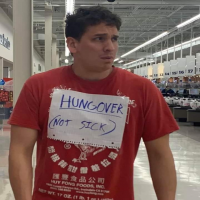 interesting! And I like the name, Stalewind Desert

This is a cool idea. I imagine that as they change their hiding places and they become more commonly found, they would start exporting these items all over since they have lost their purpose. Might be why the PCs found it and could be a little known specialty store that offers these kind of items.
I like the immediate usability of the items and the amount of them that could be available. Assassin plots come to mind, PCs needing to get some weapons in somewhere, PCs get caught unaware by one.
I almost wished it was a scroll to see more ideas. None come to mind from me right now but the opportunities are really endless.
---

We have a couple of collections of weaponry... and if it doesn't fit anywhere, then we should really make one for it. Still a cool idea.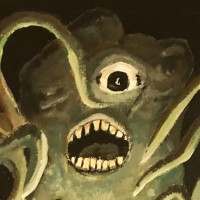 Not bad - I could see these as a one-time special effect rather then a common item,

Nice idea!

3.5. Needs more ideas for hidden weapons. Also.. ya, when discovered, this coulr cause all sorts of crap to fly.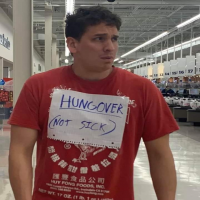 Love the idea, aka BUMP!

Me likey.
" How about a dragon how cheerfully rules over a kingdom; his people all know him for what he is, and dragons are looked upon as wise and benevolent creatures. Dragonslayers from other kingdoms coming to free it from 'tyranny' are likely to get beaten to death by peasants with cast iron skillets."
" A small, primitive village has yet to discover fire, which is a good thing because there are highly flammable (but not otherwise dangerous) gasses in the air. The heroes, blissful in their ignorance, don't know that and think it a wonderful idea to show the locals open flame."
" The runoff from Mount 'Evil Volcano' has turned an area of small lakes below into a vision of hell. The mixture of acids in the lakes is of such strength that virtually any organic material touching is quickly dissolved. It is a melange of sulfuric, nitric and hydrochloric acids. However, the place does harbor life, and its very strange, and very dangerous...."