Book of Eternity
A young scholar and mage creates a book to hold all the knowlage he discoverd without haveing to carry a library or destroy what he wrote.
Full Item Description
A rather thick book in appearance it really is nothing special except maybe for the fact that it is somewhat thicker than most other books.
History
Once a long time ago there was a young scholar and rather weak mageling. His only real passion was for learning it didn't matter what just as he was learning something. This vexed his master to no end for it was almost impossible to keep him on one subject so the master mage mandated that the boy would study nothing that wasn't of worth to his magical studies.
The student reluctantly agreed but still couldn't quite suppress the urge to study the common, or seemingly useless information, although the stories that would put even a dragon to sleep he had written down did save him once. It was almost a year later when his master found a recipe for chicken soup in his students spell book, and so the mage cast him out of his apprenticeship.
The boy somewhat disheartened wandered to a tavern where he sat for hours thinking about what to do with his life. After he ordered and his meal came he began jotting in his book about the taste, this is when he realized that he could now study about anything he wished.
It was some months later when the inevitable happened, he ran out of room in his journal. He considered simply writing over everything but did not want to destroy what he had already written. So after much thought he reached into the knowledge he gained created this magic book, and also a group of followers.
"Knowledge is power but what dose chicken soup have to do with anything?"
Magic/Cursed Properties
The magical properties of this item are twofold.
The fist property it that it will never run out of pages as one page is finished another is reveled. Since the spell created an infinite number of pages within the book the ones not in use are stored elsewhere the book always maintains a constant number of pages between the covers of the book.
The second property is that the book is organized into sections. A page written about cooking will file itself in the cooking section almost like a library. There is however a downside to this sectioning you can always open the book to the section you want, in the middle for this subject or near the end for that one. After you find the section that you are looking for you simply have to flip until you find the page you are looking for.
These seemingly powerful enchantments were created by a rather simple method, and some trial and error. Due to the fact that this young scholar spent much of his time learning and writing he acquired a large number of blank books all of which now are organized in a huge library. When each page is written or recalled it is sent from or brought from this library in writing in a much larger expansion of a spell his master used to research his mundane books; however since it is the intent of the person holding the book that sends or gathers the material you sometimes end up with what you really want and not what you need.
Not Registered Yet? No problem.
Do you want Strolenati super powers? Registering. That's how you get super powers! These are just a couple powers you receive with more to come as you participate.
Upvote and give XP to encourage useful comments.
Work on submissions in private or flag them for assistance.
Earn XP and gain levels that give you more site abilities (super powers).
You should register. All your friends are doing it!
?

Responses (7)

Does the book end up getting too heavy to carry?
---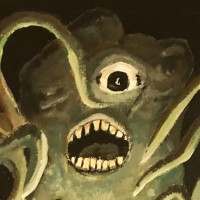 No, thats addressed by the following:
Since the spell created an infinite number of pages within the book the ones not in use are stored elsewhere the book always maintains a constant number of pages between the covers of the book.
If it was truly infinite in the material world, it would collapse into super black hole and destroy the world. Thank goodness for extra dimensional spaces. And, where would you get all the trees???? :P

Cheka raised a good point. After absorbing countless recordings of mundane discoveries, you'd expect the pages within the book to get so numerous as to make the book a cumbersome and heavy affair. Will that be the case evantually?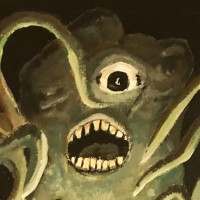 Not bad, but it would be interesting to see where the knowledge to create this potent item came from. I could see an arch-mage or other obviously powerful or knowledgeable being creating an infinite book, but a young boy? Did a supernatural power take interest? Did he find some aged tome of magic? I think these details could help strengthen the sub and add more hooks!
A good first post nightmareshadow!

I think it's a great idea, but... I have to agree with Val. More details about the books creation could make this even better. There are also a few grammar/spelling errors that make it tricky to read. Everyone starts somewhere, don't get discouraged.
All in all, solid first post.

Updated: Alright following some advice i have included some information about the enchantment that powers the book.

Would have given a 4 except for the fact that I don't quite understand the section on the downside of sectioning (do you mean there's no index within particular sections so you just have to flip through a whole section to find a particular page? if so, the description as it currently is is a bit ambiguous) so 3.5.
" A golden skull contains the spirit of a person who has been magically entrapped in an ethereal undead status by an ancient ritual. The person was boiled alive in a golden mixture until nothing remained of him except the bones, now covered by a golden layer. Whoever has these golden bones, controls the spirit and can command it. It can assault the living with wind and storm. Manipulate objects and communicate with the living. (Inspired by Anne Rice, Servant of the Bones)"
" Arakis's zombie problem went largely ignored, because it was believed that the Shai-Hulud (sand worms) would effectively dispose of the undead walkers. Unfortunately the problem grew until the roving herds of sunburnt ghouls threatened the flow of spice. While observing one of the great reanimated masses over take a Harvester from the safety of an ornithopter, an Imperial Zoologists noted that the sand caked flesh eating revenants walked entirely without rhythm. Shortly after receiving this report the Bene Gesserits claimed to have a solution to Arakis's hellish resurrections. They asserted to the agents of the great houses that the worms could be drawn to the walkers using an ancient sonic weapon. According to the sisters, exposing the zombies to an antediluvian ballad composed by the great master M. Jackson would force them to step in time."
" Dust Elemental https://gatherer.wizards.com/Pages/Card/Details.aspx?multiverseid=1594 At the corner of air and earth elemental planes resides the dust Elemental, a growing threat to Parisia. With it's powerful choking attack, this creature is a threat to the city. More and more of them are appearing in town, spawned from the many dust devils, a frequent foe of the party, they come in size from 3 HD to 20 HD. Why are there so many? Why in the city?"