Bit and Bridle of Horsemanship
It was a fine harness and reins. The leather was soft and well tooled. The bit was so shiney one thought it could be silver. It looked like no bit and bridle that he had ever seen. Yet, it seemed familiar, like he had heard stories about this before.
Full Item Description
It appears to be a bit and bridle set. A bridle is a harness, consisting of a headstall, bit, and reins, fitted about a horse's head and used to restrain or guide the animal. The leather used in the bridle are made of a fine leather, much softer and thinner than a normal bridle. It looks like it would break if any one pulled hard. The leather is tooled with a swirling scrolling pattern that echos celtic scroll and knot work. The bit is always shinny, appearing to be silver. The spooling (the outside edging) has a distinctive knotwork design, with four strands bound by one.
It is interesting to note that the famous Keladon Riders, with their distinctive red uniforms, use that same design on their buttons and as a pseudo heraldic device for the riders. They do not use magic to work with their horses.
History
This is a classic enchantment, one found in many a grimoire. This enchantment is not as old as horse brass and other horse talismans that draws their roots from older shamanistic magic. This is ancient sorcery that is now difficult to perform because it is so old and so very different than current magics.
Magic/Cursed Properties
The Bit and Bridle works on both the horse and the rider. It grants the rider a greater understanding of the mount and its quirks. For the horse, it makes them calmer (not duller, just more focused and less excited) and more responsive (obedient). The horse is also less distracted by other things outside of what its rider wants it to focus on, making it suitable for crowded situations.
Game Mechanic
Significant pluses to riding rolls (as good a master class skill). The horse receives similar bonuses to avoid spooking, tripping, and floundering.
Alternate Versions
This item can be used for any animal that fits it. There are probably versions for every riding beast out there on a magical world. The basic enchantment is the same, only tailored for the beasts.
The Giant Tiger Riders of The Prallan Lands use harnesses like this to actually tame their battle cats.
These are also called Bit and Brides of Command and Harnesses of Skill.

Garage Sale
You might notice that this has a link to the Garage Sale. So some evil cultist, not known for his horse riding, might have one of these hanging around. The reasons? Put the bit in a victim's mouth, the harness over the head, and you have an obedient victim, who is focused on going where you tell them, and won't notice anything else if they happened to be freed. Good for kidnapping.
?
MoonHunter's Awards and Badges
Not Registered Yet? No problem.
Do you want Strolenati super powers? Registering. That's how you get super powers! These are just a couple powers you receive with more to come as you participate.
Upvote and give XP to encourage useful comments.
Work on submissions in private or flag them for assistance.
Earn XP and gain levels that give you more site abilities (super powers).
You should register. All your friends are doing it!
?

Responses (6)

Another one off MoonHunter's worklist of ideas. This one has been hanging around for only a few months. Darn you Scras for forcing me to do this one. It was just a good idea.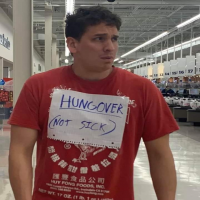 Whats not to like. These are useful items. Love the Giant Tiger-Riders of Praxis! Deserving of their own seperate entry! Nice details (spooling knot design, different from shamanistic magic, etc)

A good and useful item, I would imagine it creating a sort of sympathetic bond between horse and rider (or animal and rider in the case of non-equines). To keep it from being overused/abused or otherwise mass produced, I would limit who could actually use it. I would say that to someone completely uneducated in horsemanship it would not very much for or against the rider or mount. A certain level of experience would be required, making it ideal for tempermental and dangerous mounts who tend to be the best for combat. A dull horse lacks the fire needed to withstand the rigors of battle, while an overly active horse is too easily frightened and tires quickly.
---

Maybe just doubling your skill bonus instead of just giving you a big bonus. That would eliminate much of abuse you are thinking of.
The horse might get double the stat bonus or some such.

Very good Item and very true to 'life' but I never in all days ever seen a horse turn into a flounder LOL but I guess this bridle would need to prevent that.

Updated: updated for spelling.
" The road has never been more than an overgrown mud track, little travelled and little cared for, petered out to nothing more than a flattened earthen line, barely distinguishable from the rest of the landscape. The soil is dark and fecund and dark oaks stand like sentinels at the forest edge, their branches high and leafy. From them hang grizzly human bones, skulls and shiny precious stones. Who put these strange totems there? Are they warnings? Do the PCs dare to take the stones?"
" The characters are given the task of transporting a flask of highly volatile liquid a long distance. The flask cannot be shaken too much or it will explode. The adventure involves stormy sea-voyages, bumpy cart rides through densely populated towns and horseback combat. In short there are many opportunities for it to break and explode."
" Once every decade on the eve of St. Poskov's Day during mid-winter, the coastal city of Tiyabon experiences a horrific event. Quool's Tide rolls in, depositing hundreds of bloated, fish-eaten corpses upon the pebbly shores of Tiyabon's wide bay. This singularity is to this day unexplained, though countless theories abound. It is said for example, that these corpses are not eaten by the myriad fish of the seas completely, due to the fear all creatures of the seas hold for Quool. Named for Quool, a terrible, antediluvian god of seas and storms, who no longer exists for he has no worshipers, the Tide chokes the beaches and surf with the countless rotting bodies of those who had perished at sea in a violent way. Almost immediately, the lifeless corpses are fed upon by crabs, gulls, and worse things that await the horrid feast. The townsfolk let nature take it course with disinterested disgust, though lately some enterprising adventurers have taken to searching along the beaches of flesh for former deceased companions, with intentions of raising them again! Surprisingly no undead ever rise from among the many corpses. This is also a mystery."