Anti-Alcohol
It was meant to be a great help in a city's battle with booze, but all too often it has merely become another tool in the criminal armoury...
Full Item Description
Anti-alcohol is yellowish-brown and looks and tastes, if drunk by itself, like a pleasent-tasting beer.
History
In her early years as Queen, before like Yocasta before her she turned to the dark side, Queen Amber of Vallermoore was very concerned about the number of drunkards and alcoholics who roamed the streets, shouting, swearing, fighting, committing crimes or themselves getting beaten up, and generally being a nuisance.
So she sent a couple of her court wizards to the Sorcery Springs Geyser Basin to see if a cure could be found.
After trial and error (the errors being those of prisoners forced to imbibe the waters) they came across a small fast flowing geyser and from the water they took from that they were able to create a potion of anti-alcohol. Whilst alcohol made sober people into drunks, this when administered to the drunk made him or her sober, and appeared to have few or no side effects.
However, like most potions of this type it was soon found that there were drawbacks. If someone who was sober took this in a large quantity it could cause a severe depression, but that was relatively uncommon. If someone took this and then took alcohol it would hold off the drunkenness for a while, as if the drinker had consumed Time-Wine, also known as Mathom's Juice. The biggest problem was that it left the user hypersensitive to alcohol so that when they next drank, one glass of alcohol would be as strong as four glasses.
Thieves, slavers, kidnappers and press gangs were quick to see the advantages of this. As a result, laws were passed to attempt to keep it out of criminal hands, but they have not been very successful, and what was meant to be a quick way to sober up drunks has become another drug for criminals to sleep into people's drinks.
Magic/Cursed Properties
If used as it is intended to it sobers up the drunkard and lessens his or her hangover to a dull ache. If slipped into someone's drink it will prevent them getting drunk or even tipsey for a day. Then the nest time he or she drinks alcohol he or she will get totally drunk very quickly, to the point where he or she is helpless to defend himself or herself from robbery, kiddnapping or an even worse fate.
?
Cheka Man's Awards and Badges
Not Registered Yet? No problem.
Do you want Strolenati super powers? Registering. That's how you get super powers! These are just a couple powers you receive with more to come as you participate.
Upvote and give XP to encourage useful comments.
Work on submissions in private or flag them for assistance.
Earn XP and gain levels that give you more site abilities (super powers).
You should register. All your friends are doing it!
?

Responses (5)

Very interesting... Might be entertaining when snuck into a game's taverns.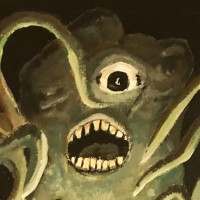 'What the hell is the crap you've been giving us? I've drank six of the buggers and I still can't feel anything!'
'You may be right - I've got some new stuff being delivered tomorrow night - that should satisfy you.' Evil Grin..
Question: If a sober person drinks it, it holds off the effects of alcohol for a while, but then you say they become hypersensitive. What is the time interval between the resistive and magnification effects? Or does it delay the effects, but when they hit, they are much worse?
It might be more flexible if it were identical to alcohol - clear and and tasteless - so it could be added to hard liquors, wines, etc.

It might be more flexible if it were identical to alcohol - clear and and tasteless - so it could be added to hard liquors, wines, etc.
You're right, I will edit it soon.
If a sober person drinks it he/she become hypersensitive after 24 hours, before that, any alcohol drunk will not hurt him/her at all.

Nice idea Cheka, I would put a link back to the magic geyser springs submission in the text, but other than than that pretty good.

This is a great idea, just imagine what the effects will be when the bartender puts this in all of the drinks, and he runs a tavern infamous for drunken brawls, imagine how violent things would get when they realize their still sober after 26 pints.....
" The Jiangsi was the name of an undead being in Chinese folklore and mythology. Usually translated as zombie or vampire for Western palates, the Jiangsi was really neither. They appeared as simply risen, fresh corpses. They moved (peculiarly!) by hopping rather than walking, and sought out the living to suck the Qilife force from their victims. Perhaps significantly more interesting than the Jiangsi itself, was the lore surrounding them. 'Zombie wranglers', or 'Corpse Herders', usually Daoist priests, were men tasked with delivering these undead beings back to their respective home towns. Tradition in China placed great importance and emphasis on the return of the dead to their homes and families, and thus the corpse herders came to be. By using magick words and talismans they would animate the dead, and by placing specially inscribed parchments of paper over the Jiangsi heads and faces, the corpse herders would be able to control the hopping corpses. Then like pied pipers, they would lead processions of subdued undead, across many miles, rhythmically chanting and ringing tiny bells. Special inns were built across China to house these undead caravans, as the zombies could only travel by evening and night, the sun anathema to them. Rows of doors opening to barely a closet-space, lined the walls of these special establishments. Behind these doors, the corpses would be stored upright while the corpse herders rested in rooms. The Jiangsi under the control of a corpse herder were quite harmless, merely hopping after him, silently and without complaint, for weeks and months. If however, the magicked parchment would somehow be removed from their faces, the creatures would immediately seek living humans to kill. Their thirst for Qi was unquenchable. The job of a corpse herder was an interesting one to say the least."
" A traditionalist nation that scorns ranged combat is famed for its innovations in body armor and shields capable of blocking all kinds of projectiles and withstanding explosions. The purpose of this armor is to allow one to get close enough to an enemy for melee combat. Conversely it is also famed for its innovations in melee weapons capable of destroying all kinds of body armor and shields to effectively defeat its enemies."
" A plague is spreading trough the lands, the plague is actually an old woman carrying a stick. She walks from farm to farm spreading the plague. Can the PCs stop her without getting infected."