Adventurers Guild Contract
I could think of many times such a party contract would of come in handy.
Adventurers Guild Contract
1. Every signatory to this agreement is entitled to one full share, unless a) the party, by majority vote, allows up to one extra full share for a being or beings who provide the party with information or services vital to the completion of their mission, or b) a signatory agrees to receive but a half-share, in exchange for protection, whenever possible, from physical or magical harm by those receiving full shares. N.B.: The latter clause is often a bone of contention when a dispute is presented to the Guild for arbitration. One who receives a full share must prove that he was in imminent danger of serious injury or loss of life if he fails to protect a half-share member of the party.
2. A signatory forfeits any right to treasure if he: a) attacks another party member without provocation, or b) deserts the party voluntarily (those who have been spirited away or accidently separated from their comrades are obliged to attempt to rejoin the party at the earliest convenient time.)
3. A signatory forfeits one-half of the treasure due him if he a) does not perform according to a pre-arranged battle plan which does not endanger him any more than others in the party, b) is responsible for the death of a party member, c) is responsible for the failure to attain the goal of the adventure through an error of comission or omission, or d) is found to be stealing from the party.
4. If a party member is killed, rendered incapable (e.g., comatose), or involuntarily removed from the midst of the party, that being's heirs are entitled to his portion of the treasure gained by the remaining party members (see clause 6 below).
5. If a party member is killed or rendered incapable, the surviving party members are obliged to return his body (or what remains of it) to the place from which they started, unless forced to abandon the body because its recovery would imperil others in the party.
6. If a being has not designated one to whom he wishes his effects and share given in his absence and/or to whom he wishes his body given in the event of death, the Adventurers' Guild will take responsibility for either or both.
7. Monetary treasure must be converted into currency or specie and divided evenly amongst all shareholders. Any party member may choose to buy a particular item at value rather than have it sold to an outside purchaser; if more than one member wishes to buy the same item, all submit sealed bids, with the highest sum gaining its bidder the item in question.
8. Each full shareholder may, at the beginning of the adventure, state one item which he wishes if the party should find it. Unless some other party member also wishes the item, the claimant receives the object of his fancy, but is not entitled to any other unusual or magical treasure.
9. Each full shareholder is entitled to one unusual or magical item before anyone receives a second item. Partial shareholders (including those with in excess of a full share) may gain items before single shareholders gain their second items. A partial shareholder may gain items in proportion to one share (e.g., a half-shareholder gains one item every two rounds, if there are sufficient items to be divided).
10. As long as the provisions of Clause 9 are met, the party may give an item to a particular member by majority vote. If no general agreement can be reached as to which person receives which item, a fair random method should be implemented to assign the items in order.
The Guild stands in for dead or absent party members; failure to provide a satisfactory explanation of why a person is missing by those present can result in blacklisting from the Guild.
A blacklisted person may not hire from the Adventurers' Guild, and there is a 2000 gp reward for his apprehension and delivery for incarceration in the Guild dungeons.
The Adventurers' Guild will draft any contract in language acceptable to the local legislative bodies for a fee ranging from 10 to 100 gp, depending on the complexity of the terms of the desired agreement.
The Guild is willing to guarantee arbitration and enforcement of a contract which it has drafted. These services are free to a guildmember in good standing (see below), as are copies of the standard Guild contract (see above). If a being wishes arbitration of a Guild contract, he must pay 50 gp per hour of arbitration (length is up to the GM and may require enactment of the arbitration); if such a being wishes the verdict enforced, he must state so when the Guild contract is signed and pay a fee of 500 gp.
When the Adventurers' Guild enforces one of its contracts, the beings against which it has decided have 10 hours to deliver the object of dispute to the plaintiff. Unless the arbitration loser has successfully petitioned for an extension to that deadline (which must be for a good reason), he must deliver unto the plaintiff or be blacklisted by the Guild (see above).
Anybody ever use something like this? (Found randomly, proper credit should be given to the author whom we shall call 'Anonymous')
The Guild uses 'Detect Truth' when questioning at an arbitration session.
Not Registered Yet? No problem.
Do you want Strolenati super powers? Registering. That's how you get super powers! These are just a couple powers you receive with more to come as you participate.
Upvote and give XP to encourage useful comments.
Work on submissions in private or flag them for assistance.
Earn XP and gain levels that give you more site abilities (super powers).
You should register. All your friends are doing it!
?

Responses (8)-8

Simple and useful. One of those things people sign with a shrug but don't bother to read and have a disagreement about later... meaning more roleplaying. However, such disagreements can be now decided and brought to an end much easier.

The presence of a superior, possibly big brother-esque adventurers guild that demands it's pound of flesh from the Heroe's loot? I like the idea. Sign the contract, pay the 10% of the loot and gain all the benefits of the guild.
Legal representation in grave-robbing trials, interdiction by the guild when an adventure strays to close to theft and vandalism. Angry nobles foiled by the guild. Not bad as long as you pay your dues and don't forget that the guild always gets its share

I have used something like this twice in two different game groups and they both fel lthrough to no avail. The group broke apart due to the signing of the contracts. They felt it was too restrictive when it was in fact set up to help them.
The problem is, when al lthe group except one signs it and is not held by those same guidelines they are left out. The supposed guild takes al lthe rewards and only offers it to those who signed the contract. They can not be healed or raised if they don't sign it. I think it is a good idea to set group rules for certain groups and players, but in the end I think it causes to much of a headache.
---

If all besides one sign the contract then there will be obviously problems (to me it seems to be more a question of actual relations than of a contract).
Also, why couldn't they be healed or raised? I don't see any such clause in the contract.
---

I was saying in general. To be specific since the sub asked if we had any information of using one I put personal experience in it.
In the one I used and saw fit that it was viable to be in a guild, that if you were not part of said guild you would not be able to gain the benefits of said guild. Therefore if you don't sign on with them they will not waste funds and manpower on someone not of their guild.

I think I have voted for this before.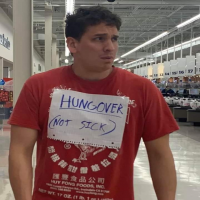 haha, I am printing this off to show my PCs! :D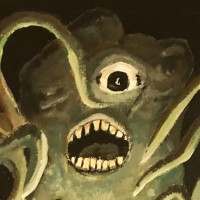 Argh! Fantasy paperwork!
" A noble claims that a stranger did not enter the town by any normal means, but trough his mirror. The man in question is ravening mad and mutters on about vast halls connecting all the mirrors in the world."
" A vicious murder happens in a town that the party happens to pop in at. Under heavy suspicion as they are strangers, the party is forced to discover the perpetrator or have their reputations blackened, especially as more and more murders occur in the town, and mysteriously stop and restart when the party leaves to go kill off that evil necromancer who kidnapped the princess. The only problem is that a demon, possessing one of the party, is the perpetrator. And the demon makes no signs that its living in the PC's head. In fact, for all the party knows (except for the possessed person's), their companion is an evil murderer. Do they try and execute their friend as he's a vicious murderer, and no evidence points to demonic posession? Or do they flee town with him, trusting him, and have their reputations destroyed?"
" How Jayel became the proprietor of the Wanton Wench is more or less a hand-waved affair by the local officials. The facts known by 'upstanding' folk are that a fresh-faced young girl by the name of Jayel came into Gatewatch, disappeared, and reappeared the aged and stern woman she is today. The facts known by the night watch are a marked decrease in drug trafficking and battered women appearing on the streets. The fact known by Jayel is that she killed a man with her bare hands, and has never looked back."