A Field Guide to Werewolves
Field Guide on Werewolves, and those who hunt them.
by Dr. Johan Kosdin Lerkoviski
Known Lycanthrope Hunter, Specializing in Werewolves
Forward
I write this in the hopes that it will deflect others from my chosen path. To hunt the bizarre and terrible beasties is not for the feint of heart or weak of spirit. Indeed not. Had I known what my chosen path would lead me to I would have taken up caravan duty or become a mercenary, far easier tasks I feel. I have survived these years with scars both inward and outward. Lost an eye to a hexenwolf and am missing two fingers due to a very enraged lobisomem. Due to a misunderstanding of cultures. A perpetual limp and a permanent sneer all lead to why I pen these pages in the hopes the smarter ones stay home.
With this guide I hope to implore upon those who wish to travel down this dark, lonely, and deadly path. It is unforgiving and near completely deadly. In this journal I will detail all I know about lycanthropes, specifically those dealing with werewolves. I will distinguish between the ones who are deadly, and the ones who are deadlier. Sit back, grab a mead and a cozy fire and prepare for what I hope will dissuade you from ever wanting to hunt anything that will look to you as an entree.
Dr. Johan Kosdin Lerkoviski Were-Hunter
?
Mourngrymn's Awards and Badges
Article Codex

A Field Guide to Werewolves - Hexenwolf
By:
Mourngrymn
Lifeforms • Intelligent Species • Any
Entry Heading
Hexenwolf – Magic, Were Creature, subclass Wolf
Hexenwolf are difficult to find and track. Those who are gifted with such ability usually keep it hidden and to themselves. All seem to be lost however to spiral down a long road of animalism if they are not careful.
Dr. Johan Kosdin Lerkoviski Were-Hunter

A Field Guide to Werewolves - Lycan
By:
Mourngrymn
Lifeforms • Intelligent Species • Any
Entry Heading
Lycan - Beast, Were Creature, subclass Wolf
The Lycan is a common werewolf. They are neither evil or saints but predisposed to the same range of emotional and morals as any other person. Some can be a bit ill tempered so be wary before approaching one until you know its heritage.
Dr. Johan Kosdin Lerkoviski Were-Hunter
Not Registered Yet? No problem.
Do you want Strolenati super powers? Registering. That's how you get super powers! These are just a couple powers you receive with more to come as you participate.
Upvote and give XP to encourage useful comments.
Work on submissions in private or flag them for assistance.
Earn XP and gain levels that give you more site abilities (super powers).
You should register. All your friends are doing it!
?

Responses (9)

More to come, ran out of time. Thanks for Muro for putting me up to a challenge to get at least this done.

Frame story! I like it and the distinction between blood-born and bitten lycanthropes.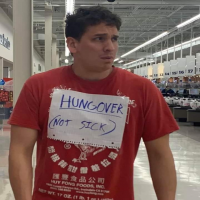 Dr. Lervolachi will now proceed to give us a few lessons in lycanthropy and on battling back its tide. Looking forward to the complete guide on were-wolves and were-wolf hunters

Ambitious, but a good idea! Will you also include weres other than wolves? I have had some very memorable experiences with wererats and werebears. I hope for more!
---

Regrettably, probably not. This was a joke that turned into an idea that will have five or so more entries that I myself will do. However it is a codex and therefore open for others to input and add their own pages to the Field Guide.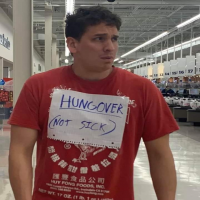 (psst, he's lervolachi up top, lerkoviski at bottom Those sneaky European monster-hunters! :) )
---

Fixed... this isnt the Jewish werehunter your looking for.

Good start. I look forward to seeing more.
" A small band of squirrels seems to be fighting high up in a tree over a shiny nut-sized object. Can you retrieve the prize without scaring the squirrels into running off with it? If they do, can you manage to chase them down?"
" A group of adventurers come across a child's body on their adventures, odd being such a remote location. Their is no detectable sign of violence to the child, nor are their any signs of life. Suddenly the child opens its eyes, looks towards the group and introduces themselves to the adventures. If this wasn't odd enough, the child can't remember where they are from, only their name and age. Stranger yet, the child has a tattoo on their right shoulder of a family crest, to a family that died out over 200 years ago."
" Pcs learn of high power magics that allow them to banish weapons and suits of armor to some 'elsewhere' place until such time as they need it. reduces encumberances, gets fewer questions, and when the PCs get jumped by thieves in the ally, they can summon their suits of full plate armor with weapons drawn. Lesser powers would allow them to summon their weapons from another physical place, drawing them to their hands like Luke skywalker summoning his lightsaber on Hoth."