Cybernetic Skull
The most frequent weak point targeted on a human being is the skull. Pulp the brain, and the body becomes worthless. It was only a matter of time before someone tried to armor the head.
Procedure:
Cybernetic skulls are not manufactured, they are grown. A composite of ceramics and metal, a cyberskull is relatively lightweight and very strong. Custom made models can be grown from x-ray scans of the patient. Mass production models can also be made with generic measurements. Once the new skull has been made, usually in a number of pieces, the patient is sedated and section be section, their face, and scalp are cut away from the existing bones of the face and skull. Piece by piece these bones are cut away and discarded. The new armored components are placed and grafted to the portions of the skull that remain behind. This is done through a series of surgeries, with downtime between them for healing. Once completed, the patient has a ceramo-metallic head that is nearly impervious to damage.
Exterior Cybernetic Skull: This less common variant discards any pretense of retaining an organic human face. The eyes, nose, and other sensory organs are replaced with cybernetic equivalents. The skull is smoothed, and reinforced with an armor carapace. The end result is a person with a robotic face. This is typically done for pragmatic reasons, such as already have a high degree of cybernetic augmentation, or for military/intelligence/clandestine purposes.
The pros of the exterior cybernetic skull are improved armor protection, enhanced cranial space for additional brainware like cyber decks, augmented senses, CogNet linkages, and so forth, and a bonus to intimidation and military/authority leadership tests. A person willing to have their face cut off and replaced with machinery is not someone to take lightly.
The cons of the cyber skull is a drastically reduction of social interaction skills. Cyber faces are not human, lack the same degree of expression. Finally, the dedication required for this surgery is very easily associated with zealotry and extreme behavior.
Face-Dancing
One of the advantages to the cybernetic skull is that the machine is by nature modular and adjustable. This gives a person with a cyberskull the ability to disconnect their face, and replace it with a new one. For internal cyberskulls this is a relatively simple procedure, something that can be done in an out patient cosmetology clinic. For the external cyberskull, this is a matter of a few minutes with the right hand tools and the desired replacement parts.
Body Doubles


There is a long history of famous and important people using doubles to take their place where they might be in danger, ranging from Hollywood celebrities to third world dictators. A VIP could use a group of face-dancer cyborgs to act as duplicates that rather than being victims are counter-strike forces. A less violent version of this is found in the sex entertainment industry where some high end face dancers alter their appearance to look like certain celebrities for exploitative purposes.



Face Punks
Face Punks are a faction who believe in depersonalization. They adopt a generic mask or face template to mark themselves as transhuman or posthuman. Face Punks are highly modified individuals, with extensive cybernetic and genetic modifications. Some ask the question, who is the person under the mask, what is the face under the gleaming synthetic shield, and the answer is that there is nothing under that artificial facade but blood, flesh, and some bone.
?
Scrasamax's Awards and Badges
?
Community Contributions (1)-1
The brain is pretty valuable. Let's remove it faaaaar away from the body by keeping it locked up in a high-security bank vault and simply control your body via tele-presence. Your original body has a special cybernetic skull that communicates with the bank's service network.
Not Registered Yet? No problem.
Do you want Strolenati super powers? Registering. That's how you get super powers! These are just a couple powers you receive with more to come as you participate.
Upvote and give XP to encourage useful comments.
Work on submissions in private or flag them for assistance.
Earn XP and gain levels that give you more site abilities (super powers).
You should register. All your friends are doing it!
?

Responses (4)

Simple and straightforward. The Face Punks make me think of Guy Fawkes masks.

Me gusta.
One problem this does not address is the brain's vulnerability to impact that does not pierce the skull (currently working on CTE, had to ask).
Basically, impacts that do not damage the brain still cause concussion, and more severe blows can cause immediate damage (brain contusion, coup- and contrecoup injuries) and delayed damage (CTE, dementia pugilistica).
Can we think of some physical principle that would prevent short-term shutdown of the augmented individual after a head blow, and permanent brain damage from non-penetrating trauma?
---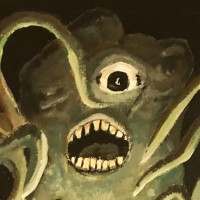 A few thoughts, perhaps silly:
1.Mechanically strengthen the tissues to survive much greater G forces, either through greater tensile strength or greater elasticity.
2. The brain could be held away from the brain case by an active suspension - one that sensed the acceleration of the brain case and attempts to reduce the forces on the brain itself.
3. Neural connections could be made 'wireless' so there would be less connections to tear. Body nerves interface with very short range, very high bandwidth wireless connections to receptors implanted in the brain itself.
4. At the cost of memory fidelity/processing speed, the brain's cells are reformatted to act like a RAID device, allowing significant cell damage without loss of brain function. This would need to be tied with neural regeneration otherwise this is a one trick pony since multiple injuries would still mess you up.
Basically, memories and key functionalities get spread wildly through the brain so that you would need a lot more of the brain to be damaged to lose function.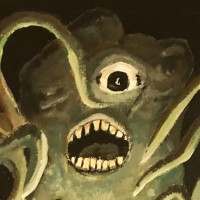 And the vote, since its silly to comment such without one :) Obviously I find this interesting :)
" When running a new party, get around the question of plot density by having the first discovery to be a deck of fate, or whatever you call it. If you use a real deck, you should definitely stack it to have the desired outcome, which is to curse the party to attract weird things to happen and involve them. This should not be told to the players at the time, so that they won't just up and try to get themselves 'decursed'. Though quite why they would want to is beyond me."
" Magic Guitar> allows the user to sing and play as if moderately talented for 1 hour a day. These are EXTREMELY popular w adventuring groups as(if you think about it) it gets very boring while travelling long distances"
" What about a 'criminal' society with distinct laws - for stealing, the larger the value of something stolen, the less punishment the courageous thief recieves (but must return it of course). For this pirates(?) caught petty thieves deserve to be punished harshly. If you take, you better take a lot."